SETTLEMENT REQUEST FOR 2009


(NOTE: BRENT WAS INFORMED WORD OF MOUTH THE REPUBLICAN DEAL WAS 3 BILLION)

(OR IN OTHER TERMS, $16,800.00 PER MINUTE- 1 MILLION PER HOUR- FOR THE FOUR MONTHS OF PAIN AND SUFFERING WORSE THAN 'SCHINDLER'S LIST')
(NDA SIGNED MEANS NO BOOK DEAL, SCREEN PLAY, TALK SHOW CIRCUIT, INTERVIEWS, NEWSPAPERS, MEDIA, MASS EMAIL, IN REGARDS TO 2009)
REQUEST FOR 2009 PAIN AND SUFFERING FOR NEAR FATAL INJURY STEMMING FROM 2003 (THE REPUBLICAN DEAL) ::::::: January 2nd, 2023

Note, this particular blog will come off with an NDA if requirements are satisfied.

LIST:

1. BRENT WAS INFORMED WORD OF MOUTH THAT THE NEW FIGURE WAS 3 BILLION. (600 MILLION A YEAR FOR FIVE YEARS). 3 BILLION ENDS UP BEING APPROXIMATELY 1 MILLION AN HOUR FOR THE FOUR MONTHS OF EXCRUTIATING PAIN IN 2009 STEMMING FROM 2003 NEGLIGENCE. TAX FREE, THIS IS A MEDICAL SETTLEMENT.


PER 600 PER YEAR FOR FIVE YEARS THAT WOULD GO RIGHT IN THESE ACCOUNTS:


* 30 MILLION IN SAVINGS: 2 PERCENT INTEREST (5 PERCENT OF TOTAL)
* 30 MILLION IN CHECKING: NO INTEREST (5 PERCENT OF TOTAL)
* 60 MILLION IN BONDS, CDS, IRAS: 6 TO 7 PERCENT ANNUAL INTEREST (I0 PERCENT OF TOTAL)
* 30 MILLION IN DOWNPAYMENT ON A NEW LLC BEING USED TO SET UP PRIVATE EQUITY FIRM (5 PERCENT DF TOTAL)
* 30 MILLION TO CHARITY: (5 PERCENT OF TOTAL)
- 20 MILLION TO MY FRIENDS AND FAMILY
- 3 MILLION TO LUPUS RESEARCH (AFTER WATCHING HOW HORRIBLE THE DISEASE AFFECTED SELENA GOMEZ IN HER FILM)
- 3 MILLION TO PANCREATIC CANCER RESEARCH (MOM)
- 3 MILLION TO MULTIPLE SCLEROSIS RESEARCH (DAD)
* 240 MILLION IN MY DIVERSIFIED CONSERVATIVE BROKERAGE: 5 TO 6 PERCENT ANNUAL INTEREST (40 PERCENT OF TOTAL)
* 120 MILLION IN MY DIVERSIFIED MODERATE BROKERAGE: 7 TO 9 PERCENT ANNUAL INTEREST (20 PERCENT OF TOTAL)
* 60 MILLION IN MY DIVERSIFIED AGGRESSIVE BROKERAGE: 10 TO 12 PERCENT INTEREST (I0 PERCENT OF TOTAL)

THAT ENDS UP BEING APPROXIMATELY 40 MILLION A YEAR IN INTEREST EARNED FOR SPENDING PER YEAR FOR 5 YEARS. WHAT IS NOT SPENT, PROBABLY ONLY SPENDING NO MORE THAN 10 FOR ME AND 10 FOR AN UNMET WIFE, WILL BE PUT BACK IN THE BROKERAGES TO EARN INTEREST. AFTER FIVE YEARS, THE BROKERAGES, BONDS, INVESTMENTS, AND CDS SHOULD BE GENERATING JUST OVER 200 MILLION A YEAR FOR SPENDING. MYSELF AND AN UNMET WIFE WOULD PROBABLY ONLY USE NO MORE THAN TWENTY TO THIRTY PER YEAR, GROWING THE WEALTH. AFTER FIVE TO EIGHT YEARS, THE NET WORTH WILL GROW FROM 3 BILLION TO 4 BILLION DUE TO THE COMPILING INTEREST AND INVESTMENTS IN PRIVATE EQUITY. DUE TO PROPER INVESTING, SPENDING HABITS, ENTREPRENEURIAL VENTURES, AND PREVIOUS EMPLOYER'S EARNINGS, MY NET WORTH IS CURRENTLY OVER 1 MILLION.


2. Additional class work in core engineering and art classes at Stanford, all the way up to a second masters, this one being in computer science if necessary- ideally focusing on software compiling and generating cgi architectural shapes based off of musical algorithms (constructing a game world off of ripping a music cd).IF BRENT WERE TO CHOoSE TO MOVE TO NYC WITH THE AWARDED MONEY INSTEAD, THE SCHOOL FOR THE SECOND MASTERS WOULD BE MIT. Lastly, if a deal were made that would involve columbus, where BRENT IS from, and the establishments would be set in central ohio, BRENT would want to attend carnegie mellon for the second masters in engineering. carnegie mellon, stanford, uc berkeley, and mit are all tied for first place according to us news and world report as being the top engineering schools on the planet with illinois being fifth if there were to be a setup in chicago.

3. Once every three years lecturing a design department studio class at Harvard or stanford where I am on the Harvard or stanford dot edu faculty webpage.

4. Pathway to achievability of Chief Visual Officer at ILM (Star Wars, Marvel), PlayStation (Spider Man, Drakes Uncharted Fortune, Last of Us, God of War), Xbox (Halo), Warner Bros Games (Harry Potter, Lord of the Rings, Batman Arkham, Superman), Electronic Arts (west coast Star Wars), Rockstar Games (Grand Theft Auto, Red Dead Redemption), with base pay of 600k to 800k, stock 3 to 7 million annual, and bonus 1 to 2 million, competitive to EA listed compensation on homepage- or a deal worked out where I consult on all of these companies computer graphics projects to make my portfolio that great under a new LLC- with a possibility of developing game simulations to train marines in a military contract (on top of the creative ip)- note this military technology could also train police officers. with the exception of ILM, i'd probably rather work in gaming over film... but on certain occassions, like a spider-man or star wars movie, i wouldnt mind getting involved with visual effects.

5. Proper connections and management accessibility where I can own, if not co own, and properly operate my own private equity firm.

6. AWARDED HONORARY DOCTORATE IN DESIGN/ ANIMATION/ THE ARTS/ OR ENGINEERING FROM THE OHIO STATE UNIVERSITY FOR THIS MISHAP IN ADDITION TO THE PAYMENTS AND OTHER FIVE REQUESTS SO HE CAN BE REFERRED TO AS "DR. ZORICH" PUBLICLY..
SUMMARY- WORKPLACE HARASSMENT AND STALKING LEADING TO NEAR FATAL DISABILITY: A "DEAD POET SOCIETY" LEVEL GRADUATE STUDENT, BRENT J. ZORICH, WHO HAD ALREADY WORKED AS AN INTERIOR ARCHITECT AT THE TWO LARGEST DESIGN FIRMS IN THE WORLD (GENSLER AND NBBJ), IS A FORMER SCHOLAR ATHLETE AT THE TOP ACADEMIC HIGH SCHOOL IN THE STATE OF OHIO, ST. CHARLES PREPARATORY, IS A MEMBER OF THE PLANET'S LARGEST FRATERNITY, SIGMA ALPHA EPSILON, IS THE FORMER PRESIDENT OF THE DESIGN DEPARTMENT STUDENT BODY AS VOTED IN BY HIS PEERS RANKED THIRD IN THE COUNTRY, AND WHOSE DESIGN CLIENTELE INCLUDE NIKE, REEBOK, ADIDAS, THE REPUBLIC OF CHINA, VOLKSWAGEN, LINCOLN MERCURY, AND GTE; IS BEING APPROACHED PSYCHOTICALLY, WHILE EXERCISING, BY THREE TO FIVE LOWER LEVEL EDUCATED COMMUNITY COLLEGE MEMBERS OF A GYM (IN WORTHINGTON, OH) THAT ARE JEALOUS OF THE OPPORTUNITIES HE IS RECEIVING IN HIS ANIMATION, VISUAL EFFECTS, AND VIDEO GAME, GRADUATE PROGRAM (ACCAD AT OHIO STATE) IN 2003. BRENT WAS MEETING SUPERVISORS IN COMPUTER GRAPHICS ON SUCH PROJECTS AS "JURASSIC PARK", "TERMINATOR 2: JUDGEMENT DAY", "SHREK", "FINDING NEMO", "LORD OF THE RINGS", AND "STAR WARS." IN 2003 THESE GYM MEMBERS WERE REPORTED TO OHIO STATE FOR HARASSMENT AND CAREER ORIENTED THREATS: THEY WERE TRYING TO CONTACT THE LECTURERS OF THIS PROGRAM USING BRENT'S NAME TO STIR UP CONTROVERSY OUT OF JEALOUSY AND MAKE AN ATTEMPT TO GET INTO HOLLYWOOD.

THE COMMUNITY COLLEGE MEMBERS HAD NO CONTACT WITH BRENT FOR SIX YEARS, THEN PROCEEDED TO STALK AND HARASS HIM SIX YEARS AFTER 2003 IN 2009 AT HIS EMPLOYER, LUCASFILM (LUCASARTS AND INDUSTRIAL LIGHT & MAGIC), ACROSS THE COUNTRY IN SAN FRANCISCO, AFTERWARD. WITHIN THAT SIX YEAR GAP, BRENT HAD ALREADY WORKED AT ELECTRONIC ARTS (EA SPORTS), TAKE TWO INTERACTIVE SOFTWARE (NBA 2K), AND IN THE DREAMWORKS OUTREACH PROGRAM. THE 2009 EXPERIENCE CAUSED MEDICAL INJURY AND DISABILITY (6 WEEKS OF NEAR FATAL HOSPITALIZATION AND 4 MONTHS OF EXTREME PAIN AND SUFFERING) WITH THESE THREE TO FIVE COMMUNITY COLLEGE GYM MEMBERS ULTIMATELY REPORTED TO THE FBI. WHEN THEY SHOWED UP ACROSS THE COUNTRY ON LUCASFILM'S CAMPUS AND WERE APPROACHING HIS COWORKERS, BRENT BECAME ANGERED AND DUE TO LACK OF SLEEP AND STRESS OF THIS SITUATION, WAS PRESCRIBED MEDICINE FROM A DOCTOR THAT HE HAD NEVER HAD TO TAKE TO ALLEVIATE THE ANGER AND STRESS. HE HAD AN ALLERGIC REACTION TO THE MEDICINE (SEVERE HEAD TRAUMA- WHERE THE DOPAMINE AND SERATONIN GOT TEMPORARILY SWISHED AROUND IN HIS BRAIN, LATER TO BE FIXED IN THE HOSPITAL- AND SHOOTING PAINS IN HIS CHEST AND WRIST), ULTIMATELY LEADING TO DISABILITY AND HAVING TO MOVE BACK HOME TO COLUMBUS, OHIO. BRENT WORKED THROUGH DISABILITY AND WITH HIS DISABILITY CHECK FORMED A SOFTWARE COMPANY WITH BOOTHS AT SIGGRAPH AND GDC THAT HAS BEEN UNDER ACQUISITION REVIEW FIVE TIMES FOR 20 MILLION DOLLARS PER TIME, AS WELL AS LAUNCHING A CLOTHING LINE THAT HAS BEEN FEATURED IN THE WALL STREET JOURNAL'S 'MARKET WATCH' NOW IDENTIFYING HIM AS A GLOBALLY PUBLISHED TECHNOLOGY ENTREPRENEUR.

NOTE, IN 2003 THE ACCAD PROGRAM OF OHIO STATE DID NOT TAKE THIS SITUATION AS SERIOUSLY AS THEY SHOULD HAVE WHEN REPORTED, WITH ABOUT FIVE TO SEVEN OF THE ART AND DESIGN STUDENTS AND STAFF- NON COMPUTER SCIENCE- ACTING UNPROFESSIONALLY AT THE TIME WITH UNWANTED SEXUAL ADVANCES, ACTING BIZARRE IN GENERAL (LIKE SAYING THE RADIO STATIONS HAD BEEN CONTACTED, SAYING PRESIDENT GEORGE W. BUSH WAS INVOLVED, AND THAT IF HIS FOOT TOUCHED THE GUARD RAIL ON THE EAST END OF THE BUILDING HE WOULD DIE), AND GIVING PARENTAL DEATH THREATS. HAD ACCAD AT OHIO STATE TAKEN THIS SERIOUSLY, THIS ALL WOULD HAVE BEEN AVOIDED, BRENT NEVER WOULD HAVE GOTTEN SICK, AND DUE TO BEING AN EXECUTIVE TRAINEE WOULD PROBABLY BE THE BOARD OF DIRECTORS AT LUCASFILM, ALTHOUGH BRENT COULD MOVE FORWARD TO A POTENTIAL SONY AND SPIDER-MAN DEAL. THE GUILTY PARTIES CAN FACE TWENTY YEARS IN PRISON DUE TO BRENT'S INJURY ACCORDING TO FEDERAL LAW. NO VIDEO GAME OR VFX DEVELOPER SHOULD GO THROUGH THIS. THE 10 TO 12 TROUBLEMAKERS IN THIS SITUATION SHOULD BE ISOLATED AND INCARCERATED. EVEN IF SAN FRANCISCO IS WHERE BRENT WOULD SETTLE, HE WOULD HATE TO BE IN A SITUATION WHERE A FUTURE UNMET WOMAN THAT COULD BE A WIFE MIGHT BE IN THE PARK WITH HIS UNBORN CHILD WHILE BRENT IS AT WORK, AND SOME PSYCHOPATHS APPROACH THEM WHILE HE IS NOT AROUND HECKLING OR THREATENING. ONCE YOU LIVE THROUGH SOMETHING AS HORRIBLE AS BRENT DID IN 2009, IT CHANGES THE WAY YOU THINK. BRENT, WHO SUFFERED THIS BADLY, HAS OF YET TO BE COMPENSATED IN ANY WAY. ONCE TERMS ARE MET WITH THE POWERS THAT BE, BRENT WILL SIGN AN NDA OVER THE SITUATION WHICH WILL AVOID ALL STATEMENTS, BOOKS, INTERVIEWS, AND SCREENPLAYS TO THE MEDIA. A DEPOSIT ARRANGEMENT; PROJECTS; MORE EDUCATION; PROFESSORSHIP AT THE SCHOOLS LISTED; AND THE PROPER TOOLS TO SET UP PRIVATE EQUITY; ARE WHAT, AND ALL, BRENT IS INTERESTED.

FINALLY, TO CLARIFY, THIS IS BY NO MEANS A RETALIATION AGAINST THE OHIO STATE UNIVERSITY AS A WHOLE- FOOTBALL- BASKETBALL TEAMS OR THE MAJORITY OF AFFILIATES IN ANY WAY. IT IS BRENT'S HOPE THAT BOTH THE FOOTBALL AND BASKETBALL TEAMS WIN NATIONAL CHAMPIONSHIPS. THIS IS AN ISOLATED REQUEST TO INCARCERATE 5 TO 7 PSYCHOTIC PEOPLE AT THE ACCAD BUILDING ON CAMPUS IN 2003 AS WELL AS 5 TO 7 PSYCHOTIC GYM MEMBERS AT A GYM IN WORTHINGTON THE SAME YEAR THAT VIOLATED FEDERAL LAW 6 YEARS LATER. THE UNDERGRADUATE EXPERIENCE AT OHIO STATE IN THE 1990'S WAS SOME OF THE BEST EXPERIENCES OF BRENT'S LIFE. 10 TO 12 TROUBLEMAKERS HAVE CAUSED THIS SITUATION- AND THEY SHOULD BE DEALT WITH AND BRENT COMPENSATED AS PER THIS LINK'S REQUEST. THERE WERE RUMORS THAT BRENT WAS HEARING THAT HE WAS ON A HIDDEN CAMERA ON A TELEVISION SHOW LIKE "PUNKD" OR "THE AVERAGE JOE SHOW" WHERE CRAZY THINGS HAPPEN IN FRONT OF HIM ON CAMERA AND AS A JOKE, PEOPLE WANT TO RECORD HIS FRIGHTENED RESPONSES FOR AN UNTOLD AUDIENCE. EVEN IF THAT WERE THE CASE, AND EVEN IF THERE WERE A CELEBRITY FEMALE THAT BRENT FOUND ATTRACTIVE WATCHING THE UNAIRED FOOTAGE LAUGHING THAT WANTED TO MARRY HIM AFTER THE AIRING, AND IT WAS MUTUAL, NOT THAT BRENT WANTS ANYTHING AIRED LIKE THIS, WHEN THE HONEY MOON WAS OVER, BRENT WOULD STILL WANT A JOB USING AUTODESK MAYA AND PHOTOSHOP WHERE HE WOULD BE ON THE PATHWAY TO HAVE A TITLE OF 'CHIEF VISUAL OFFICER' AT AN ILM, PLAYSTATION, XBOX, EA, TAKE TWO, OR WARNER BROS INTERACTIVE, WHERE HE WOULD EARN BETWEEN 3 TO 10 MILLION A YEAR: BETWEEN 600K TO 800K IN BASE, WITH 1 TO 2 MILLION IN BONUS, AND 3 TO 7 IN STOCK. BRENT DOESN'T UNDERSTAND WHY THE PERSON WHO WOULD MAKE THE DINOSAURS IN JURASSIC PARK IS HAVING MORE ISSUES WITH WORKPLACE STALKING AND DRAMA THAN THE ACTORS IN JURASSIC PARK. FOR LEGAL REPRESENTATION IN THIS MATTER, IF THIS WERE GOING TO GO TO THE MEDIA, BRENT WOULD MOST LIKELY CONTACT MEMBERS OF HIS FRATERNITY THAT ARE ATTORNEYS FROM SIGMA ALPHA EPSILON, THE LARGEST AND MOST POWERFUL FRATERNITY ON THE PLANET, FROM SUCH SCHOOLS AS HARVARD, YALE, STANFORD, AND NYU, ETC, TO REPRESENT HIM IN THIS LEGAL MEDICAL OUTRAGE... HOPING TO AVOID ALL OF THAT, BUT JUST IN CASE.... PHI ALPHA.

THE RED DEVELOPER
THIS IS AN EXAMPLE OF WHAT THE HALLUCINATORY REACTION WAS LIKE THAT BRENT WENT THROUGH FROM THE MEDICINE HE TOOK FOR WORKPLACE STALKING FROM APPROXIMATELY APRIL OF 2009 UNTIL JULY OF 2009 WHEN HE WAS CURED IN THE HOSPITAL. THIS, WHICH IN THE HEIGHT OF CONFUSION, CAUSED A HEART EPISODE (CHEST AND WRIST SHOOTING PAINS) WAS PURE TORTURE. BRENT HAS CALCULATED THAT TO GO THROUGH THESE HALLUCINATORY AND CHEST SYMPTOMS, THAT EQUATES TO AT LEAST BEING $2,800.00 A MINUTE. BRENT HAS WRITTEN THIS FORMULA TO CALCULATE PAIN AND SUFFERING, NOTE, THIS IS MOST LIKELY SOME OF THE WORST PAIN AND SUFFERING EVER RECORDED IN A FILM OR GAME STUDIO, BESIDES THE RARE INCIDENTS WHERE THERE HAVE BEEN FATAL INJURIES; AND BRENT'S INJURIES COULD HAVE EASILY BEEN FATAL:

(Rate per minute) x (Number of minutes) x (Number of hours in a day) x (Number of days in a month) x (Number of months)

BREAKS DOWN TO THE FOLLOWING:

($2,800.00) x (60) x (24) x (31) x (4) = approximately $500,000,000.00

NOTE, IF BRENT IS UNABLE TO RETURN TO THE WORKFORCE AFTER BEING A TECH ENTREPRENEUR AND GENERATING THE RESULTS AND EFFORTS THAT HE DID, THE NEW RATE IS $5,600.00 PER MINUTE, OR 1 BILLION DOLLARS. THIS NEW FORMULA BREAKS DOWN TO THE FOLLOWING:

($5,600.00) x (60) x (24) x (31) x (4) = approximately $1,000,000,000.00
THIS WAS THE HALLUCINATORY REACTION FOR FOUR MONTHS.
THIS WAS SIMILAR TO THE REACTION BRENT HAD IN HIS CHEST AND WRISTS WHEN THE HALLUCINATIONS STARTED DUE TO THE MEDICINE. HE COLLAPSED ON HIS WAY TO HIS CAR ON HIS WAY OUT OF WORK, AND ON APRIL 8TH, 2009, HE HAD TO PULL OVER ON THE SIDE OF THE HIGHWAY AND CALL 911 WHERE HE WAS TAKEN TO THE HOSPITAL FOR A TOTAL PERIOD OF SIX WEEKS WITH FOUR MONTHS OF PURE TORTURE.
BRENT HAD STATED TO THE MEDIA THAT THE FOUR MONTHS OF PAIN AND SUFFERING WERE SO UNBAREABLE THAT THEY WERE ACTUALLY WORSE THAN WHAT HELEN HIRSCH EXPERIENCED IN SCHINDLER'S LIST. NO MODERN DAY DAVINCI TYPE SHOULD EVER HAVE TO EXPERIENCE THIS DUE TO FEDERAL CRIME ACTIVITY WHICH THEN PROHIBITS THEIR ABILITY TO CREATE THEIR ARTWORK/ ENGINEERING WORK/ ARCHITECTURAL WORK/ OR INDUSTRIAL DESIGN WORK. OF THE MANY JEWISH PEOPLE THAT BRENT HAS BEFRIENDED OVER THE YEARS, THEY SHARE ONE TRAIT.... A TOUGHNESS, LIKE HIM. AND JUST AS THE SCHINDLER JEWS BUCKLED DOWN, GOT IT TOGETHER, AND FOUGHT BACK AS A PEOPLE TO OVERCOME THIS TEMPORARY MONSTROSITY, BRENT WILL DUE THE SAME THING AND EVENTUALLY GO BACK TO WORK EITHER IN A STUDIO FULL TIME AS A CREATIVE EXEC OR INDEPENDENT STARTING HIS OWN CONSULTANCY FOR CGI.
BRENT'S THROUGH IT... AND MAJORITY RECOVERED.... BUT HAS AS OF YET TO BE COMPENSATED. HE IS ONLY SUFFERING FROM MOMENTARY LAPSES OF PTSD AND FATIGUE AT THIS POINT, OCCASIONALLY HAVING A "SLOW DAY." APPROACHING HIM WOULD BE LIKE APPROACHING HELEN HIRSCH IN 1958, 13 YEARS AFTER THE 1945 LABOR CAMP.

A FAMOUS QUOTE FROM BILL GATES IS, "LIFE IS NOT ALWAYS FAIR." JUST BECAUSE YOU GET KNOCKED DOWN, DOES NOT MEAN THAT PEOPLE ARE GOING TO STAND THERE AROUND YOU, CRADLE YOU, AND HELP YOU UP. "LIFE IS NOT ABOUT HOW HARD YOU CAN HIT, IT'S ABOUT HOW HARD YOU CAN GET HIT, AND KEEP moving forward...." SYLVESTER STALLONE. in life, no one is going to hold you and tell you it is going to be ok. no one is obligated to give you support. no one is there to cradle you and say, its gonna be alright. in fact, when this happened to brent, and he moved back to columbus to recover, he had to be caregiver for his dad who was terminal with multiple sclerosis and his mom who had terminal pancreatic cancer. no one held brent, even when both of his parents passed away under this condition, and he had to pull himself out of the sarlacc pit.

BRENT HAD A CHOICE IN THIS MATTER: "1. CRUMBLE AND CRY"; OR, "2. COLLECT HIMSELF AND CONQUER":

AFTER GETTING INJURED, AND Under those stressful circumstances, what got BRENT focused, and pulled Boba Fett out of the Sarlacc Pit, was not counseling or being pampered in his weakened state; nor was it from the love of a woman; it was the film, "The Social Network," which provided him a clear step by step path and guidance to not only form a LLC, but raise money, talk to vcs, get on the cover of worldwide magazines, get approached by the sharks on ABC's Shark Tank, impress one percenters (Harvard angels), bring in partners for equity, give desire to take continuing education at Stanford and be a Cardinal, have the strength and energy to market to 250 universities and give webinars to the students, get quoted publicly as "mind blowing" by the top person in graphics (the siggraph chair), own booths at the two biggest conferences in digital entertainment: siggraph and gdc, work with engineers from google to set up a license server that provided individual licenses to students, nearly flip the LLC five times, write the technology based on lucasfilm film game convergence where through memory of production, the software Brent wrote mimicked ilm's so much the prequel supervisors on Star Wars wanted royalties, and be named one of "the top 100 people in technology" post recovery, with a temporary value at the time of approximately 20 million, according to ILM affiliates who worked on The Empire Strikes Back; and finally, giving him the opportunity to create one of the top, most successful, resumes in the computer animation/ engineering industry where Brent has even seen job specs for engineering in San Francisco for serious dollar amounts: he is hoping that when rejoining a studio, the package will be close to 3 to 5 million with salary, stock, and bonus. Most recently, he launched a clothing line that has already been approached by several PR firms about not only getting him in the Wall Street Journal, but also in Vogue. His current net worth without including the worth of the software code in potential acquisition as of this date is just over 1 million dollars. The sky is the limit. Thank you to the cast of "The Social Network." You motivated and helped Boba Fett get out of The Sarlacc Pit when no one else did

Now, due to his attitude, work ethic, and entrepreneurial mindset, his resume, website, and demo reel, are now more impressive and intimidating than the majority of people that are on the Lucasfilm Board of Directors website off of Disney dot com:

https://www.lucasfilm.com/who-we-are/leadership-team/

he chose "2. COLLECT HIMSELF AND CONQUER."
EMAIL CORRESPONDANCE TO THE FBI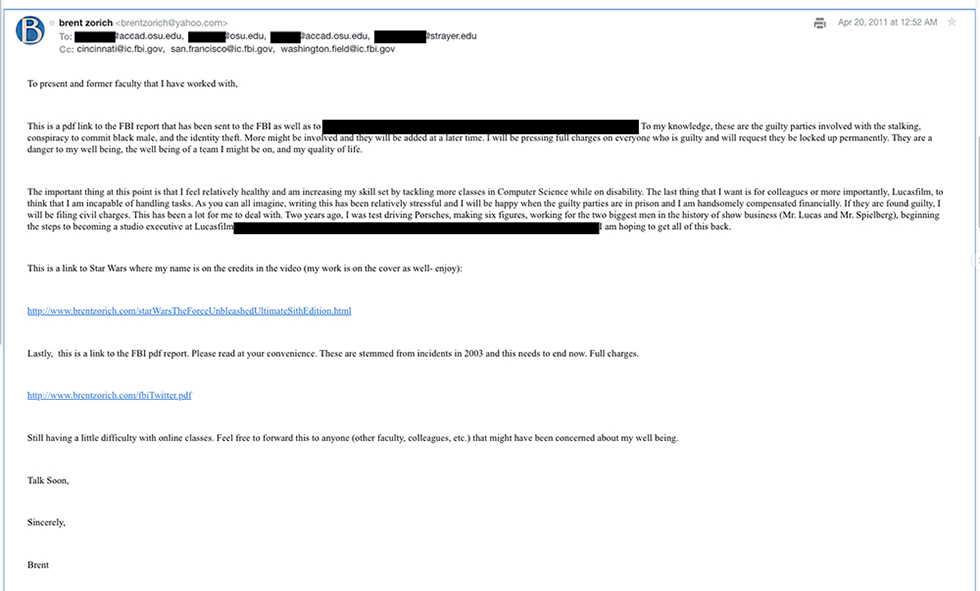 WORKPLACE INJURY SSD CAUSED BY 2009 INCIDENT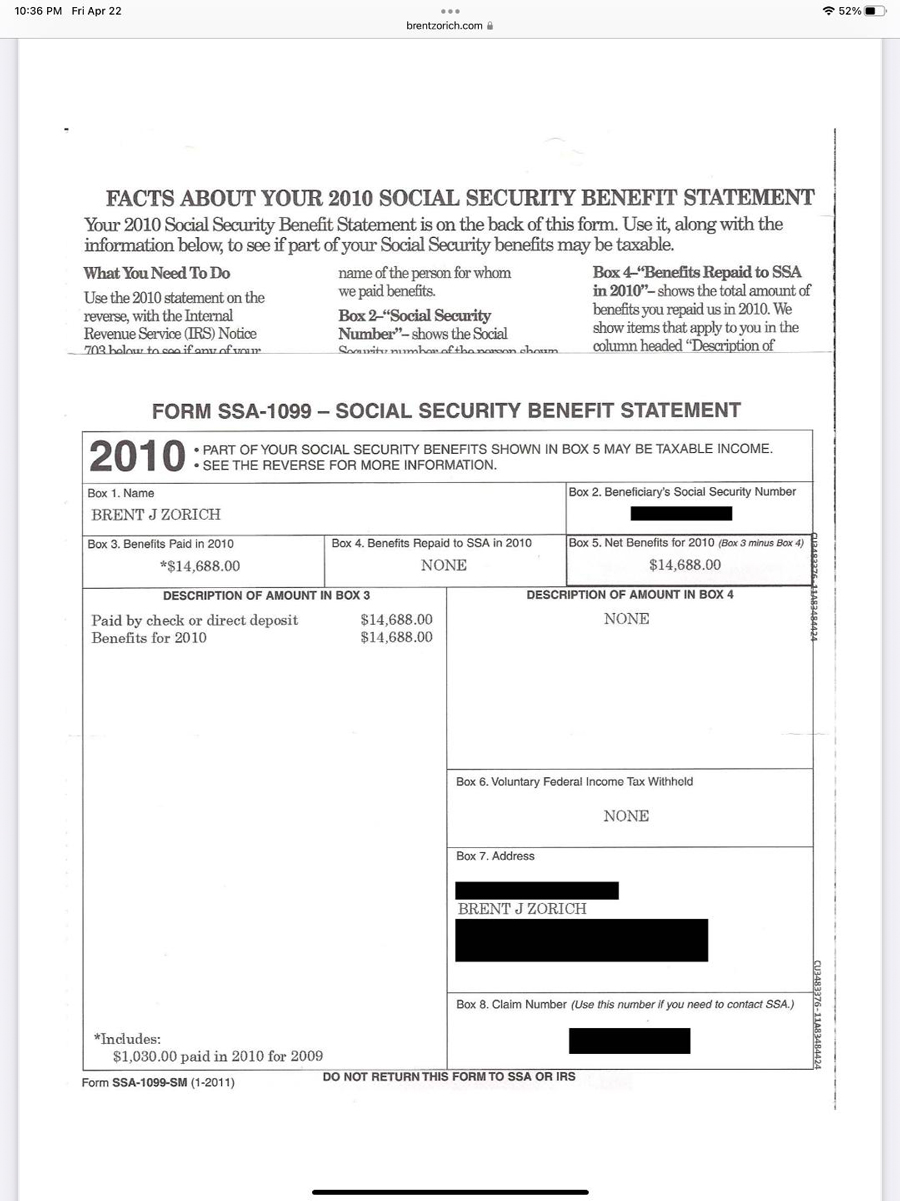 RECENT LETTER FROM MY DR. STATING THAT I AM STILL SYMPTOMATIC WHICH MEANS I CAN'T WORK YET ACCORDING TO HEALTH REASONS. I WANT MY 3 BILLION AND THE PROPER PEOPLE TRIED AND INCARCERATED. FOR PAIN AND SUFFERING LIKE THIS, IF THIS WERE TO HAVE TAKEN PLACE IN SINGAPORE, WHERE I LIVED TEMPORARILY, THE GUILTY PARTIES WOULD GET LIFE IN PRISON. MY MEDICINE COULD POTENTIALLY BE ADJUSTED AND ALLOW ME TO WORK IN THE FUTURE THOUGH. EMAIL WAS ON 08/22.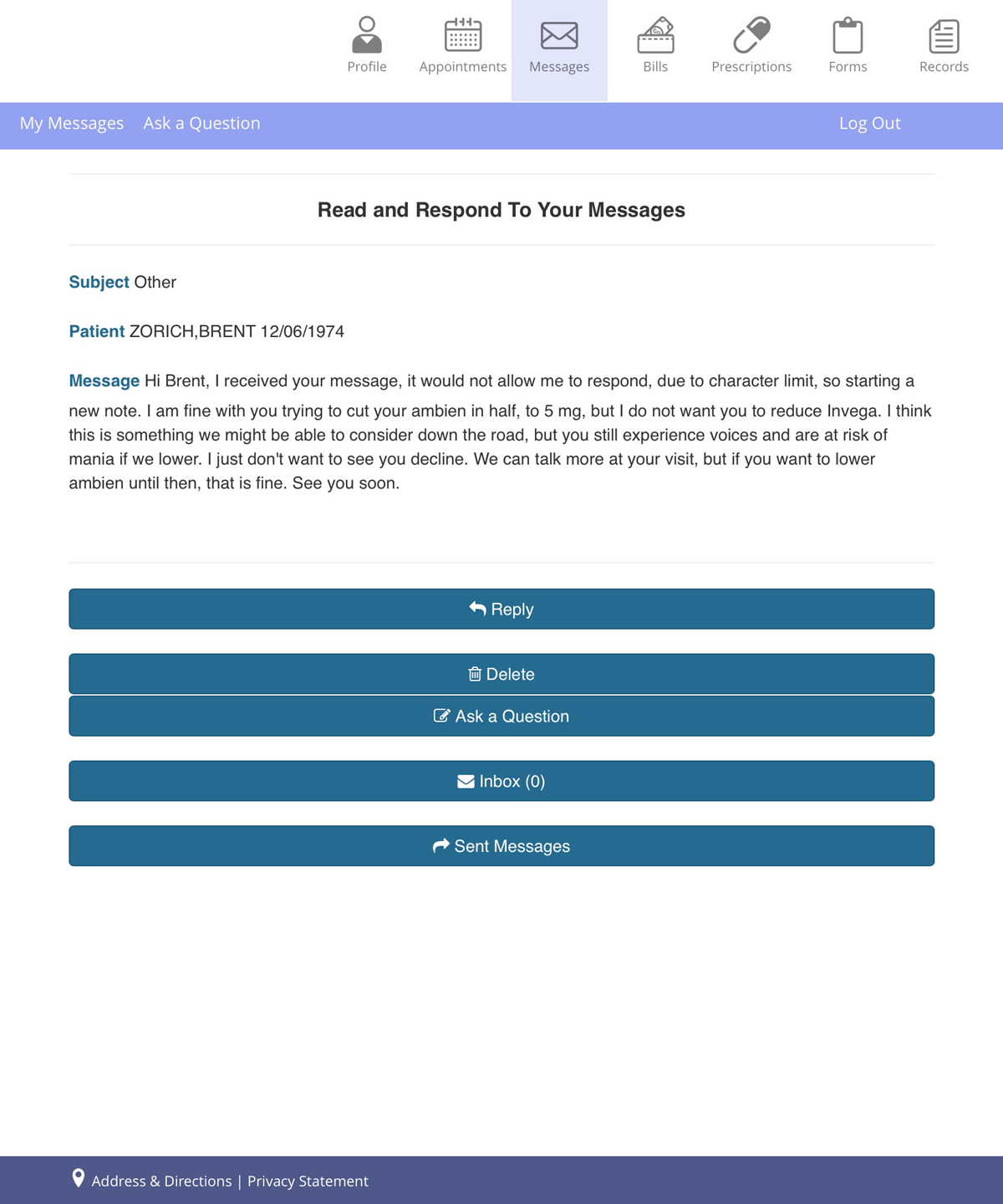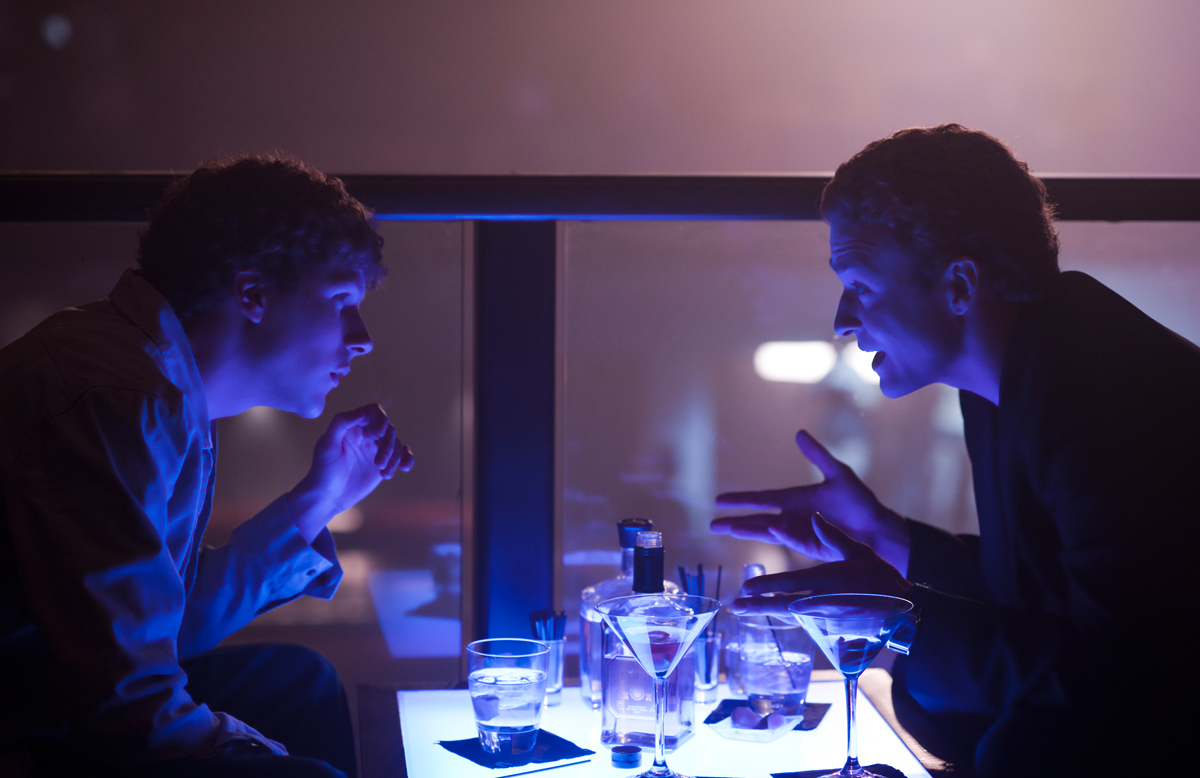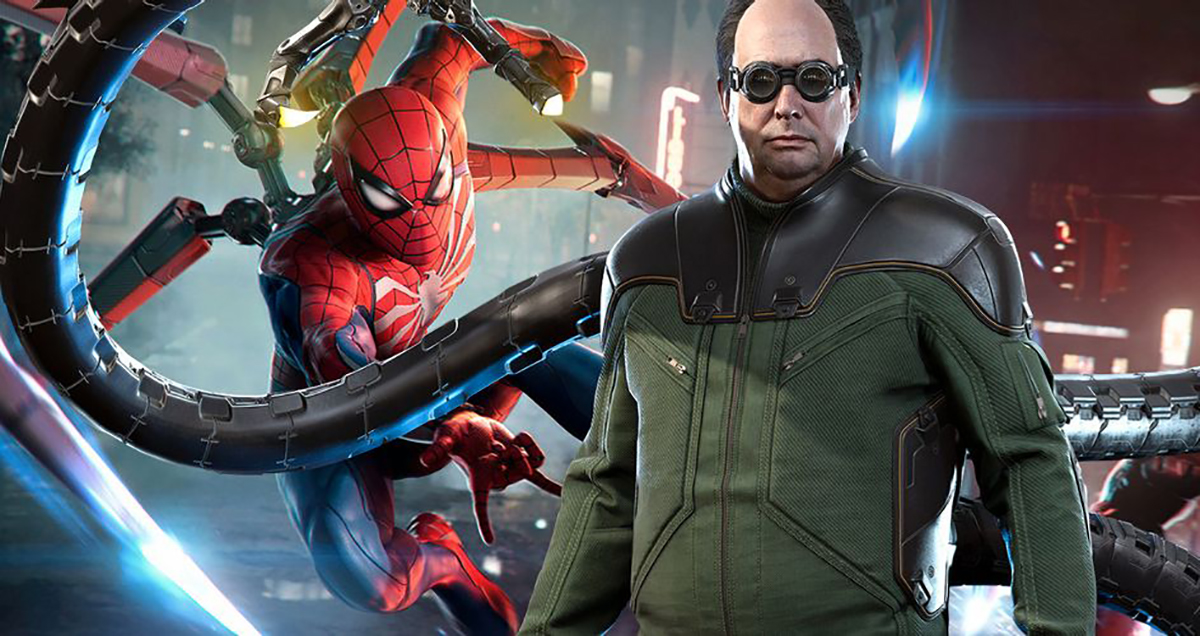 TIMELINE
- January 2002 through March 2003: group of members (about five) at Metro Fitness in Worthington, OH are bothering the victim, Brent Zorich, about meeting guest lecturers and alum from the ACCAD graduate program at The Ohio State University where he was a student. The main people involved are Abby Erler, Tera Sheehan, Karen Kasner, Alison Willens, and Carrie Fickle. Lecturers were coming into the computer lab from studios such as Disney, DreamWorks, ILM, EA, Peter Jackson's Weta Digital, to name a few, and lecture and give portfolio reviews to the students. These gym members were wanting to get into show business and were jealous of him. There were no sexual relations going on in any way. Brent had not even kissed these women. They were telling him repeatedly that they were wanting to be like "Sex and the City", were wanting to go to parties to meet people, and were trying to go on the tv show The Bachelor to get their faces out there. They had known through ACCAD, Brent was meeting people in the industry. One of the five women involved, Karen Kasner, approached Brent and asked about graduate school for her brother, who she informed would be a prospective student, so Brent gave her a brochure to the ACCAD program which had professional companies that alum of ACCAD worked at like Sony Pictures Imageworks and Industrial Light and Magic. That is when the bombardment of unwanted attention got worse. Brent had enough. One of the employees of the facility, named Jack, who became frightened of losing his position at the gym after he told Brent, informed Brent that these women were in fact trying to "cold call" alum of the ACCAD program to stir things up at Brent's expense. In March of 2003, Brent reported these people to corporate office twice, and left the gym on bad terms. Their response to him was, "people talk." When the corporate office asked Brent how they could fix this, his response was to pay him $75,000 for the continuous harassment and cancel these people's memberships. He felt as though his education was being threatened, that would cover student loans. They declined to do so and encouraged him to contact them legally. Brent contacted the Better Business Bureau to report the Metro Fitness situation, but later contacted the BBB and cancelled his complaint. Brent did not want to fool with these people any longer and tried to drop it and move forward.

- April 2003: group of these people surround him with their male bodybuilder friends at restaurant called Frog Bear and Wild Boar in Columbus, OH. Brent feels as though they are violently coming after him and reports the crew to academic advisor at ACCAD at The Ohio State University who assures him he has nothing to worry about. (Note: in 2015 Brent sends a single email to one of the people who surrounded him, not listed in this email, pardoning her. She had been on the cover of a worldwide magazine as well and Brent informed her that there should be no hostilities between them because in summary, these five gym people were not worth their time.) His advisor sets up counseling sessions at the student crisis center, The Yonkin Center, because he is shaken up. He tells two of the students about it at ACCAD, after they ask, Jeff Ostergaard and Jenny Macy (who had also left metro fitness on bad terms). Sees a counselor at The Yonkin Center through July of 2003, they arrange a meeting with a doctor who temporarily prescribes a sedative. Note, prior to Yonkin he had never seen any type of professional psychiatric mental or theraputic help for any reason his entire life.

- May through June 2003: - several of the weirder art students (about 5 altogether) (Matt Derksen, Ryan English, Samantha Steele, Jenny Macy, Jeff Ostergaard), at ACCAD, after situation is reported to advisor, begin acting dangerously psychotic, offering homosexual group sex, even though Brent is heterosexual, insinuating that the radio stations are being contacted, insinuating they are involving president George W. Bush, and giving death threats to parents as well as saying they were divorcing, which is untrue. They were also acting psychotic in saying that if he kicked the guard rail on the east end of the ACCAD building he would die. It is so out of control Brent thinks he's being "Punk'd" by MTV, the practical joke show by Ashton Kutcher. He is surprised because he tried to walk on the Ohio State football team, was built like an NFL defensive safety at the time, could bench 365, squat 465, leg press 1000, do hammer curls with 85 pound dumbbells, and do sets of 20 with 405 pounds on shrugs. Plus, he is trained in Jeet Kune Do, the martial art of Bruce Lee. He was shocked that these several people were doing this to him because he was a lot more physically intimidating than they were. These were artists at ACCAD, no computer science person was doing anything. This goes on for about three weeks. What had happened, ACCAD was on west campus in its own building and own computer network. What looked to be an internal window popped up saying "You are guilty" and asking for Brent's credit card number on the login machine. Brent, deleted the window, not knowing what it was, and when he asked his academic advisor about it, she instructed him to delete the cookies on the browser. Once Brent obeyed her orders, Star Wars icons became highlighted on the drop down menu. About a week later, the advisor was smiling at Jeff Ostergaard in acknowledgement of something, that could have been anything though. Jeff and Jenny contacted Brent that Saturday night and informed him they were having a cookout. At the cookout, they were trying to feed Brent alcohol and go hot tubbing in a weird "threesome" sexual homo erotic, with Jeff being the lead, sort of way. Brent immediately left the cookout and when he went back to ACCAD from there on that quarter, the other students mentioned in art and design in this paragraph were acting as though Ashton was telling them what to do. Brent was wondering due to this, "Were the students, faculty, and staff at ACCAD suggesting that if Brent partook in homosexual activities, they would arrange a job at ILM/ Star Wars." He paid it no mind and remains heterosexual to this day. One of the difficulties Brent thinks that potentially the University students were having was that they were asking the wrong question. Instead of asking, "Why doesn't this fit, muscular guy get along with these fit, muscular girls," they should have been thinking, "we understand why this potential future collegiate Ive League lecturer in this graduate school who has already worked as an interior architect at the two largest architectural firms in the world is not mixing well with the lower educated, smaller career oriented people."

- July through December 2003: Brent stays away from school to let things cool down. His academic advisor contacts him around July of 2003 and tells him he has the full support of The Ohio State University. She tells him he can take up to five quarters off of school and he informs her he was sick of the psychotic roller coaster ride with everyone and he will return in January 2004.

- January of 2004: Brent returns to graduate school at ACCAD and it's like nothing ever happened, almost as if university officials stepped in and fixed everything.

- January 2004 through end of 2008: no issues. Everything going great, had shown work directly to George Lucas, and was being promoted to the home office in San Francisco where he is working on Indiana Jones for Steven Spielberg. Brent was also on the Best Practices steering committee and became a Lucasfilm Executive Trainee. His goal was to become an executive at Lucasfilm.

- End of 2008 and beginning of 2009: group of people from Metro Fitness in Worthington, OH, begin showing up at Lucasfilm in the Presidio in San Francisco spreading rumors and talking to Brent's coworkers. They were loitering in the Starbucks in his building talking to his coworkers while he was upstairs working. Brent literally walked by Carrie Fickle and who he was sure was Tera Sheehan angrily and did not know what to do. He did not want to draw HR's attention to it for fear of how it would reflect on him. Coworkers begin mentioning these people in Star Wars meetings. Brent is getting "hang up" phone calls. People are impersonating him on Twitter badmouthing his employer in the first person and he has to contact Twitter corporate to get it removed. Brent is being stalked on Lucasfilm's campus.

- March 2009: embarrassed by what is going on, and due to lack of sleep because of it, Brent contacts a doctor, named Dr. Ruth Ragucci, who happens to be in her eighties and was Ohio State alum working in San Francisco, work only part time, and is retired but able to write prescriptions in Marin county, and she prescribes him a medicine combination to deal with the anxiety of all of the recent activity. (She died of natural causes in 2015). Brent hadn't taken a cocktail like this beforehand and trusted the doctor's advice. The cocktail consisted of abilify, cogentin, and seroquel. Brent figured the doctor knew what she was doing. When he saw Ragucci, he was angered and aggressive about what was going on at Lucasfilm's campus with these people showing up there, and she prescribed him these mood stabilizers that he had never taken before.

- April 2009: Brent has schizoaffective reaction to the mood stabilizer medicine like he is on LSD a week after taking it, which once the audio hallucinations begin, raises his blood pressure which leads to shooting pains in chest and wrist (having a heart episode). Brent begins having audio hallucinations at the workplace. He was also having audio hallucinations, due to the medicine, like he was playing the video game Call of Duty, and hearing sniper fire and explosions at his desk. This was all due to the medicine cocktail he was prescribed due to workplace stalking. Brent collapses. He makes it to his car on campus but has to pull over on the side of Highway 101 and call 911 where he is taken to the hospital for a period of 3 weeks on April 8th, 2009. Car gets impounded. Impound amount worth more than car due to hospital stay length. Brent loses his car. During the hospital stay, due to being in an area that had patients that were not only physically impaired, but mentlly ill, Brent was approached continuously by adult males that were mentally ill patients in the hospital about group masturbation and in mutual anal and oral sex. Brent obviously declined due to him being heterosexual, but he had to fend off these advances in this environment that he finds repulsive... and this should add to the pain and suffering that he went through. Upon release from the hospital, he is given a physical from a doctor but fails it. Disability (short term) arranged through ILM.

- May 2009: apartment lease is ending, Brent, disabled, goes into Bank of America to do banking and meets a mortgage broker. She verifies his income, gives him her card, and tells him she wants to broker property immediately. Not wanting to get a lease, but a mortgage, Brent checks into a hotel to begin the transaction.

- June 2009: Mortgage broker is slow to respond to Brent... negligent. At this point, Brent is a stalking victim who is sick from the prescription medicine at the recommended dose (lsd schizoaffective effect due to mis prescribed medicine with chest and left wrist pains), homeless, carless, disabled, and living in a hotel. Brent, panicking, begins to send out chain email about the situation over a period of several weeks while in the hotel. Head of security at Lucasfilm and a FBI doctor (who deals with workplace stalking) come to hotel and get Brent to hospital where he is for 4 additional weeks. The FBI doctor informed Brent that by freak circumstance, something has happened due to the medicine he was prescribed with the chemicals in his brain, they have been, what could be, near fatally shifted. Hospital gives medicine so strong it can kill you which ultimately cures lsd effect caused by allergic reaction to medicine, heart settles getting several ekgs. The medicine prescribed was haldol, under a strict doctor's monitorization. He was on this liquid medicine for approximately one month in the hospital until the doctor determined that the medicine had shifted the chemicals in his brain back to the proper position. The audio hallucinations cease.

- End of July 2009: upon release Brent meets with Head of security at Lucasfilm and the FBI doctor (who deals with workplace stalking) and they arrange long term disability which is converted to ssd- plus group therapy through Brent's insurance provider, Blue Cross Blue Shield, focusing in workplace trauma, that he remained in through September of 2009. Brent is in this group therapy with other workplace trauma patients (prison guards who have witnessed a murder at the prison, women who have been sexually abused at the workplace, etc.) Lucasfilm security, hr, and the FBI were key in getting Brent's belongings into storage units and cooperated fully. Brent equates the four month pain and suffering to be worse than what the holocaust survivors went through in Schindler's List. The audio hallucinations were similar to what Jamie Fox went through in the movie The Soloist, which once started, brought on heart failure.

- September of 2009 to current: Brent moves back to Columbus, disabled, and through disability begins seeing a Doctor, who prescribes 1 pill at a mild dose, invega, to make sure LSD effects don't come back as well as ambien to deal with the nightmares and ptsd Brent has from stalking experience. In 2014, she leaves practice and Brent is now being treated by a nurse practitioner, who he sees every three months and is on great relations with; and who wants to be sure he is able to go back to work, although still unsure due to stalking experience being so traumatic, plus checking blood pressure and head trauma. Brent maintains ssd.

- 2012 to current: Brent forms AUTODESK authorized developer, BZP Pro LLC, with a few people with his disability check and goes under acquisition review three times for approximately 20 million a piece with one of the companies being worth over 100 billion; making the cover of a worldwide magazine as well as having booths at the two biggest conferences in entertainment: siggraph and gdc. Furthermore, BZP out penetrates, in universities, greater than Mark Zuckerberg's Facebook, pre "series a" investment, with 250 universities on 6 continents, Facebook was at about 85 schools supposedly prior to "series a." He maintains check in with nurse practitioner every three months who is monitoring head trauma, any lingering effects, disability, and blood pressure. Brent wants to sell the LLC and return to ILM (Star Wars) or move forward to Sony (PlayStation/ Spider-man), Electronic Arts (west coast Star Wars)Take Two Interactive (Grand Theft Auto, NBA 2K), Warner Bros Interactive (Harry Potter, LOTR, or Batman games), or Microsoft Xbox (Halo). He has now given the story to three branches of the FBI, the police, and the national media (CNN, Dateline NBC, 60 Minutes, Bill O'Reilly, Good Morning America) as well has informed HR of the Ohio State University; letting them know he is going to file a lawsuit once all guilty parties are identified by the media for 500 million dollars which includes lost wages, pain and suffering, and humiliation. He wants to press full charges and still suffers from high blood pressure (stress) medically. Justification, in court, Hulk Hogan had his privacy violated and received 140 million dollars. Erin Andrews had her privacy violated and received 55 million in settlement. Neither one of those two had any hospitalization. Brent was not only hospitalized for two months, but due to what happened could have easily passed away because of the chest pains and pains in his left wrist. Brent does not know who to sue and is relying on the media to out all guilty and negligent parties.

- 2017: It came to Brent's attention that one of the gym members, Abby Erler, was contacting restaurants (Hyde Park Restaurants) that he went to keeping tabs and spying on him in the cap area of the short north in Columbus. He no longer goes to those restaurants. This has been reported to the national media and the university as well.

- February 2018: Brent is at restaurant in Dublin, Ohio, enjoying himself and, what he thinks is coincidence, Carrie Fickle and her husband walk in the restaurant. Carrie, looking at Brent, shouts out loud, "Oh my God, he's here!" Brent immediately got up from where he was and left the establishment with her staring at him intensely.

- Closing Political Summary: In 2009, when I was in the hotel between places, I was collecting disability through ILM. Disability through Ilm is not direct deposit, these are live checks. Since I did not have a permanent residence, I was not earning money that summer, and live disability checks, about 20k worth, were floating around with no home in San Francisco. While in the hotel, which is expensive in the Bay, my daily expenditures were approximately 200 dollars per day. Point being, for the extended period of time I was in the hotel, and with the income floating around in San Francisco, I spent down my checking and savings quite considerably. So, that summer, not only was I homeless without a car, living in a hotel, I was near negative in my bank accounts. This was eventually resolved and the money ended up eventually being deposited, but a very scary time. When you go through this financially, you turn to republican ideologies on finance, business, and spending, very quickly. Although in 2008, I picked Obama over McCain, in '12 I picked Mitt Romney (at one point actually pulling for Herman Cain- a politician and engineer from Purdue University), and in '16 and '20 I picked Trump. I will vote red again in '24 with the hope that either the candidate will be Senator Ted Cruz, Governor Ron DeSantis, or President Trump. This is nothing against democrats, I like them personally, but I'm red when it comes to the finances of my own life and this country. As silly as this sounds, and although my current net worth is now over a million with all of my assets, even though a potential daily budget for food expenses might be $40 a day, that doesn't mean that you still can't hit up a Wendy's combo meal for $8 dollars and put the rest in the bank for that daily allotment.... living within your means. There are liberal spenders that if they had an allotment of $40 a day, they might spend $50 dollars a day and run up debt, and that liquid you will need in case of an emergency.

2009 was so bad, that 13 years later doctors are still advising to work with caution and ideally ease back into it if at all. Republicans believe in being conservative when it comes to spending money, as do I. After what happened in the hotel, hopefully you can see why. Had I gone negative in my accounts, with the money floating around, I most likely would have been put out of the hotel, and while disabled in San Francisco, had to have spent a couple of nights on the street until my mother and father, now deceased, could contact a hotel, give them their credit card, and put me up for a night until they could fly me back to Columbus, Ohio. I was sick and confused at the time and could not distinguish reality from fantasy due to the reaction to the medicine. 2009 was worse than Schindler's List. The people responsible can receive 20 years in prison and have been given to the FBI. This is also why, without having a lot of family left, if something were to happen to me medically where I were to have a relapse, although not likely, I would need an appointed guardian as an emergency contact in case something as tragic as 2009 were to revisit... this time my parents aren't around to take phone calls and help out. With the awarded money, I would most likely set up a LLC private equity firm, that I would cover through putting money into a mutual fund and that would operate off of the mutual fund interest, and provided that the person was healthy, responsible, and could be relied on, give them a percentage of that LLC in exchange for becoming an arranged palimony step brother or step sister. Ideally the person would have some, at least, slight celebrity status, that way if a situation occurred where I needed medical attention, and I was living in San Francisco, Seattle, Los Angeles, Chicago, New York, etc, they could take time off of their schedule for up to a week if needbe and would be able to accompany me in the hospital, speak to a medical team, and assist with difficult decisions on my behalf if I were sick. This is strictly a celebrity emergency contact and not a request to join an entourage. I would become their legal brother.
CLOSING REMARKS: INCARCERATION REQUEST OF TWENTY YEARS FOR SCHINDLER'S LIST

NOTE: BRENT'S ATTITUDE TOWARDS THESE PEOPLE IS NOT BASED ON ARROGANCE OR SNOOTINESS. AT THE TIME OF THE EXERCISING IN THAT GYM FACILITY, AT OHIO STATE, AND AT LUCASFILM, BRENT WAS WORKING A LOT OF 70 HOUR WEEKS DOING "GOOD WILL HUNTING" LEVEL FORMULAIC PROGRAMMING AND WORK. WHILE EXERCISING ON THE TREADMILL OR AT LUCASFILM, HE WAS EITHER PLANNING HIS DAY OR CALCULATING RIGGING PIPELINE FORMULA AND CHOSE NOT TO ENTERTAIN THE CONSTANT BOMBARDMENT OF UNWANTED HARASSMENT FROM A GROUP OF PEOPLE WHOSE AMBITIONS ARE NO WHERE NEAR MATCHED HIS OWN. BRENT'S JOB IS INCREDIBLY DIFFICULT AND DID NOT WANT TO BE DISTURBED BY PEOPLE THAT HE CHOSE TO NOT ENGAGE WITH IN INTERACTION.

"LIKE THE MOVIE "THE SOCIAL NETWORK", WHETHER BE IN CONCEPTUALIZING DESIGN ILLUSTRATIONS, OR WRITING COMPLEX ENGINEERING SOLUTIONS, WHEN I'M 'WIRED IN', I'M NOT TO BE DISTURBED... AT ALL. IT'S NOT MY JOB TO ENTERTAIN COMMUNITY COLLEGE PEOPLE. THIS IS WHY AT GOOGLE, LARRY AND SERGEY HAVE COTS SET UP FOR THEIR TECHNICAL TEAM, BECAUSE THE WORK IS SO STRESSFUL. THE LAST THING A TECHNICAL TEAM AT AN INDUSTRIAL LIGHT AND MAGIC TYPE FIRM NEEDS IS IDIOTS HARASSING THEIR CONCEPT AND ENGINEERING STAFF." BRENT.

TO BE HONEST, ILM'S MAIN COMPETITOR FOR TALENT ACQUISITION IS PIXAR. ACCORDING TO A LECTURE GIVEN BY A HIGHER UP IN THE PIXAR COMPANY EARLIER IN BRENT'S CAREER THAT HE ATTENDED, PIXAR PAYS BASED ON A 50 HOUR WEEK, THE TECHNICAL TEAM AT PIXAR IS PAID BASED ON A FORTY HOUR WEEK... BECAUSE THE WEEK IS SO DIFFICULT. AT LUCASFILM, BRENT WAS DOING ABOUT 70 HOURS A WEEK, FIVE 12 HOUR WEEKDAYS AND 5 HOURS ON SATURDAY AND 2 TO 5 HOURS ON SUNDAY. HE WAS STABLE, MOVING UP, AND DOING GREAT. BUT IN ORDER FOR HIM TO MAINTAIN, HE WOULD HAVE TO TAKE BREAKS THROUGHOUT THE DAY EVERY FEW HOURS FOR APPROXIMATELY 10 MINUTES. DURING THOSE BREAKS HE WOULD NEED TO UNWIND, CLEAR HIS HEAD, AND GAIN FOCUS. WHAT ENDED UP HAPPENING, DUE TO THE COMMUNITY COLLEGE LOSERS FROM COLUMBUS, OHIO, SHOWING UP THERE, HE WOULD SAY TO HIMSELF WHEN HE WAS GOING OUT TO GET A BREAK, "WHAT NUT AM I GOING TO SEE TODAY?" THIS MADE IT IMPOSSIBLE FOR BRENT TO RELAX, UNWIND, AND REFOCUS DURING BREAK TIME. UNACCEPTABLE. NO ONE WHO IS CONCEPTUALIZING CODE STRUCTURE, DESIGN ILLUSTRATION, OR FORMS AT THE LEVEL OF STAR WARS, AN INTENSE JOB, SHOULD BE SUBJECTED TO THIS. DUE TO THE AMOUNT OF PAIN AND SUFFERING BROUGHT ON BY THE MEDICINE, THESE PEOPLE CAN GET TWENTY YEARS IN JAIL. LOCK THEM UP. THEY ARE A DANGER TO BRENT AND A DANGER TO ANY TEAM BRENT MIGHT BE ON.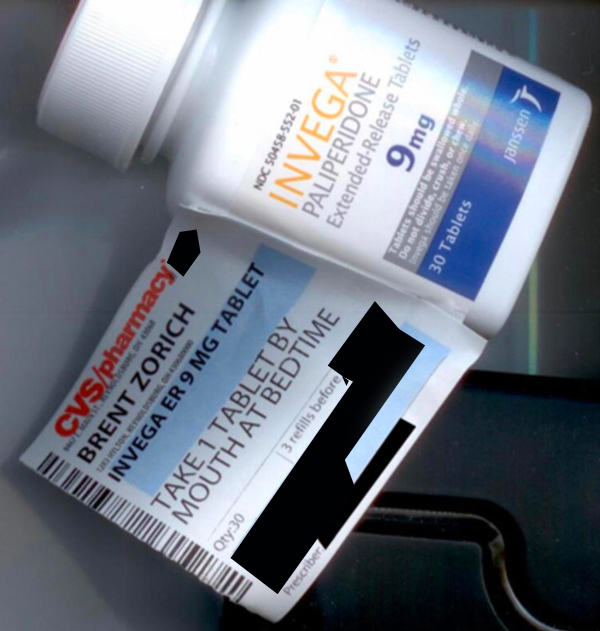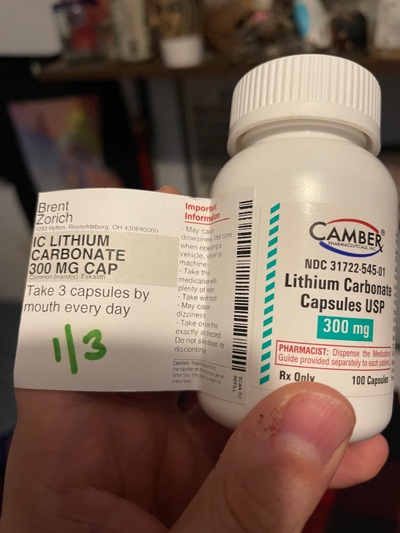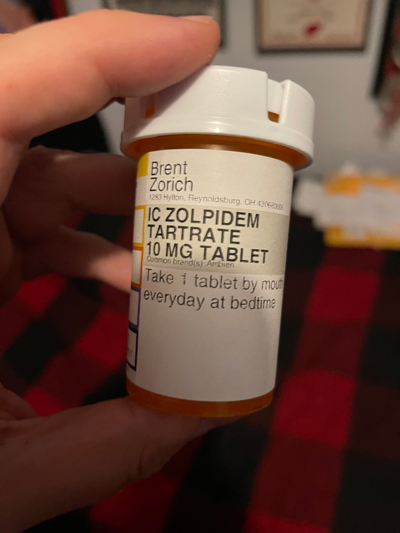 IN CONCLUSION:

This is now the medicine I have to take for the rest of my life, Invega, Ambien, and Lithium. This is due to what happened. Obviously alcohol is bad for you, but even if I were to get married one day, I couldn't even have a glass of Champaign or a beer at the wedding, invega, lithium, and ambien prohibit it. This is due to the negligence of Ohio State that led to the Schindlers List experience of 2009. Allow me to expand, and let me say first, Schindlers List is absolutely terrible. That being said, in Schindlers List, when the Jews are in the labor camp, there are times that the nazis are not around. In the barracks at night, they might get five solid hours of sleep. There is even a wedding on the labor camp floor in the movie. It's possible even, that you can hide behind a building, or a urinal, in the ghetto or in the camp, and get a breather from the nazi oppression, even if it's for fifteen minutes. When you have brain damage for four months, during that time, you don't get a breather. You can't hide behind a building and turn off the noises in your head. You lay in bed/ the barracks at night, hearing echoing, people talking that aren't there that are very loud, keeping you up until maybe 1 to 2 hours of sleep every night, you can't differentiate fantasy from reality, this causes shortness of breath and chest pains, and you often don't know where you are at. That's how dangerous brain damage and heart failure are. This is not a laughing matter.

As apart of a healing ceremony, as a twelve year Catholic School alum, I have sent this link into the Vatican, to His Holiness, The Pope, and requested a healing blessing and prayer. In acknowledgement of the Jewish faith, with Jewish heads of state in the United States, I feel that this is serious enough, that with them respecting my pain and suffering in 2009, and me respecting their pain and suffering in the 1940s, I would be willing to attend a Temple Synagogue Service on a Saturday where, although Catholic, a Rabbi could say a blessing of healing in Hebrew over me for an hour service with discussion afterward between myself and a congregation conversing about the amount of pain that 2009 and the 1940s were for our two groups. The media does not need to make a spectacle about this. And yes, if need be, I would in fact marry, if I found the right one, a woman outside of the Catholic faith.

What can I say, as silly as this sounds, I've had a blessed life. My dad did well for a government employee, I had all of the Star Wars, GI Joe, Transformers, and baseball/ football/ garbage pail kids and Air Jordan's growing up; I went to the best grade schools and top high school academically in the state of Ohio, had tons of friends, was a scholar athlete, biggest fraternity on the planet, had tons of fun in Atlanta, Orlando, Singapore, Columbus, and San Francisco; and to be blunt, you're probably going to have a pretty hard time finding someone with a resume better than mine. I've been blessed with a work ethic and great opportunities I cashed in on. It just so happens that in the early 2000s, I live in the tenth biggest city in the country, Columbus, I go to a gym in one of Columbus s nicest suburbs, Worthington, and I'm being approached by trash that is trying to better their own lives based off of my opportunities I was receiving as a graduate student. When I tell the accad program, homosexual weird artists try to downplay the situation, ultimately leading to Schindlers List 6 years later. To be honest, not being as wealthy, I've lived as privileged and great life similar to Christian Bale's Bruce Wayne in Batman Begins…. And see clip. And like in Batman Begins, when illegal activity took place, in my case workplace stalking, I went to Dr. Crane/ the scarecrow, got zapped with hallucinogens, in my case mood stabilizers where there was an allergic reaction and the dopamine and seratonin in my brain got swished around, went through four months of pain similar to what Christian did in this clip, but four months as opposed to two days, got 90 percent cured and tried to move on… still with some lingering effects, that in my opinion, is worse than Schindlers List. Like I had mentioned with Helen Hirsch, this clip took place in 2005, and approaching me would be like approaching Bruce Wayne in 2018. I'm through it, but still a little banged up. Looking forward to compensation and moving on. That's the thing, even if this WERE a PUNK'D hidden camera or Average Joe type situation, where I was being fooled to be made a joke out of, and at the end, when the cameras come down, even if there were an attractive female celebrity that was there to surprise me, as some sort of mystery person, at the end of the three week honeyoon, I'd still go back to using Maya and Photoshop and pursue the career path of Chief Visual Officer at an ILM, Sony, EA, WB, XBOX, Take Two, etc that can lead to a potential earnings of 3 to 10 million per year between salary, stock and bonus. What's the point of me going through this. This makes no sense. I just don't understand why the person that would make the dinosaurs in Jurassic Park is getting stalked worse than the actors who are in the movie. No logic.

Finally… again… in closing remarks… to justify involving Ohio state like I did in 2003… one of the arguments that the gym was making, was that in 2003, they don't see how using my name would get them anywhere. Allow me to explain, I'm not saying I want to work at a design firm doing architecture, because I don't. However, prior to accad, I worked at gensler, the design firm ranked number one in the world. Gensler has won more awards in corporate structure and quality of company than Disney, Sony, EA, apple, or Pixar, etc. Imagine I'm at my desk in Atlanta, the phone rings, and some stupid community college idiot is on the other side of the line saying, "is this brent zorich? (Random name) Joe Schmoe, a design student at Ohio state gave me your number and said I can call. Are you working on Volkswagen currently? Can you point me in the right direction of someone I could talk to that will get me a free Volkswagen Beetle?" I would sit on the phone, report this to hr, and contact the university asking who Joe Schmoe was. Even if the university dean told both myself and hr, Joe Schmoe had nothing to do with this call… do you think that if Joe sent me his resume or online portfolio to gensler I would turn it in… I wouldn't. I would flag him as a risk for professionalism, then Joe Schmoe would sit there and go, "damn, now I can't work at gensler." Unacceptable. I don't know if the faculty at accad realized that at the time. This is why Ohio state was involved. This is total bullshit that a grad student paying for school is having to worry about alum, that he will be sending his resume to, biasing against him because community college trash wants to contact these people acting stupid. Students at university should not have their livelihoods influenced by members of a gym that are not apart of the faculty or student body of that school. I said these people were dangerous, a mockery was made of it by ACCAD, now I'm a Schindler Jew. Unacceptable. ACCAD at Ohio State is liable.
SAMPLE HOSPITAL STATEMENTS SHOWING AN EXAMPLE
OF PAIN AND SUFFERING WHILE ADMITTED
(NOT All SIX WEEKS ARE SHOWN: THIS IS ONLY A SAMPLE)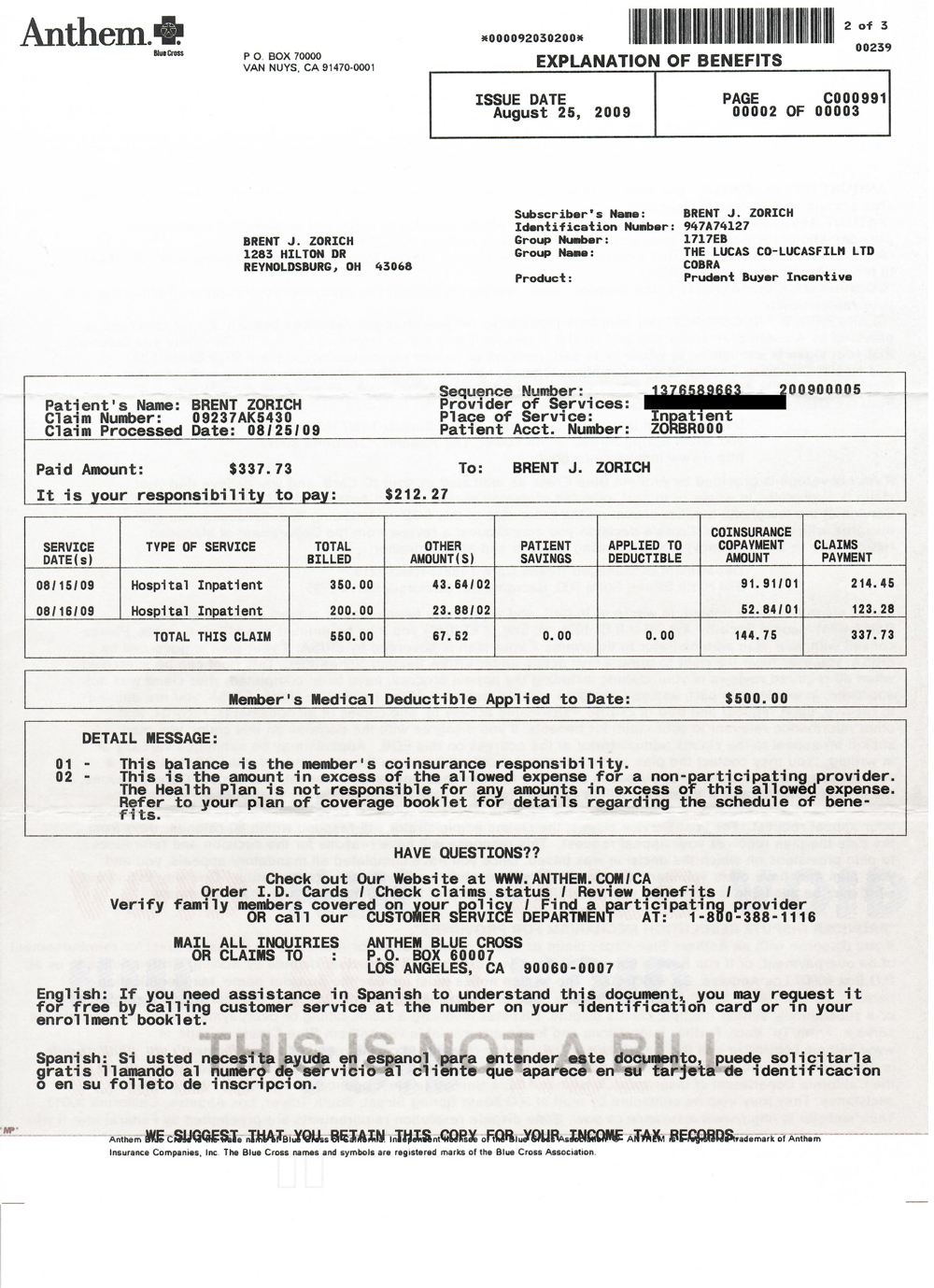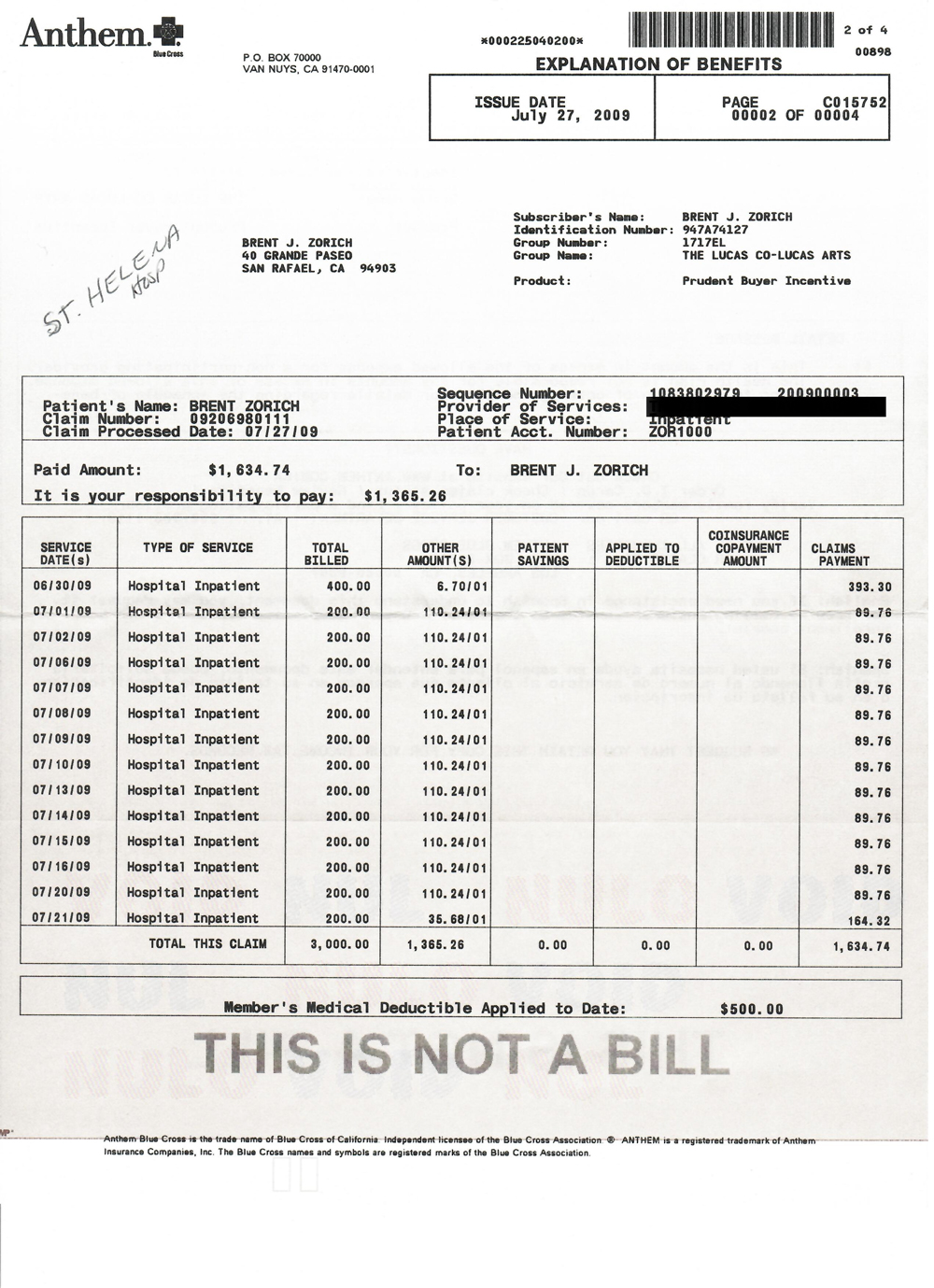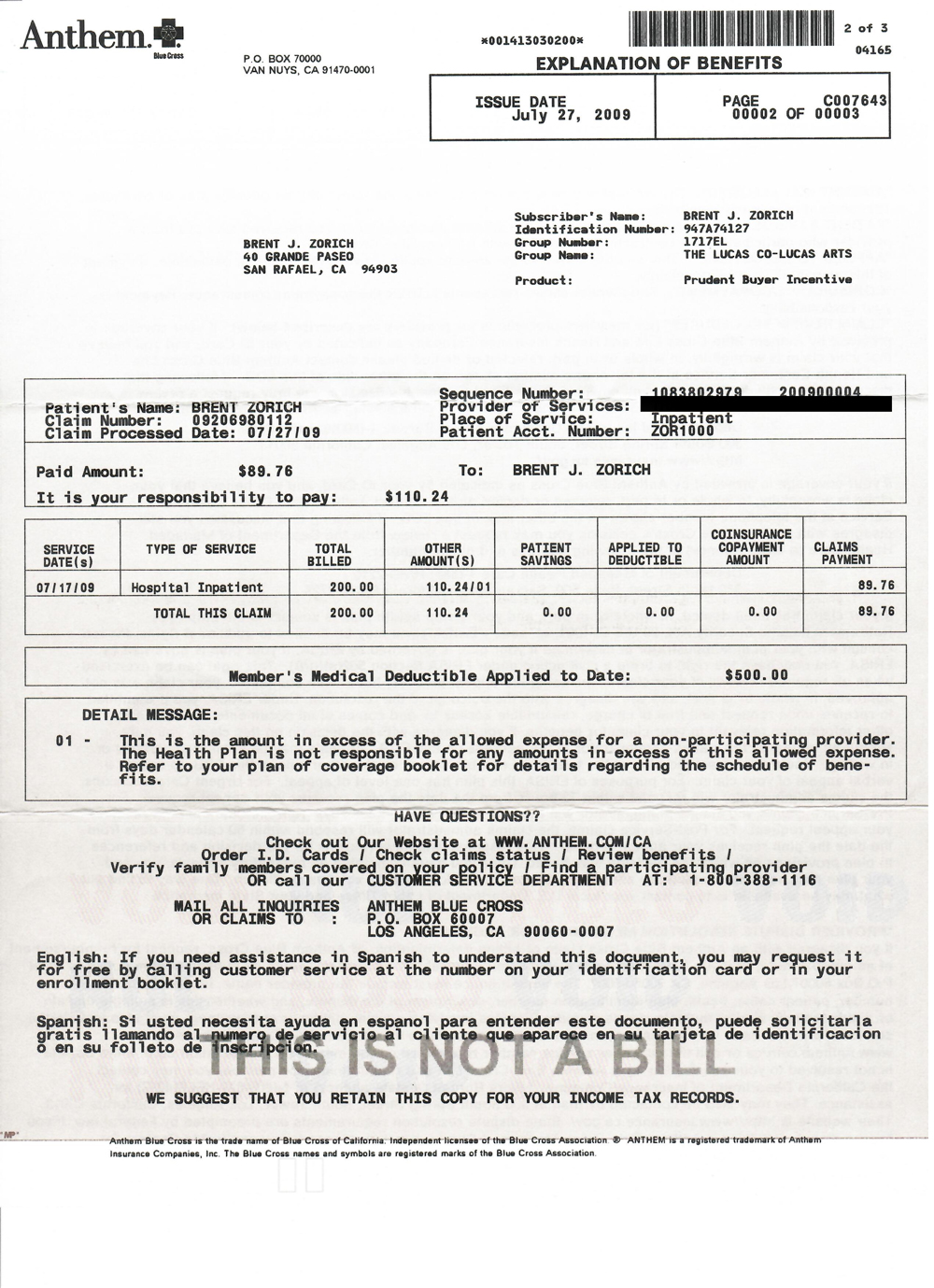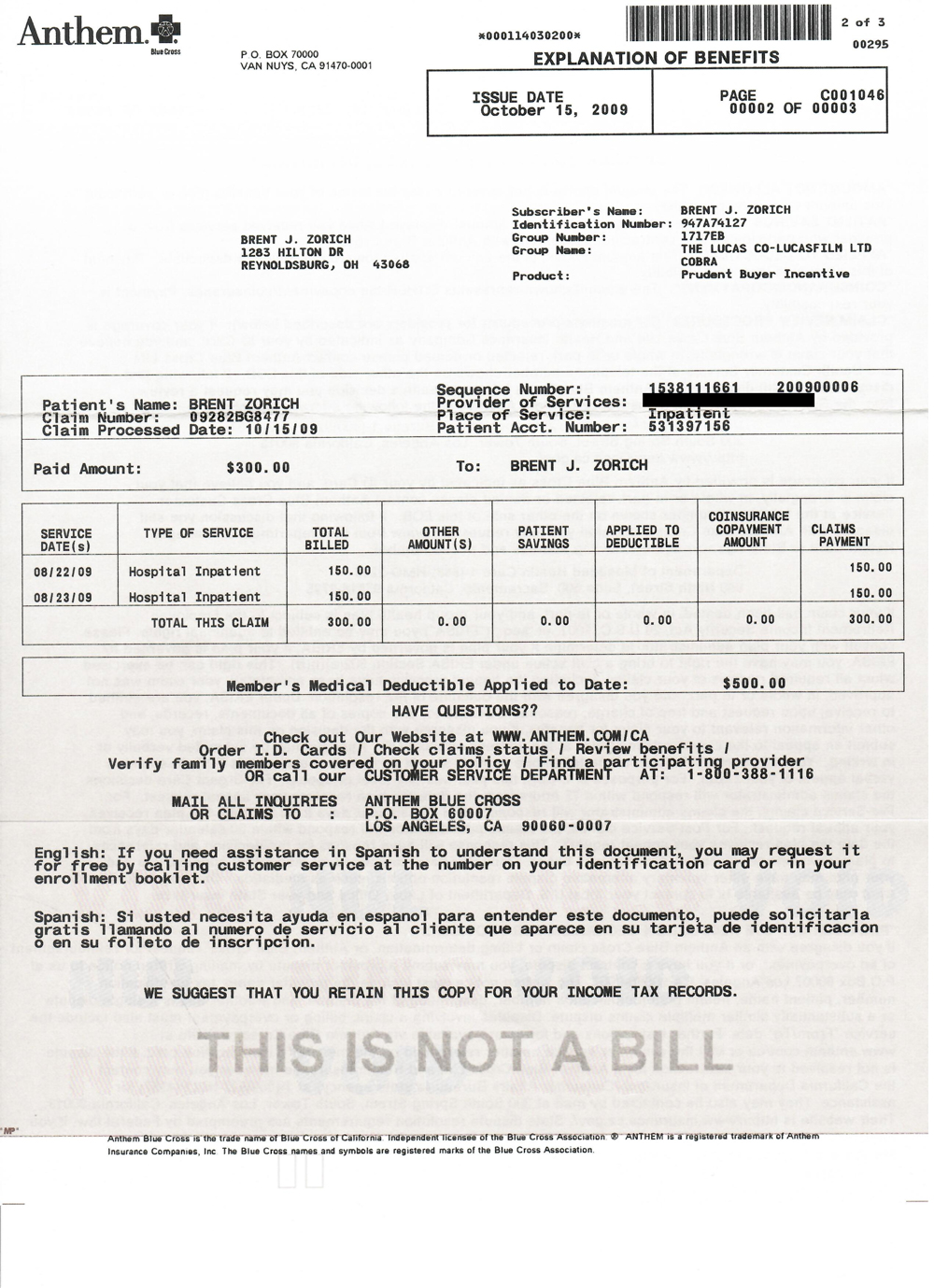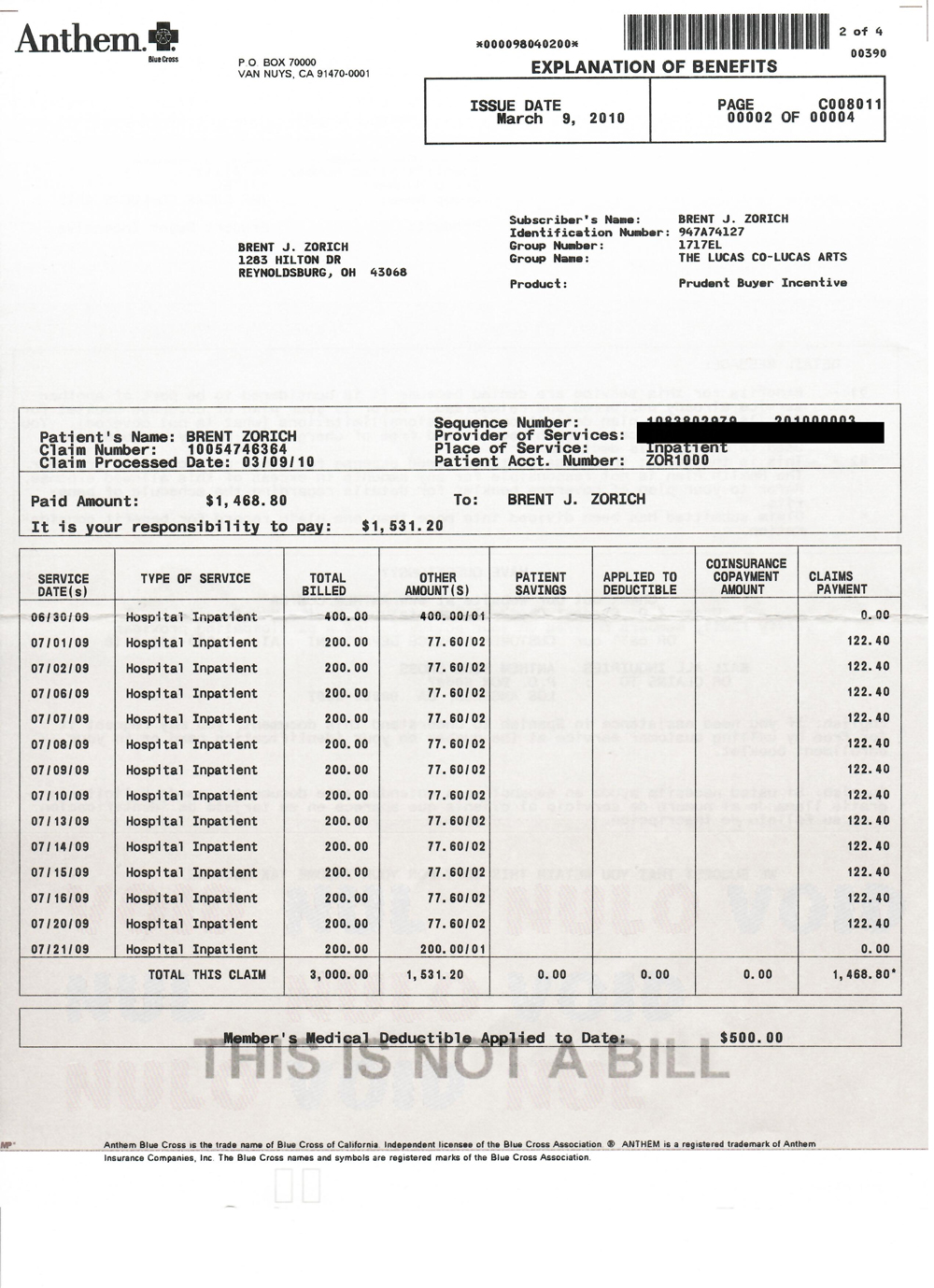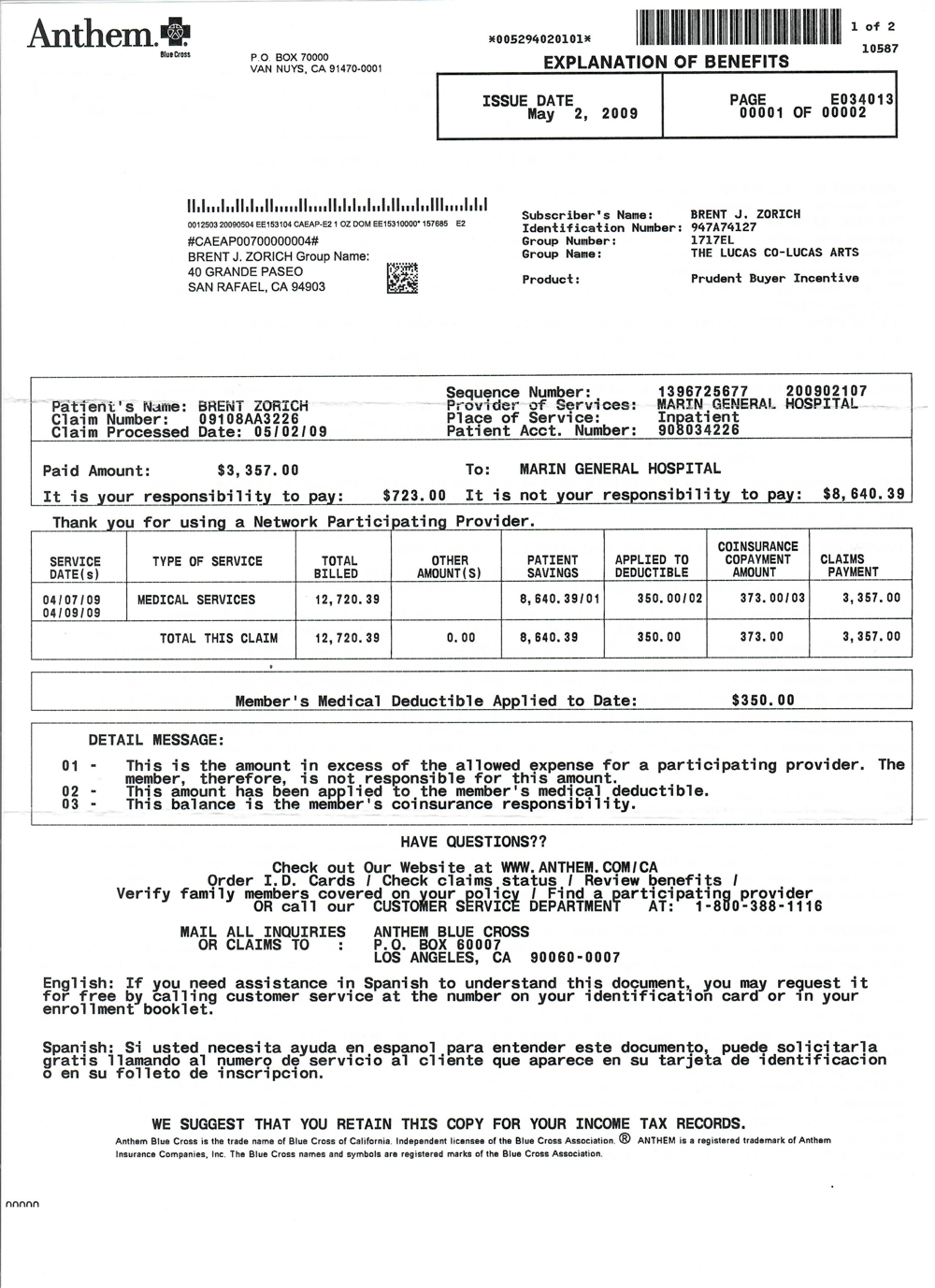 (D) ENTREPRENEUR AND INDEPENDENT CONTRACT PORTION OF CV
6(D)
PERSONAL FINANCIAL DESIGN: SETTING

UP "CASH COWS"

INVESTOR

2022-Current
| | | | | |
| --- | --- | --- | --- | --- |
| | | | | |
| | The Ten "Cash Cows": Monetized entities in both computer graphics and finance that generate revenue with little or no maintenance. | | | |
| | | | | |
| • | 2 MONETIZED WEBSITES SELLING CLOTHNG | | (sketchesofbrentzorich.com & brentzorich.com) | |
| | | | | |
| • | 3 SIX DIGIT DIVERSIFIED BROKERAGES | | (Merrill Lynch) | |
| | | | | |
| • | AGGRESSIVE SIX DIGIT INVESTED IRA | | (Charles Schwab) | |
| | | | | |
| • | AGGRESSIVE STOCK FUND | | (Merrill Lynch) | |
| | | | | |
| • | BZP PRO CITY BUILDER TOOL | | [ LINK TO PURCHASE CITY BUILDER TECHNOLOGY ] | |
| | | | | |
| • | 'STASH' INDEPENDENT STOCK INVESTMENTS | | (HEWLETT-PACKARD, LOCKHEED MARTIN, VERIZON, MICROSOFT, SONY, APPLE, GOOGLE, ELECTRONIC ARTS, AMAZON, DISNEY, NIKE, ACTIVISION BLIZZARD , TYRA BIOSCIENCES (RECENT IPO), CLEARWATER ANALYTICS HOLDINGS (RECENT IPO), NOVO NORDISK (RECENT IPO), EMERSON) | |
| | | | | |
| • | 'FUNDRISE' REAL ESTATE INVESTMENTS | | already achieved 1% return on investment (ROI) only after one month | |
| | | | | |
| | |
| --- | --- |
| • | Potential with my investment team to bring back six digit annual returns of passive income based on interest of investments alone. |
| | |
| • | On the Merrill Six Digit Diversified Brokerages alone, on certain days, over $1500.00 is generated in interest in just one day of passive income, $2500.00 if you include the Schwab account. |
| | |
| • | In the process of utilizing Merrill Lynch resources to open a brokerage on the Singapore Stock Exchange. The logic behind this would be that I would have money earning interest on both New York Time as well as Singapore Time: 24 hours around the clock constantly earning interest and money. Like Warren Buffett says, "If you don't find a way to make money while you sleep, you wll work until you die." |
5(D)
SECOND ENTREPRENEURSHIP
INTERNATIONAL PR FIRMS WANTING TO MARKET TO 'GQ' & 'VOGUE' MAGAZINES
"SKETCHES OF BRENT ZORICH"

(A CASUAL CLOTHING LINE)
FOUNDER

2021-Current
| | | | |
| --- | --- | --- | --- |
| | | | |
| | PROJECTS: | | |
| | | | |
| • | ADOBE ILLUSTRATED T-SHIRT LINE | | (using drawings from the ipad) |
| | | | |
| • | ADOBE ILLUSTRATED HOODIE LINE | | (using drawings from the ipad) |
| | | | |
| • | ADOBE ILLUSTRATED PRINT LINE | | (using drawings from the ipad) |
| | | | |
| | |
| --- | --- |
| | As an entrepreneur: |
| | |
| • | Launched casual apparel using my Adobe CGI illustrations as prints in online venues. |
| | |
| • | Due to self promotion, attracted a PR firm from Chicago that launched an advertising campaign to over 100 media outlets nationally- being featured in The Wall Street Journal's Market Watch. |
| | |
| • | Made such big strides as an entrepreneur that Michael Jackson's Publicist contacted about representing me. |
| | |
| • | I have been approached by international marketing and PR firms about getting the clothing brand to be featured in "GQ" and "Vogue" magazine. |
4(D)
REPUBLICAN PRESIDENTIAL TASK FORCE FOR

PRESIDENT DONALD J. TRUMP

VOLUNTEER

2020
3(D)
| | | |
| --- | --- | --- |
| CONTINUING STUDIES IN LINEAR ALGEBRA | STANFORD UNIVERSITY | 2020 |
2(D)
ADOBE, INC.


| | |
| --- | --- |
| • | PHOTOSHOP IOS AND OS PRERELEASE TEAM |
| | (INDEPENDENT CONTRACT) |

2019-Current
| | | | |
| --- | --- | --- | --- |
| | | | |
| | PROJECTS: | | |
| | | | |
| • | PHOTOSHOP QA FOR APPLE'S IPAD PRO 2 | | (selected due to expertise in the area and reputation) |
| | | | |
1(D)
FIRST ENTREPRENEURSHIP
FIVE ACQUISITION REVIEWS WITH THREE FORTUNE 500'S FOR 20 MILLION DOLLARS
BZP PRO LLC (AUTODESK AUTH DEV)

• CO-FOUNDER
• CHIEF CREATIVE OFFICER
• PRINCIPAL TECHNICAL ARTIST

2011-Current
| | | | | |
| --- | --- | --- | --- | --- |
| | | | | |
| | PROJECTS: | | | |
| | | | | |
| • | WALT DISNEY FEATURE ANIMATION RIGGING PROTOTYPING | | (incorporating motion capture HIK to Disney Feature Rigs for "proof of concept") | |
| | | | | |
| • | RIGR RIGGING PIPELINE SOFTWARE | | (workflow author from Art=> Skeleton=> Skinning=> ILM Level Control Rig/ Mocap=> In Game Optimized) | |
| | | | | |
| • | SMART SKINNER BIPED/ QUADRUPED SOFTWARE | | (author of Autodesk software that automates 110 hours of character technical construction into 30 minutes) | |
| | | | | |
| • | SONY ASYMMETRICAL RIGGING PROTOTYPING | | (Smart Skinner Biped used on character of David Bautista from "Guardians of the Galaxy VOL 2" for proof of concept) | |
| | | | | |
| • | SONY SYMMETRICAL RIGGING PROTOTYPING | | (Via our sister company, Vitruvian Entertainment: 240 hours of ILM level rigging completed in 70 minutes) | |
| | | | | |
| • | SMART SKINNER MODULAR RIGGING TECHNOLOGY DESIGN | | (author of Autodesk software that automates modular technology for tails, wings, tentacles, toes) | |
| | | | | |
| • | VOXX STUDIOS | | (NDA rigging for TV show pitch) | |
| | | | | |
| • | DRA (DESIGN REPLACES ART) SOFTWARE | | (In development: technology to assist concept artists) | |
| | | | | |
| • | "CITY OF THE SHROUD" | | (Rigging cleanup for Abyssal Arts) | |
| | | | | |
| • | "BLENDSHAPE MIRROR TOOL" | | (Mirrors symmetrical blendshapes instantly) | |
| | | | | |
| | |
| --- | --- |
| | As an entrepreneur: |
| | |
| 1. | Cofounded a LLC with Harvard and Yale alum that is engaged to Rev1 Ventures. |
| | |
| 2. | Held booths at the two biggest conferences in entertainment: Siggraph and GDC. Over 7 million in verbal commitments. |
| | |
| 3. | Singlehandedly engineered a rigging technology software product that consolidates 80 hours of rigging work into 15 minutes at the level of Industrial Light & Magic (previous employer). |
| | |
| 4. | After presenting the technology to a publisher of a worldwide magazine, the rigging technology was included in the worldwide magazine's accompanying dvd disc. |
| | |
| 5. | Due to innovation, made the cover of a worldwide magazine which showcased the product due to software's "functionality" and "ease of use." |
| | |
| 6. | Received public recommendations for the product from several key people in the computer graphics industry including the Siggraph Conference Chairperson. |
| | |
| 7. | Co-designed a "freemium" model marketing strategy out penetrating FACEBOOK LLC pre angel investment where 250 universities on six continents received product accompanied by guest lecturing. |
| | |
| 8. | Have had three Fortune 500 companies (one of the firms being worth 120 billion) submit non disclosures in regards to acquisition of the LLC that were brokered by a former Harvard banking alum of Goldman Sachs. Discussions were held with a fourth international Chinese company by the Goldman Sachs broker as well in regards to acquisition. |
| | |
| 9. | Due to the disruptive nature of the technology I authored, advised by one of the affiliates of one of the founders of Industrial Light & Magic to not sell in an acquisition below 20 million dollars. This particular person was the affiliate of the AT-AT/ Imperial Walker Supervisor on the Battle of Hoth in Star Wars Episode V: The Empire Strikes Back. |
| | |
| 10. | Interview, screen, and negotiate for BZP equity, including the firm of Kevin O'Leary (ABC's Shark Tank): raised investment money for BZP from alum of Harvard and Yale. |
| | |
| 11. | This LLC was initially designed to be an online monetized standalone cash cow with little maintenance enabling the partners to work on other projects. This cash cow was to sell Autodesk Maya plug-ins online with the difficult task of making money with an addressable market of only 100,000 Autodesk licenses worldwide that could use our technology. Very small. In a situation like this, although we sold in the tens of thousands in plug-in sales, we had a choice, either raise capital to make the plug-in a stand-alone software with a larger addressable market, or try to get the plug-in source code acquired by a major technology firm. We decided to try to get the source code acquired and were under review five times for a multi million dollar amount, with five NDAS unable to discuss the negotiations. |
| | |
| • | NOTE: MY LLC HAS BEEN UNDER ACQUISITION REVIEW FIVE TIMES WITH THREE SEPARATE FORTUNE 500 COMPANIES DUE TO TECHNOLOGY I WROTE ENTIRELY MYSELF. |
(C) VIDEO GAME DEVELOPER PORTION OF CV
8(C)
| | | |
| --- | --- | --- |
| MASTERS DEGREE | ACCAD AT THE OHIO STATE UNIVERSITY | 01-04, 10-11 |
| | |
| --- | --- |
| | ACCAD Description: |
| | |
| | The Ohio State ACCAD program, where computer graphics were invented in the 1960s by Professor Emeritus Charles Csuri, is where Brent went to complete a masters in computer graphics/ technical direction. Note: key alum of this program had made the liquid alloy T-1000 in "Terminator 2: Judgement Day" starring Arnold Schwarzenegger; the velociraptors in the original 1993 "Jurassic Park" directed by Steven Spielberg; the founder of FOX Blue Sky Studios who created "Ice Age", "Horton Hears a Who", and "The Peanuts Movie"; and the Chief Technology Officer of PIXAR Animation Studios. Of the 50,000 plus students at The Ohio State University, only approximately ten to fifteen students had security access to this ACCAD graduate program building. Graduate admittance into this program is determined by portfolio, and professional and academic achievement. |
7(C)



| | |
| --- | --- |
| • SENIOR TECHNICAL ARTIST | |
| | |
| • CORPORATE EXECUTIVE TRAINEE | |
| | |
| • BI-MONTHLY BEST PRACTICES COMMITTEE | [ NOTES ] |

2008-2009
PROJECTS:
•
"STAR WARS THE FORCE UNLEASHED
ULTIMATE SITH EDITION"
(lead character technical construction and submitted concept artwork)
[ CAPTURE ]
•
"INDIANA JONES AND THE STAFF OF KINGS"
(character technical construction and character deformation R & D)- A Steven Spielberg Project
•
"STAR WARS THE CLONE WARS: SEASON TWO"
(color correction & compositing on two episodes- shots include Cad Bane and Obi-Wan Kenobi)- shown at annual firm wide meeting
•
"TRANSFORMERS REVENGE OF THE FALLEN"
(shot approval in dailies at weekly Industrial Light & Magic Creature R & D meetings- shots include Optimus Prime and Devastator)
•
"STAR WARS THE FORCE UNLEASHED II"
(initial kickoffs, shared assets, file management, character technical construction research and development)
•
"HARRY POTTER AND THE HALF BLOOD PRINCE"
(shot prep for monthlies approved by the head of ILM Singapore- Shots include Harry Potter and Professor Dumbledore- music accompanying piece is "Eulogy" by TOOL)
| | |
| --- | --- |
| • | Key Achievement: Due to being one of the top people in the top company in computer animation/ graphics/ and video games, promoted, salary increased, and relocated from Singapore to San Francisco after only five months. |
| | |
| • | Invited by The Director of Animation Technology, former CTO of Peter Jackson's WETA Digital, to be on the Steering Committee setting "Best Practices" for LucasArts, Lucasfilm Animation, and ILM. |
| | |
| • | Invited to the prestigious Skywalker Ranch on numerous occasions to obtain extensive research that was incorporated into characters Boba Fett and Jabba the Hutt. |
| | |
| • | Converged the Emmy Award winning film Ahsoka Tano with ILM's Oscar Nominated Jango Fett into an optimised character working in the Unreal Engine that was approved directly by Mr. George Lucas in Singapore. |
| | |
| • | Referred to by the project manager on the film game convergence crew in Singapore, who was a ten year Sony veteran and had worked in games since the 1980's, as the "top rigger" in the industry. |
| | |
| • | Due to the astonishment on the Singapore floor of the technical team after I technically constructed one of my convergence rigs, I began to be referred to on the floor as "God." |
| | |
| • | Character exploration, documentation, and benchmarking, of Star Wars IP rigging assets such as General Grievous, The Emperor, Ahsoka Tano, Kit Fisto, Lord Vader, and Anakin Skywalker, in Singapore. |
| | |
| • | Quality assurance, animation cycle testing, exploration, and technical documentation on standard ILM biped, quadruped, and winged characters in Singapore. |
| | |
| • | Invited into highly coveted Creature Research and Development meetings at Industrial Light & Magic after demonstrating technical ability to ILM Department Supervisor. |
| | |
| • | Admitted into Lucasfilm Executive training via Engaged Leadership LLC after proving strong leadership qualities for the team. I went through executive training before my own manager did. |
| | |
| • | The President of LucasArts positively reviewed my executive proposal entitled Offensive Attack Strategy about attacking Lucasfilm opposition and passed it on to the Board of Directors. |
| | |
| • | Executive Recruiting: After the firm wide viewing of Quantum of Solace, the Vice President of LucasArts had me accompany him to lunch in Sausalito to assist with recruiting corporate staff of Electronic Arts (Fifa) for Lucasfilm. |
| | |
| • | One of the characters completed with under my lead technical direction, Ultimate Evil, was chosen as the cover of Star Wars The Force Unleashed, a very prestigious honor. |
| | |
| • | Documented and extracted key assets of ILM's rigging software, Block Party 1, to do quality assurance against Autodesk Maya for multi divisional usage. |
6(C)
ELECTRONIC ARTS [ CARD ]

• ASSOCIATE TECHNICAL ARTIST
• LEAD RIGGER ON CENTRAL FOOTBALL

2005, 07-08
| | | | | |
| --- | --- | --- | --- | --- |
| | | | | |
| | PROJECTS: | | | |
| | | | | |
| • | "MADDEN NFL 08" | | (shoulder pad research and development. football player skinning) | |
| | | | | |
| • | "NCAA FOOTBALL 08" | | (shoulder pad research and development. football player skinning) | |
| | | | | |
| • | "EA SPORTS MMA" | | (prototype rig development) | |
| | | | | |
| • | "TIGER WOODS PGA 09" | | (prototype rig development) | |
| | | | | |
| • | "NFL TOUR" | | (in charge of character technical construction for all characters in title- key standards: Terrell Owens, Brian Urlacher, Drew Brees) | |
| | | | | |
| • | "NFL HEAD COACH 09" | | (in charge of character technical construction for all characters in title) | |
| | | | | |
| • | "MADDEN NFL 09" | | (in charge of character technical construction for all characters in title) | [ CAPTURE ] |
| | | | | |
| • | "NCAA FOOTBALL 09" | | (in charge of character technical construction for all characters in title) | |
| | | | | |
| • | "SUPERMAN RETURNS" | | (character technical construction of dragon villain character and modeling of Lex Luthor's wardrobe) | |
| | | | | |
| • | "FIFA 09" | | (global rigging guidance between EA Orlando and EAC Vancouver's Bodyshop) - rig swapping | |
| | | | | |
| • | "NHL 09" | | (global rigging guidance between EA Orlando and EAC Vancouver's Bodyshop) - rig swapping | |
| | | | | |
| • | "FACEBREAKER" | | (global rigging guidance between EA Orlando, EA London, and EAC Vancouver's Bodyshop) - rig swapping | |
| | | | | |
| • | "NBA LIVE 09" | | (global rigging guidance between EA Orlando and EAC Vancouver's Bodyshop) - rig swapping | |
| | | | | |
| • | "HARRY POTTER AND THE ORDER OF THE PHOENIX" | | (global rigging guidance between EA Orlando and EA London) - rig swapping | |
| | | | | |
| | |
| --- | --- |
| • | Key Achievement: Salary increased after only three months with Linkedin endorsements from both my manager (The Dev Director of Central Render) and the main Producer of MADDEN NFL. |
| | |
| • | After proving technical abilities, invited into monthly global meetings assisting on rigging with EA SPORTS' "Global Rigging Bodyshop" (FIFA, NHL, Fight Night, included). |
| | |
| • | Pitch to heads of Central Football about EA SPORTS working with NIKE to collaborate on biomechanics and motion capture after requested how to improve the team. |
| | |
| • | Redesigned the football rigging system based on anatomical proportions as opposed to cartoony exaggeration that used the studio custom quaternion node and was implemented on all football titles going forward. |
| | |
| • | 10,000 animations (entire football animation library) retargeted to my rigging setup's redesign on EA SPORTS top grossing multi billion dollar annual title: MADDEN NFL (Central Football). |
| | |
| • | Due to the art directors on Central Football being concerned that I was going to leave the studio after only two months due to my frustrations with the EA Orlando lack of talent of technical knowledge, they took me to lunch and sold me on staying for an additional year; claiming me to be one of the top talents in all of EA. |
| | |
| • | Due to the outstanding job done as an intern on Superman Returns with the citizen modeling as well as dragon rigging, awarded the task of creating Lex Luthor's wardrobe for the title, a task typically given to a senior character director. |
5(C)
| | | |
| --- | --- | --- |
| 2K SPORTS (TAKE 2 INTERACTIVE) | CHARACTER TECHNICAL DIRECTOR | 2006 |
| | | | | |
| --- | --- | --- | --- | --- |
| | | | | |
| | PROJECTS: | | | |
| | | | | |
| • | "COLLEGE HOOPS 2K7" | | (shoulder deformation tweaking. cheerleader character technical construction) | |
| | | | | |
| • | "COLLEGE HOOPS 2K8" | | (character technical construction research and development) | |
| | | | | |
| • | "NBA 2K8" | | (character technical construction research and development- tested on data of Shaquille O'Neal) | |
| | | | | |
4(C)
| | | |
| --- | --- | --- |
| THE OHIO STATE UNIVERSITY | GRADUATE ASSOCIATESHIP | 2005 |
| | |
| --- | --- |
| | Project Description: |
| | |
| | In the Summer of 2001, The Burpee Museum of Natural History, Rockford, IL discovered Jane, a juvenile Tyrannosaurus rex, in the Badlands of southeastern Montana. Jane is the most complete juvenile T.rex ever found. Jane lived and died 66 million years ago during the Cretaceous Period. It's unprecedented for such a small museum to discover, restore and own a dinosaur of this magnitude. Starting in January 2005, The Burpee Museum, The Advanced Computing Center for the Arts and Design (ACCAD) at The Ohio State University, and Engine Studios, Rockford IL, collaborated on an IMLS funded project for Jane: Diary of a Dinosaur. ACCAD contributed computer animation and interactive touchscreen media for the permanent exhibit which opened June 29, 2005 at the Museum. |
3(C)
| | | |
| --- | --- | --- |
| DREAMWORKS SKG OUTREACH PROGRAM | 20 WEEK PARTICIPANT VIA ACCAD AT THE OHIO STATE UNIVERSITY | 2005 |
| | |
| --- | --- |
| • | Key Achievement: Attended lecture session q and a with Jeffrey Katzenberg. |
| | |
| • | Trained in computer graphics by Supervisors that worked collectively on Spider-Man 2, Madagascar, Finding Nemo, Shark Tale, Shrek, and Spirit. |
| | |
| • | Gave lecture session at the Wexner Center for the Arts on Computer Graphics to College of the Arts and Computer Science students at Ohio State. |
| | |
| • | Shadowed the Rigging Supervisor that taught me about proxy rigging who previously was the rigging lead on "Finding Nemo" at PIXAR. |
2(C)
| | | |
| --- | --- | --- |
| BRAVE NEW PICTURES (THE DISCOVERY CHANNEL) | CHARACTER TECHNICAL DIRECTOR/ ANIMATOR/ COMPOSITOR | 2003-2005 |
| | | | | |
| --- | --- | --- | --- | --- |
| | | | | |
| | PROJECTS: | | | |
| | | | | |
| • | "THE MYSTERY DINOSAUR" | | (rigging, animating, and compositing of photoreal dinosaurs for national televised "Walking With Dinosaurs" piece.) | |
| | | | | |
| | |
| --- | --- |
| • | Key Achievement: Worked with and studied Paleontology as applied to graphics with The Burpee Museum, Rockford, Illinois, who assisted Dr. Robert Bakker on Steven Spielberg's "Jurassic Park." |
| | |
| • | Took critical reviews and applied to motion tests from weekly dinosaur biomechanics in person lectures. |
1(C)
| | | |
| --- | --- | --- |
| THE OHIO STATE UNIVERSITY | GRADUATE TEACHING ASSOCIATESHIP | 2001-2002 |
| | |
| --- | --- |
| | Teaching Description: |
| | |
| | The teaching portion of the Graduate Associateship involved assisting a Design Professor in a class project where they did a placement and redesign of a museum space. Misc department tasks were also completed. |
(B) PREVIOUS ARCHITECTURAL DESIGN PORTION OF CV
5(B)
GENSLER

(THE ARCHITECTURE FIRM RANKED #1 WORLDWIDE)

[ CARD ]

ARCHITECTURAL DESIGNER

1999-2001
PROJECTS:
•
ADIDAS
(store auditing)
•
•
LINCOLN MERCURY
(exterior architectural design prototyping)
•

| | |
| --- | --- |
| (construction documentation) | [ CD ] |

•

| | |
| --- | --- |
| (construction documentation) | [ CD ] |
| | |
| --- | --- |
| • | Key Achievement: Salary increased during employment. |
| | |
| • | Recommended to graduate school at ACCAD at The Ohio State University by a partner in the firm. |
| | |
| • | Gave studio presentation as apart of firm training on Industrial Design, Retail, and Brand. |
| | |
| • | Due to proven illustration ability, flown between Atlanta and Charlotte studios to handle marker rendering. |
| | |
| • | Created technical design and construction documentation of both interior and landscape architecture for Fortune 100 clientele. |
| | |
| • | In studio crit sessions with M. Arthur Gensler, firm founder and most powerful architect on the planet. |
4(B)
NBBJ

(RANKED MOST INNOVATIVE DESIGN FIRM WORLDWIDE)

POST GRADUATE INTERN

1998-1999
| | | | |
| --- | --- | --- | --- |
| | | | |
| | PROJECTS: | | |
| | | | |
| • | THE REPUBLIC OF CHINA (THE BEIJING HOTEL) | | |
| | | | |
| | |
| --- | --- |
| • | Key Achievement: In crit sessions on Beijing with Friedl Bohm, firm chairman and world famous architect. |
| | |
| • | Got to shadow on several crit sessions on Beijing a member of The Interior Design Hall of Fame: methodologies applicable to video game level or environment design. |
3(B)
| | |
| --- | --- |
| | CONTINENTAL OFFICE FURNITURE (HERMAN MILLER) |

DESIGN INTERN

1998
•

| | |
| --- | --- |
| Key Achievement: Space planning and design of interiors for several of Continental's larger clients. | [ DD ] |
2(B)
PROJECTS:
•
JOHN MCCONNELL COACH (OWNER OF COLUMBUS BLUE JACKETS)

| | |
| --- | --- |
| (interior illustrations) | [ DD ] |
1(B)
VISUAL MERCHANDISER AND IN STORE SALES

(ASSISTED IN RETAIL DESIGN KNOWLEDGE)

1995
(A) SOFTWARE AND EDUCATION PORTION PORTION OF CV
| | | |
| --- | --- | --- |
| 1(A) | SOFTWARE I HAVE USED IN PRODUCTION: | |

| | |
| --- | --- |
| | Maya (Master Level of experience), Motion Builder, MEL, Python, Photoshop, ZENO (ILM's software), After Effects, Final Cut, VRML, Pixar's Renderman, Slim, HTML, C++, HIK customization and automation for Motion Capture |

| | | |
| --- | --- | --- |
| 2(A) | SCHOOLS I HAVE ATTENDED AND ACADEMIC PROJECTS I HAVE COMPLETED: | |

•
PRIVATE ART LESSONS FOR 12 YEARS ('80-'92): Central Ohio Art Academy

•
ELEMENTARY SCHOOL DIPLOMA: St. Pius X Elementary: Class of 1989 - Scholar Athlete (Football, Basketball)

•
HIGH SCHOOL DIPLOMA: St. Charles Preparatory High School: Class of 1993 - Scholar Athlete (Football)

•
BSID: Bachelor of Science Industrial Design at The Ohio State University: 1998

| | |
| --- | --- |
| | |
| | STUDENT PROJECTS: THIS NIKE THESIS GOT ME THE TOP TWO ARCHITECTURE FIRMS WORLDWIDE |

- Senior Thesis Client: NIKE '98 [ NIKE PRESENTATION ] [ NIKE RESEARCH ]

- Product Invention and CEO Pitch: REEBOK '97 [ PRESENTATION ]

- CAD Design of Commodities Factory in Nashville, TN: CONAGRA '97 [ CD ]

- Senior Year Autumn Corporate Design: '25 Design' '97 [ PRESENTATION ]

- Junior Year Spring Retail Fixture Design: 'Petsmart' '97 [ SKETCHBOOK ]

- Junior Year Winter Retail Design: 'Corleone Concept Store' '97 [ PRESENTATION ]

- Sophomore Year Autumn Intro To Design: 'Class Projects' '95 [ BOARDS ]

•
MA: Masters of Arts at the Advanced Computing Center for the Arts and Design (ACCAD) at The Ohio State University: 2011

| | |
| --- | --- |
| | |
| | NOTE: Academic Advisor former head and founder of Computer Animation at The Ringling School of Art and Design |

- Thesis Topic: "Designing A Character Setup For A Prehistoric Animal" [ PAPER ] [ PYTHON ]

- Thesis Defense Video:

•
CONTINUING STUDIES: Linear Algebra and Engineering at Stanford University: 2020

| | | |
| --- | --- | --- |
| 3(A) | CURRICULAR AND POST CURRICULAR HONORS | |

| | |
| --- | --- |
| • | Undergraduate Industrial Design Department Chairperson's Recipient Scholarship for being The Ohio State Design Student Body President |
| | |
| • | Initiated as a member of Sigma Alpha Epsilon Fraternity: Notable SAE alum include William McKinley: 25th President of The United States; Troy Aikman: Super Bowl winning quarterback and Heisman Trophy Winner; Kirby Smart: Georgia Bulldog Head Coach and Two Time National Champion in NCAA Football; Bo Schembechler: University of Michigan Head Coach; Pete Carroll: NCAA Football National Champion Head Coach at USC and Super Bowl winning Coach for The Seattle Seahawks; Carson Palmer: NFL quarterback and Heisman trophy winner from USC; and Phil Jackson: The greatest NBA Coach of all time coaching Michael Jordan's Championship Chicago Bulls as well as Kobe Bryant's Championship Los Angeles Lakers. |
| | |
| • | Selected to be included in several "Who's Who" annual books showcasing top talent in the United States of America |
| | |
| • | Awarded "1 of the top 100 people in technology and innovation" according to The Intercon Conference sponsored by FACEBOOK and AMAZON |

4(A)
COFOUNDED AND CEO'D A LLC THAT HAS BEEN FEATURED IN THREE WORLDWIDE MAGAZINES:

COVER STORY

| | |
| --- | --- |
| • | 3D ARTIST MAGAZINE ISSUE 10: "Brent Zorich Worldwide Industry Insider at Lucasfilm" |
| | |
| • | 3D ARTIST MAGAZINE ISSUE 68: "Worldwide Industry Product Review for BZP PRO": Software Disc Included in Magazine |
| | |
| • | 3D ARTIST MAGAZINE ISSUE 76: "Cover Story of Worldwide Magazine for BZP PRO": Software Disc Included in Magazine |

| | | |
| --- | --- | --- |
| 5(A) | COFOUNDED AND CEO'D A LLC THAT HAS BEEN FEATURED IN THE WALL STREET JOURNAL: | |

| | |
| --- | --- |
| • | MARKET WATCH PERSONAL FEATURE ON ME |

6(A)
COFOUNDED AND CEO'D A LLC THAT HAS LECTURED AT OVER FORTY UNIVERSITIES:

THE TOPIC WAS CHARACTER TECHNICAL CONSTRUCTION

| | |
| --- | --- |
| | SCHOOLS LECTURED INCLUDE USC, SAN JOSE STATE, SHERIDAN, NEW MEXICO STATE UNIVERSITY, DEPAUL, NORTH CAROLINA RESEARCH TRIANGLE AND CCAD |

7(A)
COFOUNDED AND CEO'D A LLC THAT HAD BOOTH REPRESENTATION AT THE TWO BIGGEST CONFERENCES IN ENTERTAINMENT:

SIGGRAPH '13 - GDC '14

| | | |
| --- | --- | --- |
| 8(A) | BONUS: BRENT'S FAMILY LINEAGE :::: ARCHITECTS, ENGINEERS, SCIENTISTS, FACULTY, AND MILITARY | |

| | |
| --- | --- |
| | Brent was born on December 6th, 1974 in Columbus, Ohio. His dad, Joseph Zorich, was an MBA and Microbiologist from Ohio State who ran the Ohio Department of Health and worked on the Governor's Emergency Medical Task Force; and his mom, Jane "Cookie" Zorich, was a blood lab technician who became a preschool teacher once Brent was four years old. Brent had been informed by his family growing up that on his Italian father's side he is the distant cousin of NFL Hall of Fame quarterback Dan Marino. His Godfather on his father's side as well as his cousins, from also from the same family, are engineering alum of The University of Notre Dame; while another of his cousins who have passed are alum of St. Mary's in South Bend, Indiana. The former president of Capital University in Columbus, Ohio, is Brent's cousin as well. Brent is 1/4 Volpe (Sicilian), 1/4 Zorich (Polish), and 1/2 Sotak (Czechoslovakian). For a little history in The Ohio Valley, The Volpe family (over 100 years ago) from Pittsburgh, were one of the original "organized" crime families in The United States; and frequently worked with famous mobster Al Capone out of Chicago, Illinois. On his mother's Czechoslovakian side, his grandfather, Gaze Sotak, was in eight major battles in The Pacific as a First Sergeant in the United States Marine Corps in World War II. In one of the battles, he and a few of his men were stranded for approximartely fifteen days and left for dead until discovered by United States military patrol. Brent's Czechoslovakian grandmother's lineage on his mother's side, The Fescos, were architects in old country in Prague. |
9(A)
IN CLOSING:

For fun, Brent enjoys going to four star steakhouse bars to watch ESPN (although he rarely drinks alcohol); lecturing at universities around the country on the topic of video game and visual effects development; and at Starbucks, daily, sketching Frank Gehry influenced deconstructive buildings on his iPad Pro 2 (with APPLE Pencil), using the ADOBE Design Ecosystem software. He is a fan of Ohio State Football, pulls for the The Chicago Bears in the NFC, the AFC North (Pittsburgh Steelers, Baltimore Ravens, and Cleveland Browns) in the AFC, and affiliations of Michael Jordan. His favorite movies are Spider-Man 2, The Lord of the Rings, Harry Potter and the Prisoner of Azkaban (that is his favorite movie actually seeing it over thirty times in the theater), The Fantasia Series, and Star Wars Episode III: Revenge of the Sith. His favorite video games are Lord of the Rings: The Two Towers, Harry Potter and the Prisoner of Azkaban, and Battlefront II, all by Electronic Arts for the XBOX; Spider-Man, and God of War for the PlayStation 4; and The Batman Arkham Series by Warner Bros Interactive. His favorite music acts are Pink Floyd, Seal, Frank Sinatra, Metallica, and U2. Brent's eventual goal would to be a Chief Visual Officer at a major animation, visual effects, or video game studio similar to someone like Doug Chiang, Hideo Kojima, or John Knoll, with Mark Pincus potential: who he had the pleasure of having a brainstorming session. Companies he had in mind were PlayStation (God of War, Drake's Uncharted Fortune, Last of Us, Spider-Man), Xbox (Halo), Rockstar Games (Grand Theft Auto), Warner Bros Interactive (Harry Potter, Batman, The Lord of the Rings), a return to ILM (Star Wars, Marvel), and a return to Electronic Arts (Star Wars). He looks to the creative visual guidance of Peter Jackson and JK Rowling work for inspiration. Brent hopes to write a memoir one day on his own reflections and professional practices stemming from portfolio experiences as well as collegiate lecturing similar to architect Simon Wyler in the movie "The Lake House"- as a goal Brent would hope that every three years for three months he could take a sabbatical and lecture a studio class at Harvard University in Design, Animation, or Engineering.