PROJECTS
LEAD RIGGING

RIGGING

LEAD RIGGING

RIGGING PROTOTYPING

RIGGING
SPIELBERG PROJECT


RIGGING

RIGGING R AND D

RIGGING R AND D

LEAD RIGGING

LEAD RIGGING

RIGGING R AND D

RIGGING

LEAD RIGGING

RIGGING PROTOTYPING

RIGGING

COMPOSITING

COLOR CORRECTION

DAILIES SHOT CRITIQUING

SHOT EDITING MONTHLIES

RIGGING CLEANUP

RIGGING

RIGGING

ARCHITECTURE

ARCHITECTURE

ARCHITECTURE

ARCHITECTURE

ARCHITECTURE

ARCHITECTURE

BRAND AND ARCHITECTURE

INDUSTRIAL DESIGN THESIS

PRODUCT INVENTION AND PITCH TO REEBOK CEO (1997)

"THE REEBOK GOLF SANDAL"

CHIEF EXECUTIVE OFFICER

CHIEF TECHNICAL DIRECTOR

CHIEF EXECUTIVE OFFICER

CHIEF TECHNICAL DIRECTOR

CHIEF EXECUTIVE OFFICER

CHIEF TECHNICAL DIRECTOR

CHIEF EXECUTIVE OFFICER

CHIEF TECHNICAL DIRECTOR

CHIEF EXECUTIVE OFFICER

CHIEF TECHNICAL DIRECTOR

CHIEF EXECUTIVE OFFICER

CHIEF TECHNICAL DIRECTOR

CHIEF EXECUTIVE OFFICER

CHIEF TECHNICAL DIRECTOR

CHIEF EXECUTIVE OFFICER

CHIEF TECHNICAL DIRECTOR
RESUME
• NOTE: MY RESUME DESIGN HAS BEEN USED BY SEVERAL INTERNATIONAL COMPANIES FOR A DESIGN TEMPLATE •
BZP PRO LLC (AUTODESK AUTH DEV)

• CO-FOUNDER
• CHIEF EXECUTIVE OFFICER
• CHIEF TECHNICAL AUTHOR

2011-Current
| | | | |
| --- | --- | --- | --- |
| | | | |
| • | RIGR RIGGING PIPELINE SOFTWARE | | (workflow author from Art=> Skeleton=> Skinning=> ILM Level Control Rig/ Mocap=> In Game Optimized) |
| | | | |
| • | SMART SKINNER BIPED/ QUADRUPED SOFTWARE | | (author of Autodesk software that automates 110 hours of character technical construction into 30 minutes) |
| | | | |
| • | SONY ASYMMETRICAL RIGGING PROTOTYPING | | (Smart Skinner Biped used on character of David Bautista from "Guardians of the Galaxy VOL 2" for proof of concept) |
| | | | |
| • | SONY SYMMETRICAL RIGGING PROTOTYPING | | (Via our sister company, Vitruvian Entertainment: 240 hours of ILM level rigging completed in 70 minutes) |
| | | | |
| • | SMART SKINNER VERSION 2 | | (author of Autodesk software that automates modular technology for tails, wings, tentacles, toes |
| | | | |
| | |
| --- | --- |
| • | Key Achievement: Co-developed marketing strategy licensing Smart Skinners to over 250 Universities on 6 continents in less than 9 months with penetration faster than FACEBOOK, LLC. |
| | |
| • | Gave over forty university guest lectures to student bodies that resulted in positive sales of The Smart Skinner due to the design presentation and software "ease of use." |
| | |
| • | Licensed Smart Skinners to clients after proving rigging superiority against existing tech; one of which was Dead Panic Studios that worked on 2015 Oscar winning "INTERSTELLAR" by Christopher Nolan. |
| | |
| • | After creating presentation material, secured Seed Investments from alum of both HARVARD and YALE that put the LLC in a position to make the cover of worldwide magazine. |
| | |
| • | Co-wrote the "pitch deck" which secured an Incubator Engagement with Tech Columbus/ Rev1 Ventures and assisted the BZP PRO booths at SIGGRAPH and GDC. |
| | |
| • | After co-pitching The Chicago Harvard Business Angel Investors Group, entered into a mentor ship program where they provide strategic guidance. |
| | |
| • | Due to Fortune 100 Merger & Acquisition interest, signed a Harvard Investment Banker, formerly of GOLDMAN SACHS, to broker and sell BZP PRO LLC. |
| | |
| • | Due to leadership ability, spearheaded Fortune 100 acquisition presentations to three multi billion dollar potential buyers, one of which worth over 100 billion dollars, with detailed visual material. |
| | |
| • | NOTE: MY LLC HAS BEEN UNDER ACQUISITION REVIEW THREE TIMES WITH THREE SEPARATE FORTUNE 500 COMPANIES DUE TO TECHNOLOGY I WROTE ENTIRELY MYSELF. |
| | | |
| --- | --- | --- |
| MASTERS DEGREE | ACCAD AT THE OHIO STATE UNIVERSITY | 2001-04, 2010-11 |
LUCASFILM, LTD.

• SENIOR TECHNICAL ARTIST
• CORPORATE EXECUTIVE TRAINEE
• BEST PRACTICES STEERING COMMITTEE

2008-2009
•
"STAR WARS THE FORCE UNLEASHED
ULTIMATE SITH EDITION"
(lead character technical construction and submitted concept artwork)
•
"INDIANA JONES AND THE STAFF OF KINGS"
(character technical construction and character deformation R & D)- A Steven Spielberg Project
•
"STAR WARS THE CLONE WARS: SEASON TWO"
(color correction & compositing on two episodes)- shown at annual firm wide meeting
•
"TRANSFORMERS REVENGE OF THE FALLEN"
(shot approval in dailies at weekly Industrial Light & Magic Creature R & D meetings)
•
"STAR WARS THE FORCE UNLEASHED II"
(initial kickoffs, shared assets, file management, character technical construction research and development)
•
"HARRY POTTER AND THE HALF BLOOD PRINCE"
(shot prep for monthlies approved by the head of ILM Singapore)
| | |
| --- | --- |
| • | Key Achievement: Promoted, salary increased, and relocated from Singapore to San Francisco after only five months. |
| | |
| • | Invited by The Director of Animation Technology, former CTO of Peter Jackson's WETA Digital, to be on the Steering Committee setting "Best Practices" for LucasArts, Lucasfilm Animation, and ILM. |
| | |
| • | Invited to the prestigious Skywalker Ranch on numerous occasions to obtain extensive research that was incorporated into characters Boba Fett and Jabba the Hutt. |
| | |
| • | Created a converged film Ahsoka Tanu working in the Unreal Engine that was approved directly by Mr. George Lucas in Singapore. |
| | |
| • | Converged Oscar Nominated & Emmy Award winning Star Wars IP rigging assets such as General Grievous, The Emperor, Jango Fett, Ahsoka Tanu, Kit Fisto, Jar Jar Binks, Lord Vader, and Anakin Skywalker. |
| | |
| • | Invited into highly coveted Creature Research and Development meetings at Industrial Light & Magic after demonstrating technical ability to ILM Department Supervisor. |
| | |
| • | Admitted into Lucasfilm Executive training via Engaged Leadership LLC after proving strong leadership qualities for the team. |
| | |
| • | The President of LucasArts positively reviewed my executive proposal entitled Offensive Attack Strategy about attacking Lucasfilm opposition and passed it on to the Board of Directors. |
| | |
| • | One of the characters completed with under my lead technical direction, Ultimate Evil, was chosen as the cover of Star Wars The Force Unleashed, a very prestigious honor. |
| | |
| • | Documented and extracted key assets of ILM's rigging software, Block Party 1, to do quality assurance against Autodesk Maya for multi divisional usage. |
ELECTRONIC ARTS

• ASSOCIATE TECHNICAL ARTIST
• LEAD RIGGER ON CENTRAL FOOTBALL

2005, 2007-2008
| | | | |
| --- | --- | --- | --- |
| | | | |
| • | "MADDEN NFL 08" | | (shoulder pad research and development. football player skinning) |
| | | | |
| • | "NCAA FOOTBALL 08" | | (shoulder pad research and development. football player skinning) |
| | | | |
| • | "EA SPORTS MMA" | | (prototype rig development) |
| | | | |
| • | TIGER WOODS PGA 09" | | (prototype rig development) |
| | | | |
| • | "NFL TOUR" | | (in charge of character technical construction for all characters in title) |
| | | | |
| • | "NFL HEAD COACH 09" | | (in charge of character technical construction for all characters in title) |
| | | | |
| • | "MADDEN NFL 09" | | (in charge of character technical construction for all characters in title) |
| | | | |
| • | "NCAA FOOTBALL 09" | | (in charge of character technical construction for all characters in title) |
| | | | |
| • | "SUPERMAN RETURNS" | | (character technical construction of dragon villain character and modeling of Lex Luthor's wardrobe) |
| | | | |
| | |
| --- | --- |
| • | Key Achievement: Salary increased after only three months. |
| | |
| • | After proving technical abilities, invited into monthly global meetings assisting on rigging with EA SPORTS' "Global Rigging Bodyshop" (FIFA, NHL, Fight Night, included). |
| | |
| • | Pitch to heads of Central Football about EA SPORTS working with NIKE to collaborate on biomechanics and motion capture after requested how to improve the team. |
| | |
| • | Redesigned the football rigging system based on anatomical proportions that used the studio custom quaternion node and was implemented on all football titles going forward. |
| | | |
| --- | --- | --- |
| 2K SPORTS (TAKE 2 INTERACTIVE) | CHARACTER TECHNICAL DIRECTOR | 2006 |
| | | | |
| --- | --- | --- | --- |
| | | | |
| • | "COLLEGE HOOPS 2K7" | | (shoulder deformation tweaking. cheerleader character technical construction) |
| | | | |
| • | "COLLEGE HOOPS 2K8" | | (shoulder deformation tweaking. cheerleader character technical construction) |
| | | | |
| • | "NBA 2K8" | | (character technical construction research and development- tested on data of Shaquille O'Neal) |
| | | | |
| | | |
| --- | --- | --- |
| DREAMWORKS SKG OUTREACH PROGRAM | PARTICIPANT VIA ACCAD AT THE OHIO STATE UNIVERSITY | 2005 |
| | | |
| --- | --- | --- |
| BRAVE NEW PICTURES (THE DISCOVERY CHANNEL) | CHARACTER TECHNICAL DIRECTOR/ ANIMATOR/ COMPOSITOR | 2003-2005 |
| | | | |
| --- | --- | --- | --- |
| | | | |
| • | "THE MYSTERY DINOSAUR" | | (rigging, animating, and compositing of photoreal dinosaurs for national televised "Walking With Dinosaurs Piece.") |
| | | | |
GENSLER

(THE ARCHITECTURE FIRM RANKED #1 WORLDWIDE)

INTERIOR ARCHITECT

1999-2001
| | | | |
| --- | --- | --- | --- |
| | | | |
| • | ADIDAS | | (store auditing) |
| | | | |
| • | VOLKSWAGEN | | (design and construction documentation) |
| | | | |
| • | LINCOLN MERCURY | | (design development) |
| | | | |
| • | GTE | | (design and construction documentation) |
| | | | |
| • | SALOMON SMITH BARNEY | | (design and construction documentation) |
| | | | |
| | |
| --- | --- |
| • | Key Achievement: Salary increased during employment. |
| | |
| • | Recommended to graduate school at ACCAD at The Ohio State University by a partner in the firm. |
| | |
| • | Gave studio presentation as apart of firm training on Industrial Design, Retail, and Brand. |
| | |
| • | Due to proven illustration ability, flown between Atlanta and Charlotte studios to handle marker rendering. |
| | |
| • | Created technical design and construction documentation of both interior and landscape architecture for Fortune 100 clientele. |
NBBJ

(THE ARCHITECTURE FIRM RANKED #2 WORLDWIDE)

POST GRADUATE INTERN

1998-1999
| | | | |
| --- | --- | --- | --- |
| | | | |
| • | THE REPUBLIC OF CHINA (THE BEIJING HOTEL) | | (material specification and drafting) |
| | | | |



| | |
| --- | --- |
| | Maya (Master Level of experience), Motion Builder, MEL, Python, Photoshop, ZENO (ILM's software), After Effects, Final Cut, VRML, Pixar's Renderman, Slim, HTML, C++, HIK customization and automation for Motion Capture |

| | |
| --- | --- |
| • | BSID: Bachelor of Science Industrial Design at The Ohio State University: 1998 - Senior Thesis Client: NIKE - Product Invention and CEO Pitch: REEBOK |
| | |
| • | MA: Masters of Arts at the Advanced Computing Center for the Arts and Design (ACCAD) at The Ohio State University: 2011 |

| | |
| --- | --- |
| • | Undergraduate Industrial Design Department Chairperson's Recipient Scholarship for being The Ohio State Design Student Body President |
| | |
| • | Initiated as a member of Sigma Alpha Epsilon Fraternity |
| | |
| • | Selected to be included in several "Who's Who" annual books showcasing top talent in the United States of America |

COFOUNDED AND CEO'D A LLC THAT HAS BEEN FEATURED IN THREE WORLDWIDE MAGAZINES:

COVER STORY

| | |
| --- | --- |
| • | 3D ARTIST MAGAZINE ISSUE 10: "Brent Zorich Worldwide Industry Insider at Lucasfilm" |
| | |
| • | 3D ARTIST MAGAZINE ISSUE 68: "Worldwide Industry Product Review for BZP PRO": Software Disc Included in Magazine |
| | |
| • | 3D ARTIST MAGAZINE ISSUE 76: "Cover Story of Worldwide Magazine for BZP PRO": Software Disc Included in Magazine |

COFOUNDED AND CEO'D A LLC THAT HAS
LECTURED AT OVER FORTY UNIVERSITIES:

THE TOPIC WAS CHARACTER TECHNICAL CONSTRUCTION

| | |
| --- | --- |
| | SCHOOLS LECTURED INCLUDE USC, SAN JOSE STATE, SHERIDAN, NEW MEXICO STATE UNIVERSITY, DEPAUL, UNC CHAPEL HILL AND CCAD |

COFOUNDED AND CEO'D A LLC THAT HAD BOOTH REPRESENTATION AT THE TWO BIGGEST CONFERENCES IN ENTERTAINMENT:

SIGGRAPH '13 - GDC '14
WORK
A SAMPLING OF ACCOLADES AND CONTENT ILLUSTRATED AND ANIMATED ON BOTH THE DEMO REEL AND PORTFOLIO
| | | | | | |
| --- | --- | --- | --- | --- | --- |
| BOBA FETT | MADDEN NFL | NBA 2K | FILM GAME CONVERGENCE | HARRY POTTER | OBI-WAN COLOR CORRECTION |
| | | | | | |
| --- | --- | --- | --- | --- | --- |
| OPTIMUS PRIME DAILIES | TIGER WOODS PGA PROTOTYPING | NCAA FOOTBALL | MY SOFTWARE ON MAG DISC | WORLDWIDE COVER FEATURE | TWO PAGE FEATURE |
| | | | | | |
| --- | --- | --- | --- | --- | --- |
| COLLEGE HOOPS 2K | NFL TOUR | JABBA THE HUTT | ULTIMATE EVIL | VOLKSWAGEN | NIKE |
3 ACQUISITION ATTEMPTS
WITH 1 OF THE BUYERS
BEING WORTH OVER 120 BILLION DOLLARS
- CEO -


BACHELOR OF SCIENCE
INDUSTRIAL DESIGN
PIN NUMBER #236237

LARGEST NATIONAL

FRATERNITY
| | | |
| --- | --- | --- |
| NCAA FOOTBALL CHEERLEADER RIGGING | DEVASTATOR DAILIES | CAD BANE COLOR CORRECTION AND COMPOSITING |
EXECUTIVE TRAINING

AT

"ENGAGED LEADERSHIP LLC"

BEST PRACTICES

STEERING COMMITTEE

(1 OF 10 MEMBERS)

INDUSTRIAL LIGHT AND MAGIC

RESEARCH & DEVELOPMENT

(WEEKLY ATTENDEE)

SKYWALKER RANCH

RESEARCH & DEVELOPMENT

BI-MONTHLY GLOBAL

RIGGING R & D

BETWEEN EAC, LONDON,

& ORLANDO

MASTERS OF ART
(TECHNICAL ANIMATION)
INDUSTRIAL DESIGN THESIS: NIKE

MASTERS THESIS: AUTORIGGING A DINOSAUR IN PYTHON

LLC OWNER OF A BOOTH

AT THE CONFERENCE

LLC OWNER OF A BOOTH

AT THE CONFERENCE
ENGAGEMENT, MENTORSHIP, RESOURCE CENTER

- CEO -

LLC MENTORSHIP RECIPIENT

- CEO -

UNIVERSITY PENETRATION > FACEBOOK PRE "SERIES A" INVESTMENT

(250 UNIVERSITIES ON 6 CONTINENTS)

- CEO -

1989-1993

SCHOLAR ATHLETE

20 WEEK UNIVERSITY OUTREACH PROGRAM VIA ACCAD @OSU

TRAINED BY DREAMWORKS SUPERVISORS IN MODELING, RIGGING, LIGHTING, & COMPOSITING TECHNIQUES
| | | |
| --- | --- | --- |
| LUCASFILM BUSINESS CARD | ELECTRONIC ARTS BUSINESS CARD | GENSLER BUSINESS CARD: FIRM RANKED #1 IN WORLD |
| | | |
| --- | --- | --- |
| LUCASFILM OFFER LETTER CONFIRMING SENIOR STAFF | 2K OFFER SHEET | PERSONAL CONSULTING CARD |
| | | | |
| --- | --- | --- | --- |
| KEY RIGGED CHARACTER: BOBA FETT | | | |
| | | | |
| --- | --- | --- | --- |
| KEY RIGGED CHARACTER: JABBA THE HUTT | | | |
| | | | |
| --- | --- | --- | --- |
| KEY RIGGED CHARACTERS: MADDEN NFL | | | |
| | |
| --- | --- |
| | |
| | |
| | |
| | |
| | |
| | |
| | |
| | MOTION CAPTURE RIG FOR VIDEO GAME EXPORT |

| | |
| --- | --- |
| | |
| | |
| | |
| | |
| | |
| | |
| | |
| | KEYFRAMING RIG FOR VIDEO GAME EXPORT |
FBX OPTIMIZER TECHNOLOGY WORKFLOW: ILM LEVEL CONTROL RIG ==> MODULAR ==> ANIMATION OR MOTION CAPTURE ==> OPTIMIZED RIG FOR IN GAME USE (FBX)
| | | | |
| --- | --- | --- | --- |
| WORLD SPACE POSER TECHNOLOGY FOR ZBRUSH EXPORT | | | |
INITIAL BIND POSES WITH DIFFERENT ORIENTATIONS AND SCALES- ONCE YOU PUSH BUTTON: GENERATE IDENTICAL RUN POSES
GENERATE IDENTICAL RELAX POSES
| | | |
| --- | --- | --- |
| | | |
| | | |
| | | |
| | | |
| | | |
| | | |
| BUCKBEAK CASE STUDY | THESTRAL CASE STUDY | DOC OCK CASE STUDY |
MODULAR RIGGING SYSTEM CASE STUDY: 240 HOURS OF RIGGING MANUAL LABOR COMPLETED IN 15 MINUTES WITH TECHNOLOGY I SINGLEHANDEDLY ENGINEERED
ENTERTAINMENT BOOTHS
COFOUNDED A STARTUP WITH BOOTHS AT BOTH SIGGRAPH AND THE GAME DEVELOPERS CONFERENCE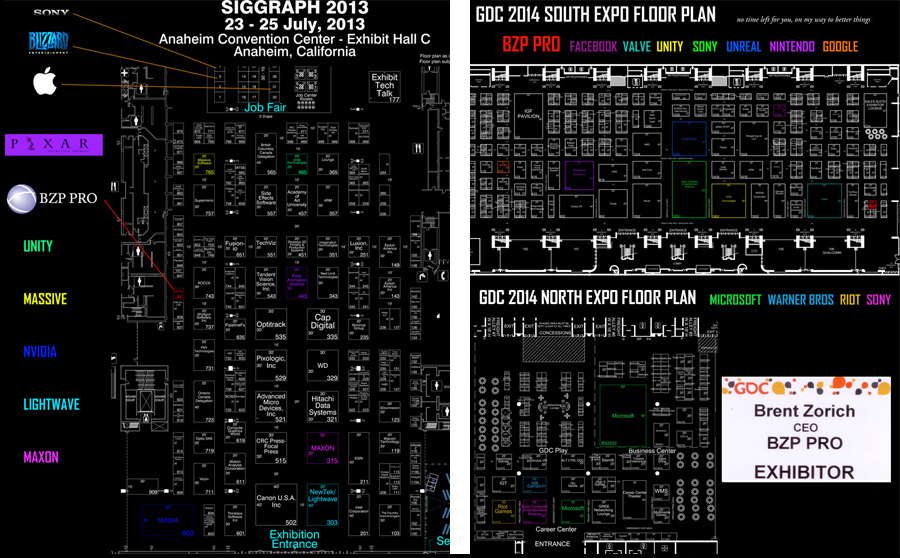 KEY INDUSTRY RECOMMENDATION
MY GLOBALLY LICENSED RIGGING TECHNOLOGY
THE BZP PRO SMART SKINNER SOFTWARE
SMART SKINNER TECHNICAL CONTROL RIG: 80 HOURS OF LABOR IN 20 SECONDS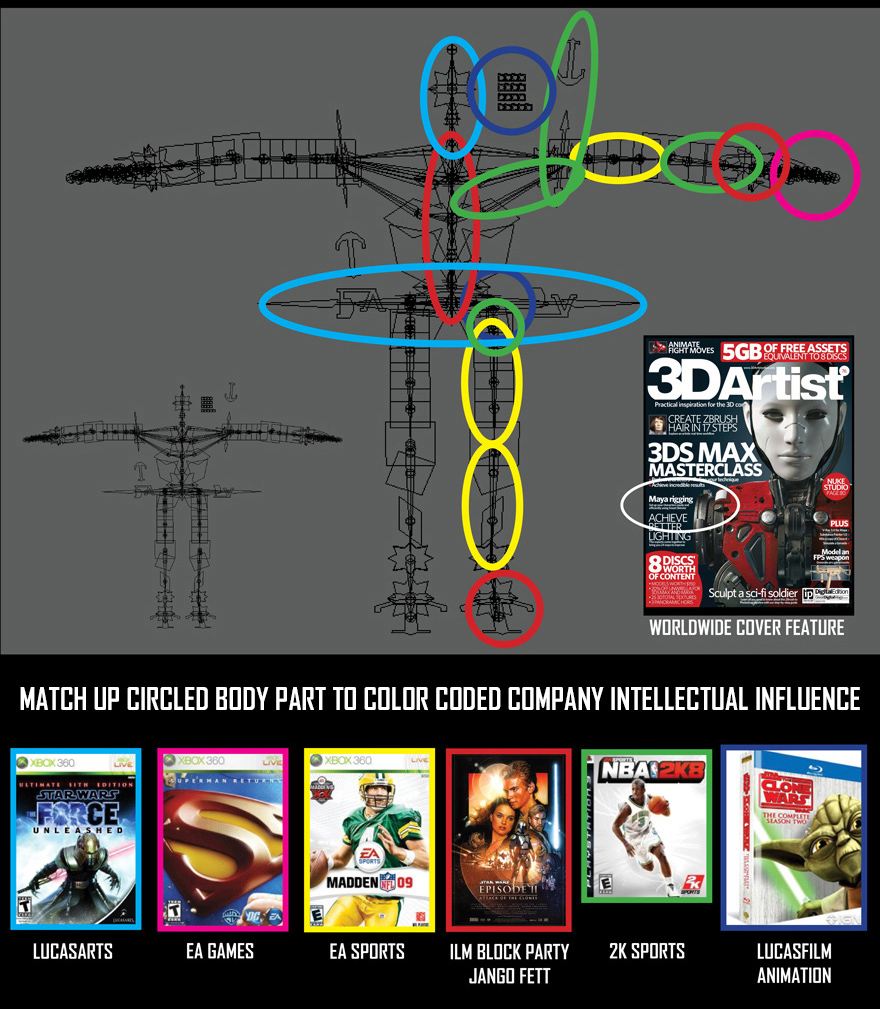 RIGGING SOFTWARE INFLUENCES
SPECIFIC CHARACTER TECHNICAL DIRECTION THAT INFLUENCED SMART SKINNER DESIGN

RIGGING SOFTWARE WORKFLOW
WORLDWIDE PUBLISHED SMART SKINNER TECHNICAL DIRECTION PROCESS I ENGINEERED = 12K LINES OF CODE
CONTROL RIG AUTOMATED SPECIFICATIONS
AUTOMATED BZP PRO CONTROL RIG FEATURES ON "TEST" MODELS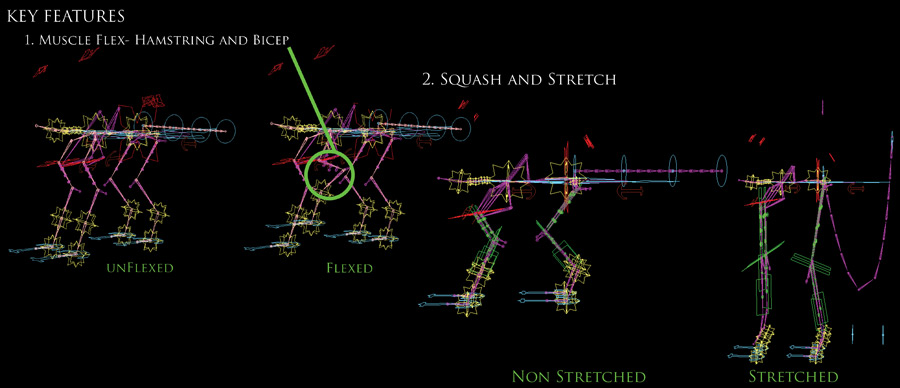 MARKETING OF TECHNOLOGY IN MY ALUM FORUMS
INITIAL STRATEGY TO REACH A MASS AMOUNT OF PEOPLE QUICKLY FOR FIRST ITERATION OF PRODUCT
Lucasfilm Alumni Association

Lucasfilm Animation Alumni Association

EA Alumni Association: The Largest Video Game Publisher Worldwide

ILM: The most prestigious alumni association in entertainment

Gensler Alumni Association: The Design Firm Ranked # 1 in the world
MARKETING: GOOGLE ANALYTICS OF BRENTZORICH.COM
• THIS SITE IS USED AS REFERENCE FOR PROFESSIONALS AND STUDENTS WORLDWIDE •
• THE FOLLOWING IMAGE IS A SEGMENT OF GOOGLE ANALYTICS ON THIS SITE •
• AS SHOWN: 32 CITIES IN 12 COUNTRIES VIEWED THIS SITE IN 1 WEEK (DEC 10 - DEC 17 2017) •
RIGGING PRESENTATIONS
PRESENTATION VIDEOS SHOWN TO FORTUNE 500 COMPANIES FOR ACQUISITION ILLUSTRATING THE RIGGING PROCESS
FULL LENGTH RIGGING VIDEO CAPTURE
RIGGING VIDEO CAPTURE TO CLIENT WHO PURCHASED LICENSES AFTERWARD
QUAD ENGINEERING TECHNOLOGY
FEATURED IN WORLDWIDE MAGAZINE
RIGGING VIDEO CAPTURE OF QUADRUPED (80 HOURS OF WORK COMPLETED IN 10 MINUTES)
ENGINEERED MODULAR RIGGING TECHNOLOGY
90 HOURS OF LABOR COMPLETED IN 5 MINUTES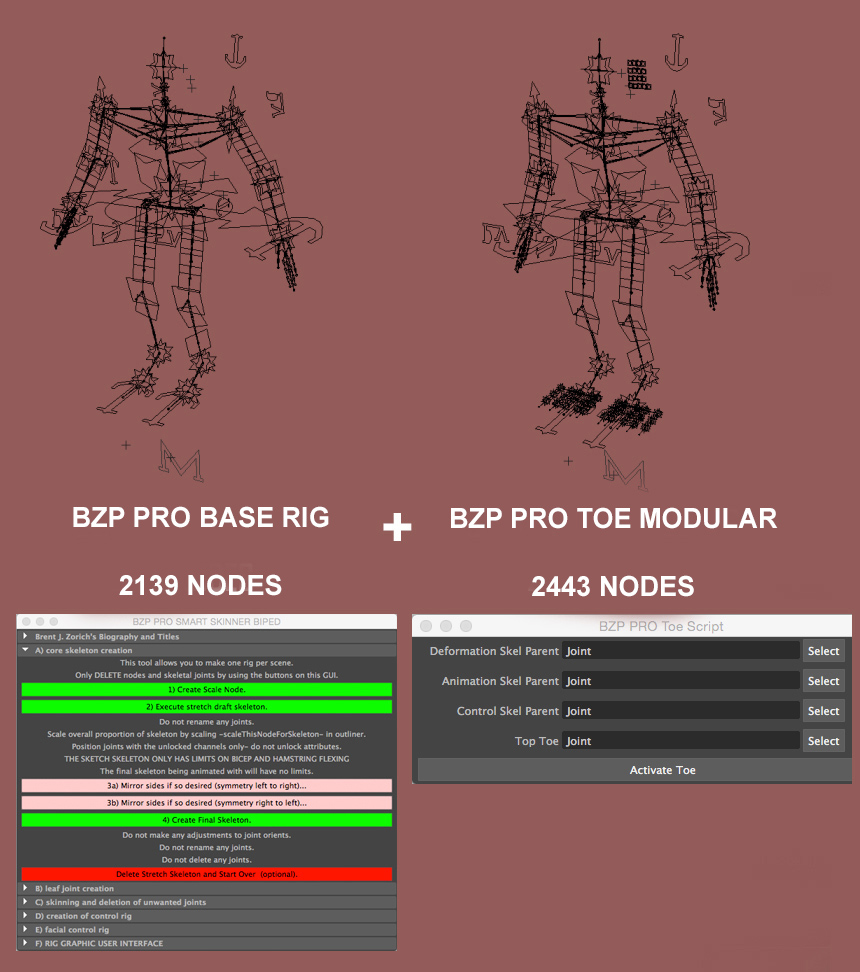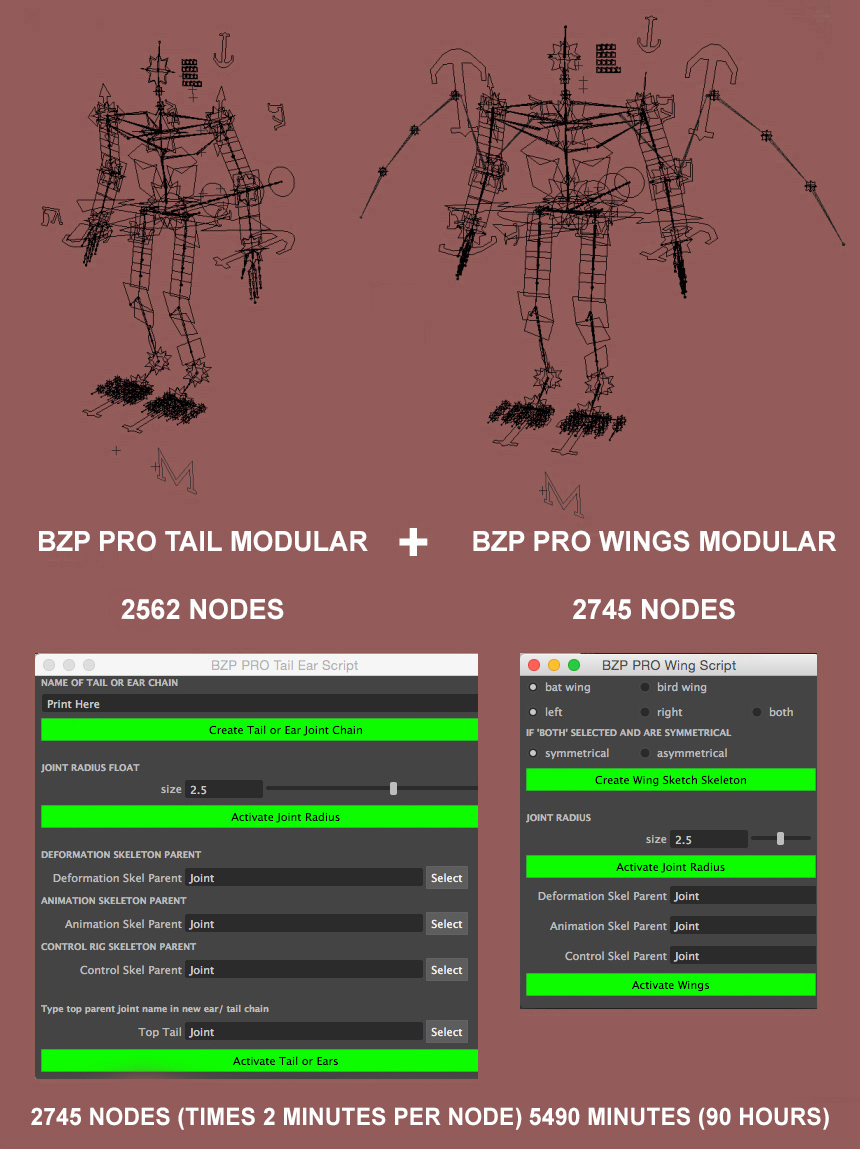 MODULAR RIGGING VIDEOS
VIDEOS ILLUSTRATING 90 HOURS OF LABOR COMPLETED IN 5 MINUTES
ADDITIONAL ENGINEERING: MEL AND PYTHON TOOLS
BLENDSHAPE MIRROR TOOL
TOOL THAT REDUCES BLENDSHAPE CREATION FOR CHARACTERS BY 50%
PREVIZ ANIMATIC TOOL (ENGINEERING)
GENERATE AN ENTIRE ANIMATIC LEVEL CITY IN SECONDS WHERE NO TWO BUILDINGS ARE THE SAME
MY UNIVERSITY OUTREACH
TECHNOLOGY I ENGINEERED LICENSED TO 250 UNIVERSITIES WORLDWIDE DUE TO PARTNERSHIP PROGRAMS
BZP PRO SMART SKINNER RIGGING SOFTWARE I AUTHORED BEING USED IN THE COLLEGIATE CLASSROOM AT DEPAUL UNIVERSITY.

NOTE: DUE TO SOFTWARE'S "EASE OF USE", SOPHOMORES IN COLLEGE WITH LITTLE TRAINING ARE ABLE TO TECHNICALLY CONSTRUCT CHARACTERS AT THE LEVEL OF INDUSTRIAL LIGHT AND MAGIC AS SEEN IN THESE PHOTOS.

NOTE: FACEBOOK LLC, CEO'D BY MARK ZUCKERBERG, WAS AT APPROXIMATELY (FROM WHAT WAS REPORTED) 85 SCHOOLS WHEN THEY RECEIVED A "SERIES A" INVESTMENT. BZP PRO, THROUGH OUR PARTNERSHIP STRATEGY, WAS AT 250 SCHOOLS, HOWEVER, WE DID NOT PURSUE A MAJOR INVESTMENT GIVING UP EQUITY DUE TO THE MULTIPLE FORTUNE 100'S ACQUISITION INTEREST.
UNIVERSITY LECTURING
I HAVE LECTURED AT OVER 40 UNIVERSITIES ON THE TOPIC OF CHARACTER TECHNICAL CONSTRUCTION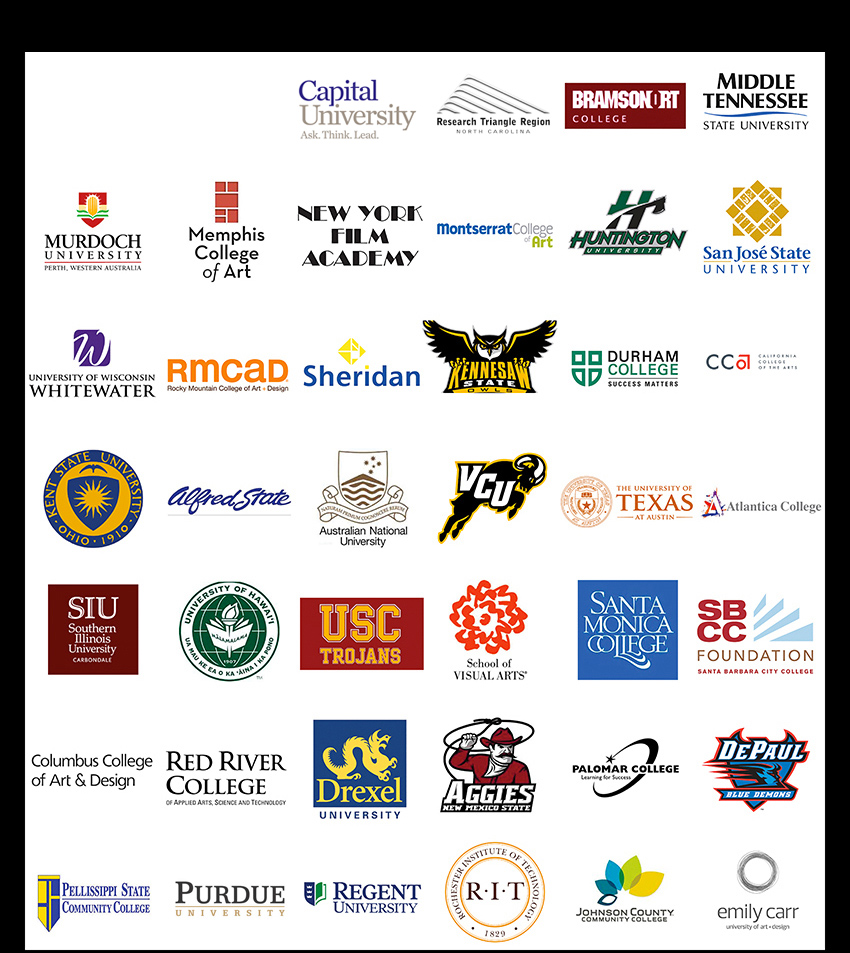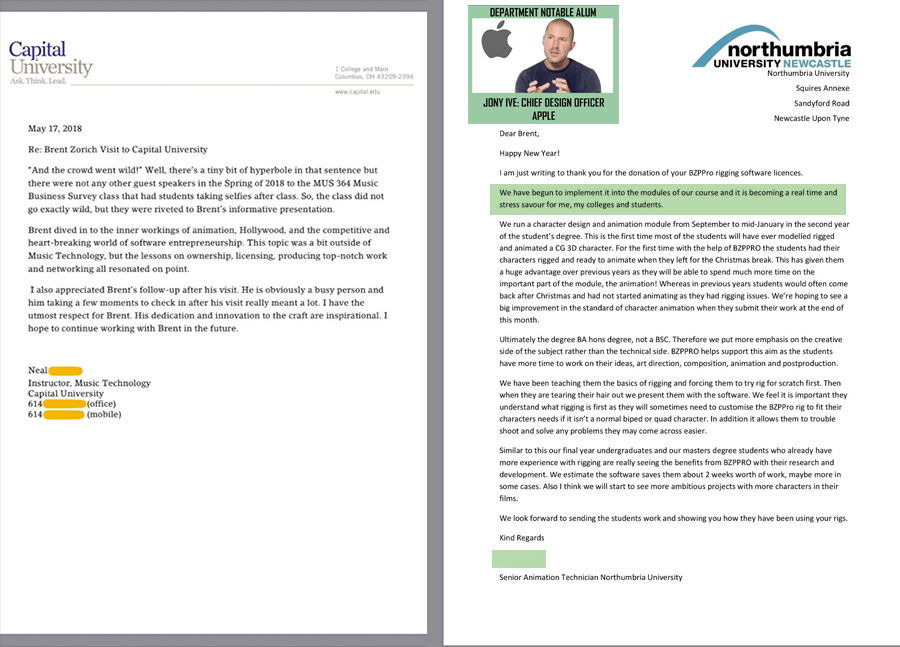 UNIVERSITY WEBINAR
25 MINUTE UNIVERSITY WEBINAR WITH "Q AND A" AFTERWARD: EMAIL ABOUT PRICES
ARCHITECTURE
ARCHITECTURAL WORK FROM WORKING AT THE DESIGN FIRM RANKED #1 IN THE WORLD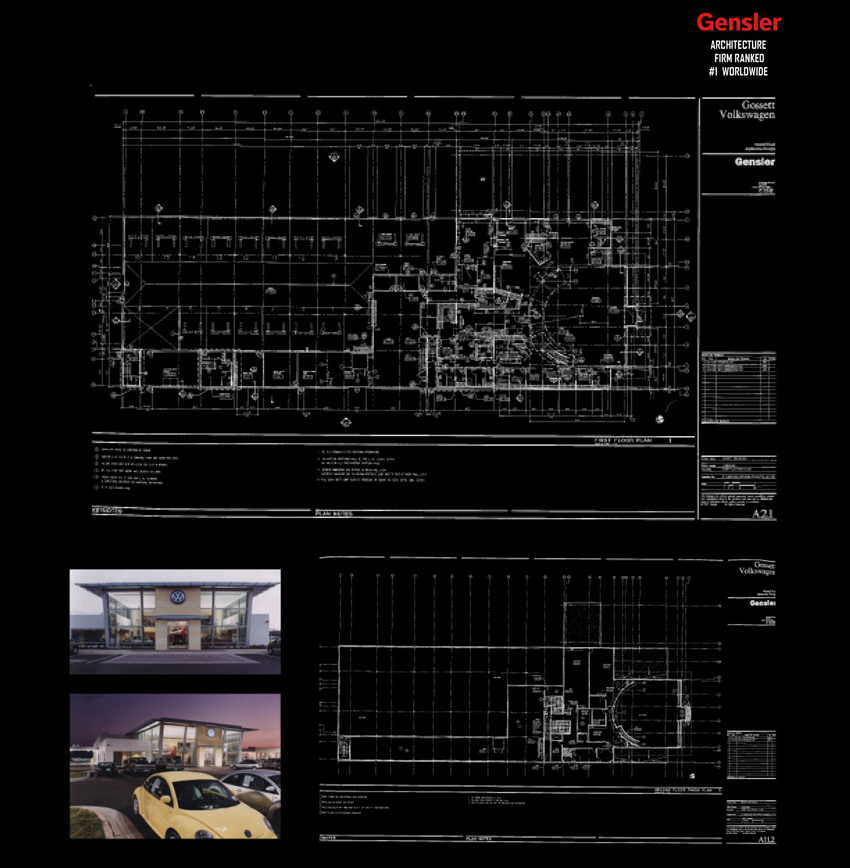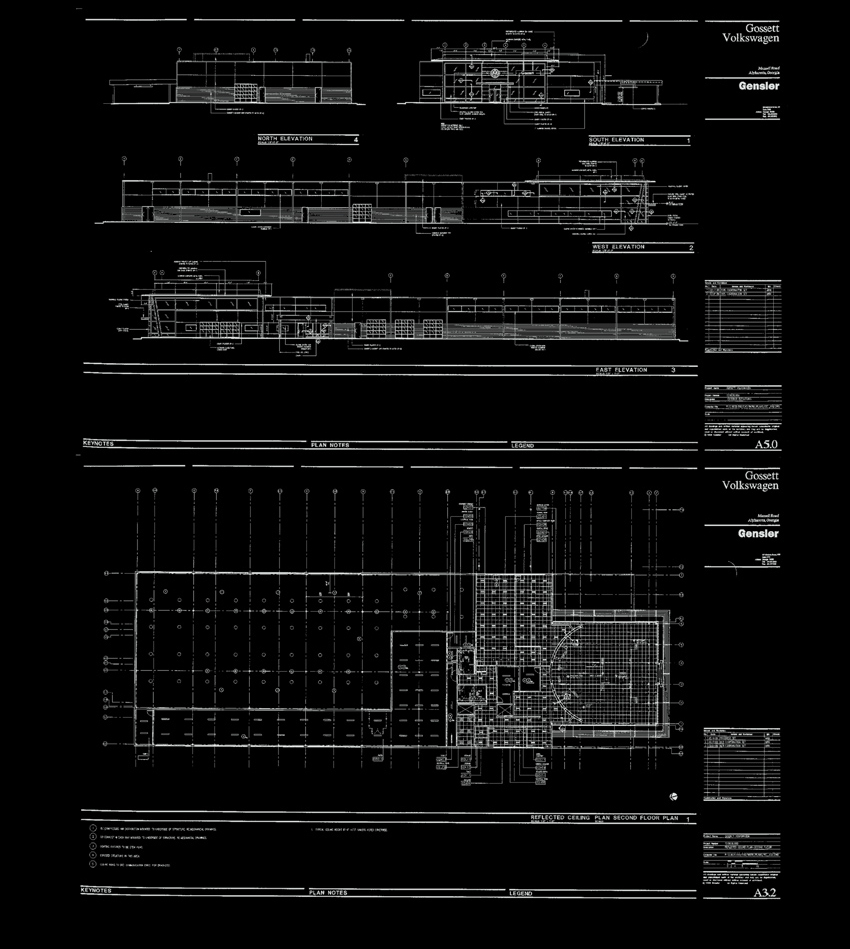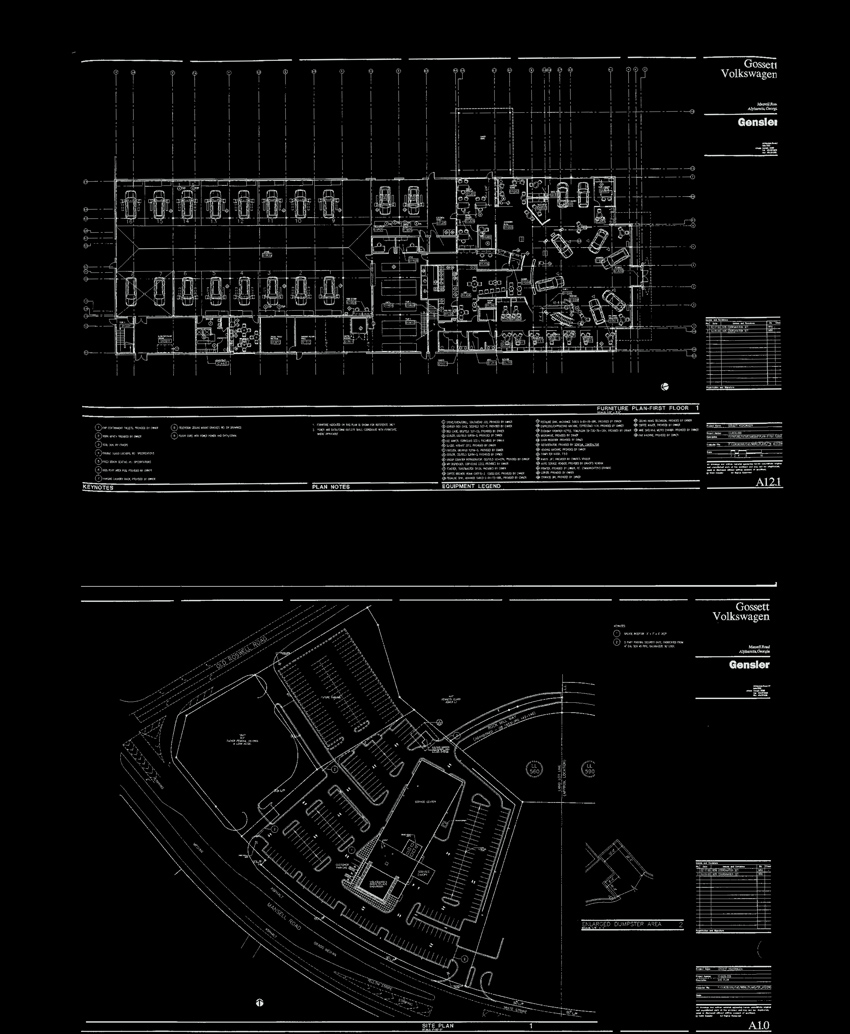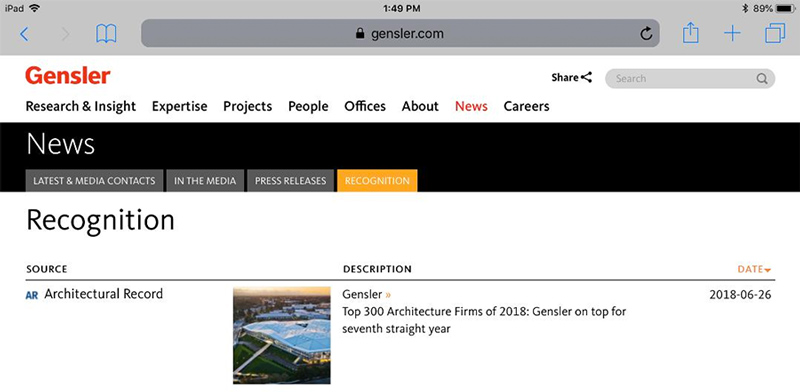 NOTE: GENSLER IS THE ARCHITECT OF SONY PICTURES, LUCASFILM, APPLE, PIXAR, FACEBOOK, DREAMWORKS SKG, AND ELECTRONIC ARTS
POST GRADUATE INTERN ARCHITECTURAL WORK FROM WORKING AT THE DESIGN FIRM RANKED #2 IN THE WORLD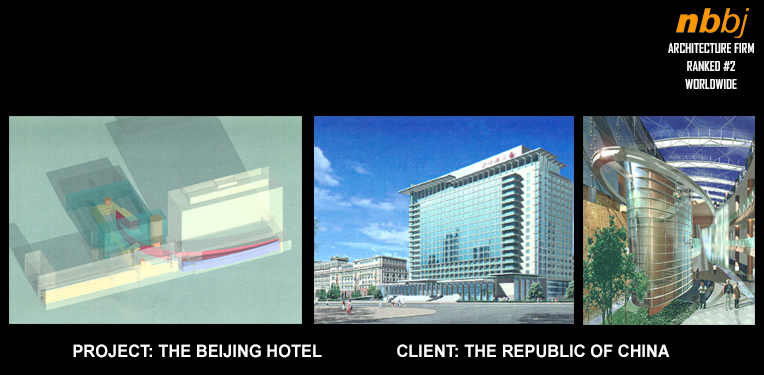 NOTE: NBBJ IS THE ARCHITECT OF AMAZON CORPORATE HEADQUARTERS AND THE BILL AND MELINDA GATES FOUNDATION
LUCASFILM BEST PRACTICES REVIEW COMMITTEE
LUCASARTS, LUCASFILM ANIMATION, AND INDUSTRIAL LIGHT & MAGIC
I was selected by the Director of Animation Technology, former Chief Technology Officer of Peter Jackson's Weta Digital, to set rigging, modeling topology, and rendering standards globally for Lucasfilm. This committee met every three weeks.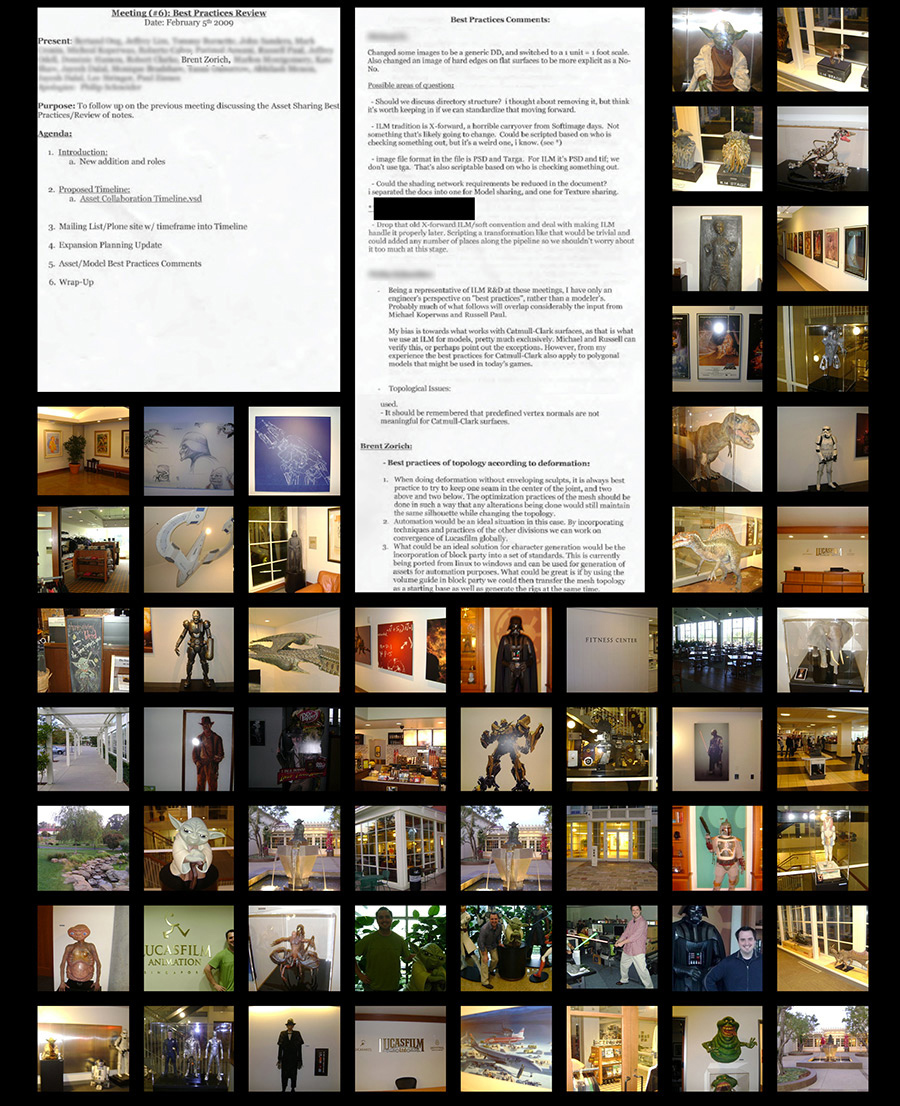 MY FILM GAME CONVERGENCE WORK SHOWN
TO GEORGE LUCAS AT LUCASFILM SINGAPORE
WHAT IS FILM GAME CONVERGENCE?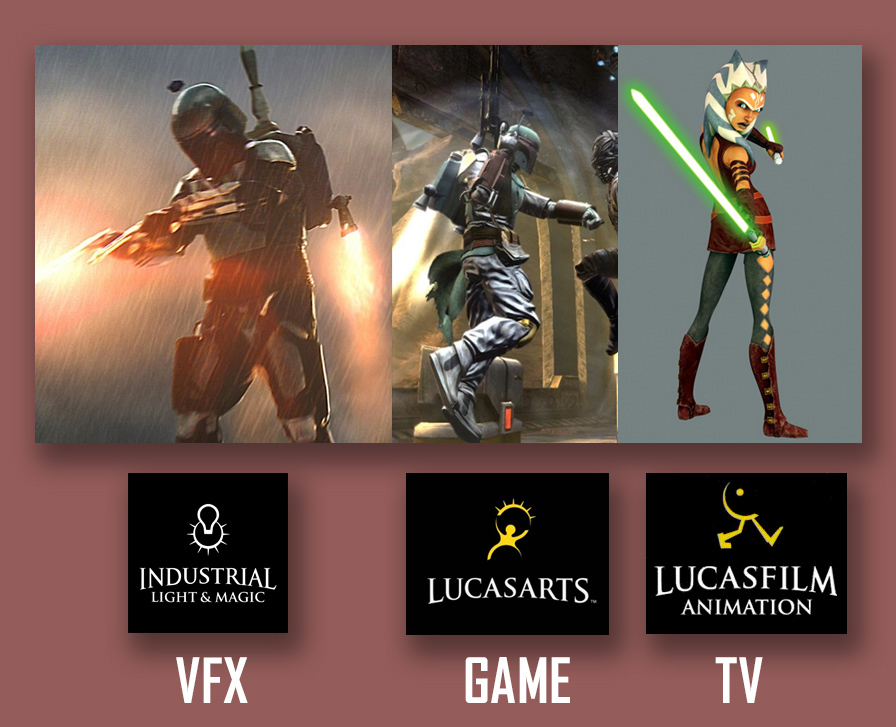 RESEARCH AND DEVELOPMENT INTO SEEING WHAT COMMON ENGINEERING TECHNICAL ASPECTS OF CHARACTERS FROM ALL THREE DIVISIONS CAN BE USED TO BUILD A SUPER ASSET WHICH WILL WORK IN FILM, GAME, AND TELEVISION THEREBY SAVING MONEY.
| | |
| --- | --- |
| | THE VERSION THAT I CREATED WAS AHSOKA FOR THE XBOX 360. THE SIDE BY SIDE COMPARISON THAT INCORPORATED THE RIG OF JANGO FETT FROM ACADEMY AWARD NOMINATED "STAR WARS EPISODE II: ATTACK OF THE CLONES" WAS SHOWN TO GEORGE LUCAS AT LUCASFILM SINGAPORE. |
THE SKYWALKER RANCH
RIGGING RESEARCH AND DEVELOPMENT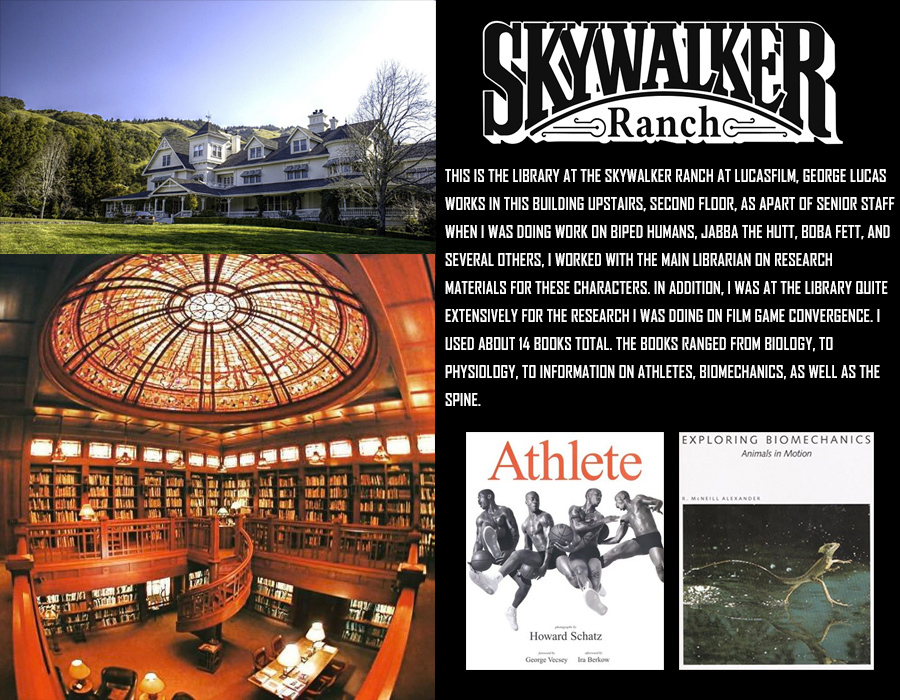 LUCASFILM EXECUTIVE TRAINING
EXECUTIVE TRAINING AT LUCASFILM THROUGH "ENGAGED LEADERSHIP"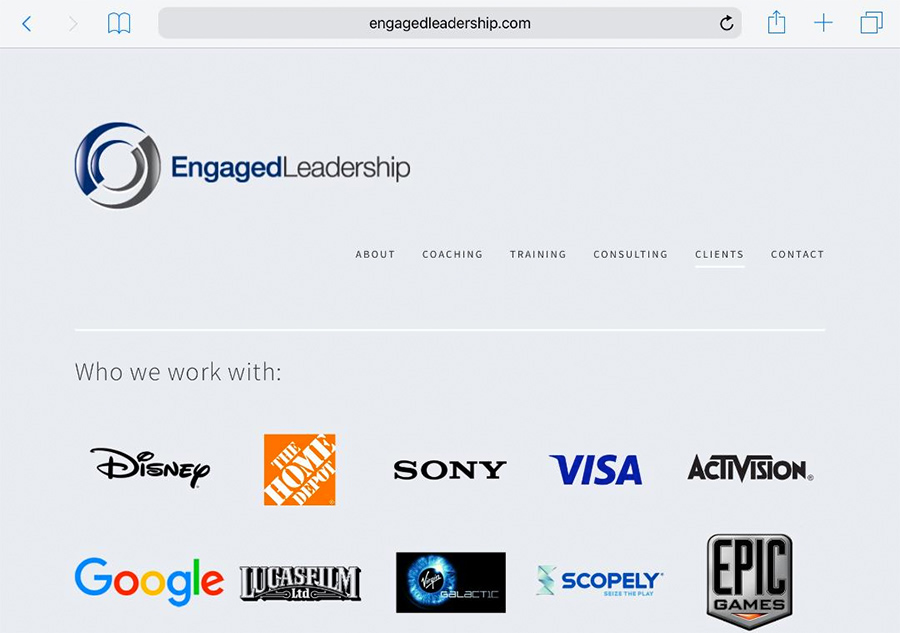 MEDIA • BIOGRAPHY • RATES • FUTURE VENTURES
FEATURED IN THREE WORLDWIDE MAGAZINES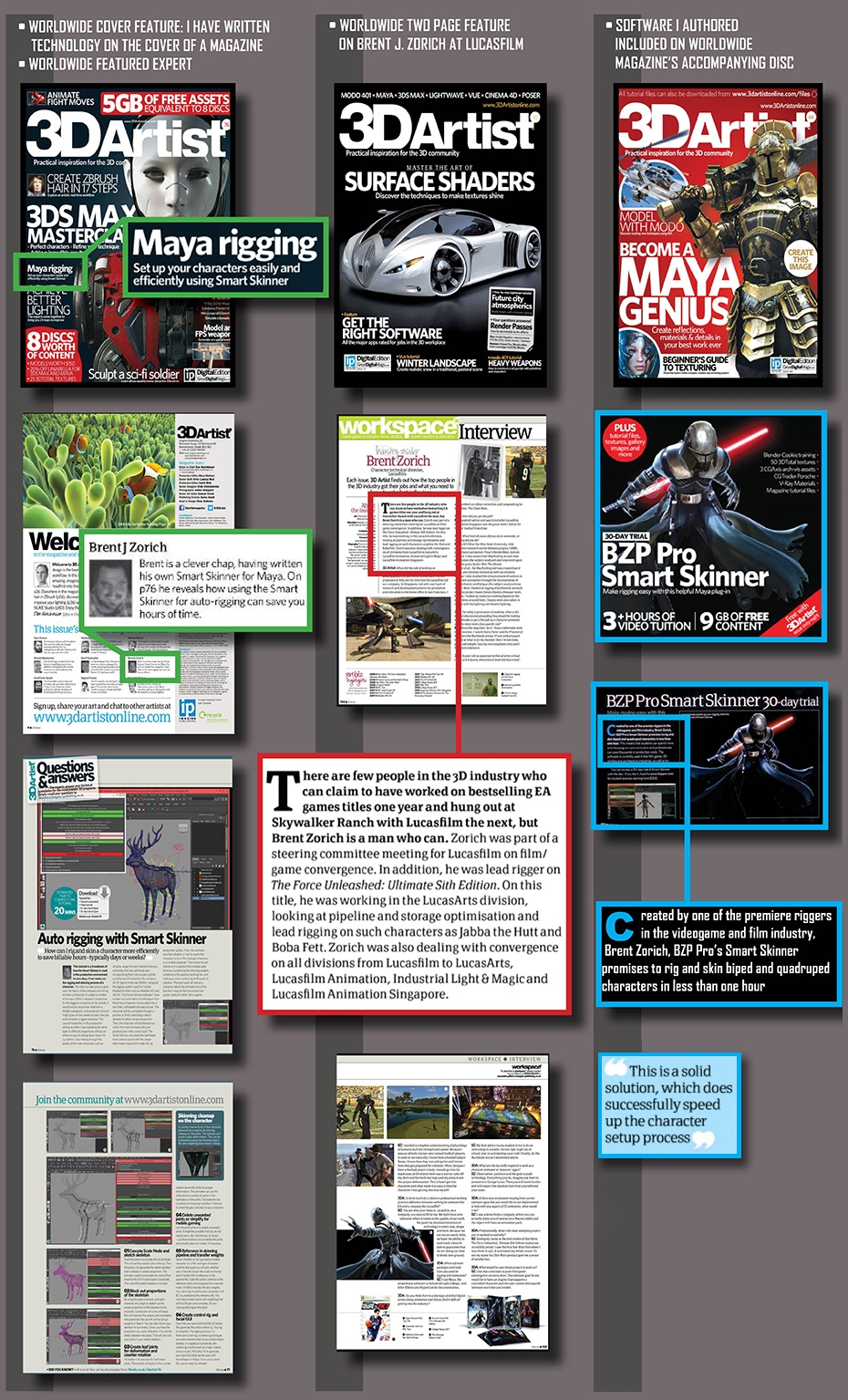 BIOGRAPHY
Born on December 6th, 1974, after Brent J. Zorich graduated St. Charles Preparatory High School in 1993, he went into the industrial design department, ranked in the top five nationally, at The Ohio State University, was a member of Sigma Alpha Epsilon fraternity, and graduated as the undergraduate design school student body president with a thesis project rebranding Nike retail. In undergrad, Brent worked in store sales and visual merchandising for Tommy Hilfiger. In 1997, as a young entrepreneur, Brent mocked up a prototype industrial design concept of a Reebok Golf Sandal incorporating the brand of Greg "The Shark" Norman, and presented the concept to the office of the CEO of Reebok, Paul Fireman, for production. While a student in the design department, Brent had a summer design internship doing illustration work for a nationally ranked luxury SUV design facility named Custom Coach in Columbus, Ohio. There he worked on transportation design for their client, John McConnell, owner of the NHL Columbus Blue Jackets (note: other clients of Custom Coach included John Madden's "The Madden Cruiser"; Deion Sanders; President George H. Bush; and Minister Louis Farrakhan- The Leader of the "Nation of Islam"- who Brent met in person while on site). Afterwards, Brent completed an internship doing corporate interior space design at Continental Office Furniture (Herman Miller) in Columbus, Ohio. Once graduated from The Ohio State University, Brent worked at the architectural firm ranked number 2 in the world, NBBJ, as a post graduate architectural intern with the client being the "Republic of China". He was fortunate enough to be in several "crit" sessions while on The Beijing Hotel for The Republic of China with the Chairman of Global NBBJ, Friedl Bohm. Brent then moved to Atlanta, Georgia, to work for Gensler, the architectural firm ranked number 1 in the world as an interior architect, focusing on retail design for Gensler Fortune 500 clientele. These projects included both design documentation and construction documentation for one of Gensler's premiere clients: Volkswagen. Brent was lucky enough while working in the studio to attend a firm practices session and meet and greet with M. Arthur Gensler, considered by many to be the most powerful architect on the planet. The key lesson he learned from Mr. Gensler was to be humble in business dealings. Arrogance is the quickest way to lose a client.

He left Atlanta and went back to Ohio State's ACCAD program, where computer graphics were invented in the 1960s by Professor Emeritus Charles Csuri, to complete a masters in computer graphics/ technical direction. Note: key alum of this program had made the liquid alloy T-1000 in "Terminator 2: Judgement Day" starring Arnold Schwarzenegger; the velociraptors in the original 1993 "Jurassic Park" directed by Steven Spielberg; the founder of FOX Blue Sky Studios who created "Ice Age", "Horton Hears a Who", and "The Peanuts Movie"; and the Chief Technology Officer of PIXAR Animation Studios. Of the 50,000 plus students at The Ohio State University, only approximately ten to fifteen students had security access to this ACCAD graduate program building. Graduate admittance into this program is determined by portfolio, and professional and academic achievement. (Miscellaneous Link)

During Brent's tenure at ACCAD, the facility received a research grant through Brave New Pictures to develop a nationally televised one hour documentary on a newly discovered nano tyrannous dinosaur in Hell Creek, Montana. This one hour documentary, entitled "The Mystery Dinosaur", aired prime time on both The Discovery Channel and The Science Channel. Brent was key in both modeling and rigging on this feature. As apart of this grant, ACCAD was in full collaboration with The Burpee Museum in Rockford, Illinois, who were having weekly discussions with this ACCAD research group on physiology, anatomy, and biomechanics. Paleontologists from this museum had worked with Dr. Robert Bakker who was Steven Spielberg's paleontologist consultant on Jurassic Park. ACCAD alum of this project went on to work at studios such as PIXAR, Walt Disney Feature Animation, EA Sports, Sony Pictures Imageworks, Dreamworks Animation, and Activision; with Brent ending up at Lucasfilm. The ACCAD producer on this feature was the former department head of computer animation at The Ringling College of Art and Design. Note, Brent's graduate thesis was entitled "Rigging a Prehistoric Animal" where he automated the rigging process in "PYTHON."

Finally in graduate school, he was in a DreamWorks SKG Outreach program being trained by Dreamworks supervisors in animation; and was also fortunate enough to be in a lecture session with Jeffrey Katzenberg. During the lecture, Mr. Katzenberg was asked what the most key role was in the production pipeline; his response was "the rigger." Brent altered his CGI focus from modeling to rigging upon hearing that. This outreach program duration was 20 weeks, with supervisors in the industry who were currently working at DreamWorks Animation bringing such previous film experience to the ACCAD building's students as "Spider-Man 2", "Finding Nemo", "Shrek", "Shark Tale", and "Madagascar". Brent was also asked to give a lecture, while as a student, to the College of the Arts at Ohio State student body at the Wexner Center for the Arts. There were a total of seven guest lecture supervisors from the program that went into extensive CGI techniques with each of the students on an individual basis. This gave Brent access to a professional pipeline in early development in his computer animation career that is still applicable to the types of work he is doing today. In these sessions, one of the people that he shadowed was the DreamWorks Animation SKG Rigging Supervisor that went over advanced rigging techniques, and first introduced Brent into the power of programming and scripting for automation. This particular supervisor, was the lead on Finding Nemo from PIXAR and who first taught Brent about "proxy rigging."

       Afterwards, Brent went on to work in San Francisco, California, on Take 2 Interactive's "NBA 2K", working with the data of Shaquille O'Neal (TTWO market cap September '18: 15.2 billion) (note: they are also the makers of the top selling IP on the planet, "Grand Theft Auto"); and then on to Orlando, Florida, for EA SPORTS, where he worked on "Superman Returns", "Tiger Woods PGA Tour", and as a rigging technical director lead on "Madden NFL" (which is the top grossing video game in North America) (EA market cap September '18: 34.8 billion). While on Madden NFL, Brent was key in breaking new ground in the character setup aspect of the digital football players by working with the Central Football leads in changing the player bodies to be anatomically correct. Previously, the digital players in Madden NFL and NCAA Football had elongated arms to exaggerate a more Disney style art direction. Brent played a key role in converting the players of the top selling title in North America to bio mechanical accuracy. Lastly on Madden NFL, Brent was key in adding 15 to 20 additional leaf joints to the animation rig to add hyper realism in regards to bicep and hamstring flexing. At EA SPORTS, Brent was in bi-monthly global meetings with EA VANCOUVER, EA ORLANDO, and EA LONDON, analyzing and recommending improvement on rigging assets of characters for ELECTRONIC ARTS top titles including "FIFA", "NHL", "NBA Live", "Facebreaker", and "EA Harry Potter." In these meetings, best practices with the ELECTRONIC ARTS BODYSHOP, global technology, global work flow, and global tools were explored.

       Brent left the United States and moved to Singapore to become senior/ executive trainee/ best practices review committee of Lucasfilm, working with the former Chief Technology Officer of Peter Jackson's Weta Digital in Wellington, New Zealand ("The Lord of the Rings"). There at Lucasfilm, he worked on "Star Wars" intellectual property (showing work directly to George Lucas), "Indiana Jones IP" for Steven Spielberg, was brought in to work on monthlies prep on "Harry Potter and the Half Blood Prince" (sequence includes Harry Potter and Professor Dumbledore), and dailies shot critiquing on "Transformers Revenge of the Fallen" at Industrial Light and Magic research and development meetings (shots include Devastator and Optimus Prime), while also frequenting the Skywalker Ranch for research in Marin County in San Francisco, California. The Best Practices Review Committee was a hand selected panel by the former Chief Technology Officer from Weta Digital consisting of approximately ten people. Brent had a strong vocal presence in these meetings where the goal of each was to set the digital standard in modeling, rigging, and rendering, for LucasArts, Lucasfilm Animation, and Industrial Light & Magic. While in Singapore, before being promoted and relocated to the home office in San Francisco, Brent was in a small research group of about six people focusing on film game convergence. In that group, the graphics researchers optimized an environment that was inhabited by Master Yoda from "Star Wars: The Clone Wars", as well as Anakin Skywalker's Jedi Apprentice, Ahsoka Tano, from that same series. Brent combined the underlying engineering rigging aspects of the young Jedi with Jango Fett from ILM's Oscar Nominated "Star Wars Episode 2: Attack of the Clones." The team used those assets to create a playable level in the Unreal Engine on the XBOX 360, which was shown to Mr. Lucas in Singapore. Before this film game convergence research began, Brent was doing additional exploration in the Autodesk Maya files of such Star Wars characters as General Grievous, Kit Fisto, Anakin Skywalker, Padme Amidala, Jar Jar Binks, and a few others. He was analyzing their character technical direction and looking for ways to improve the control set ups to build out universally within Lucasfilm. In San Francisco, executive training within Lucasfilm Corporate was administered to Brent by the consultancy Engaged Leadership LLC. Brent's initial goal was to become a creative studio executive at Lucasfilm. Worldwide published magazine, 3D ARTIST MAGAZINE, did a two page worldwide feature on Brent at Lucasfilm.

ARCHITECT M. ARTHUR GENSLER, JR., FAIA, FIIDA, RIBA: THE FOUNDER OF GENSLER (THE DESIGN FIRM RANKED #1 IN THE WORLD).

BRENT J. ZORICH MADE HIS GRADUATE SCHOOL DECISION TO GO TO THE OHIO STATE UNIVERSITY DUE TO ALUM OF THIS ACCAD PROGRAM MAKING THE LIQUID ALLOY T-1000 IN "TERMINATOR 2: JUDGEMENT DAY" BY JAMES CAMERON. NOTE: PIONEERS OF THIS PROGRAM HAD ALSO MADE THE VELOCIRAPTORS IN JURASSIC PARK FOR STEVEN SPIELBERG.

THIS IS THE T-REX THAT BRENT J. ZORICH MODELED AND RIGGED IN THE ACCAD PROGRAM FOR THE PRIMETIME AIRED "THE MYSTERY DINOSAUR" SPECIAL. AS A CREDIT TO BRENT'S ARTISTIC SKILL SET, THIS WAS ONLY THE THIRD DIGITAL MODEL THAT HE EVER CREATED. HE USED A RIGHT HANDED MOUSE TO SCULPT IT AND BRENT IS LEFT HANDED (HE USED HIS OPPOSITE HAND).

BRENT J. ZORICH PHOTOGRAPHED WITH THE ACCAD RESEARCH GROUP DURING THE DREAMWORKS OUTREACH PROGRAM AT OHIO STATE. SEEN IN THIS PHOTO IN COLOR ARE BOTH BRENT AS WELL AS JEFFREY KATZENBERG, WHO IS THE "K" IN DREAMWORKS SKG; WITH THE OTHER TWO BEING STEVEN SPIELBERG AND DAVID GEFFEN.

OTHER EARLY PIONEERING FILMS IN COMPUTER GRAPHICS ACCAD ALUMS HAVE BEEN INVOLVED WITH BEFORE 2002.

BRENT J. ZORICH AT LUCASFILM ANIMATION SINGAPORE.
BZP PRO MARKETING STRATEGY WORKING.

BRENT J. ZORICH'S BZP PRO BOOTH AT GDC.

Brent parted ways with California and Singapore and cofounded an animation software company in Columbus, Ohio, named BZP Pro with investors in the banking industry that are alum of Harvard and Yale from Chicago, Illinois. BZP Pro is engaged with accelerator REV1 VENTURES. The LLC had booth representation at both The Game Developers Conference (GDC) and Siggraph. The animation rigging software he wrote, called The Smart Skinner, had a university penetration of 250 universities on 6 continents (due to BZP Pro's partnership program), made the cover of a world wide magazine, and was under acquisition review several times; the last time working with a Harvard investment banker formerly from Goldman Sachs. With the investment banker, they were in acquisition negotiations with a Silicon Valley headquartered company worth over 100 billion dollars. Note, Mark Zuckerberg's FACEBOOK LLC, according to reports, was at approximately 85 schools pre "Series A" investment; BZP Pro outpenetrated FACEBOOK in university acceptance in the pre "Series A" investment stage with a "freemium" business model similar to FACEBOOK LLC: "free-to-play" for collegiate users with sales through "add-ons".

The initial marketing strategy was that universities would receive the "freemium" software for three years to be fully integrated into their curriculum. Then, upon the fourth year of the universities requesting an upgrade, they would be charged an annual subscription thereafter; with students in the classroom being able to purchase additional individual licenses. The Smart Skinner automates 80 hours of advanced character technical direction into about 20 minutes of labor with minimal cleanup at the technical level of the companies Brent was previously employed, including Industrial Light and Magic's Oscar winning Block Party Rigging Software. Upon purchase, The Smart Skinner perpetual license is active for the current year of Autodesk Maya. When Autodesk Maya upgrades annually, the customer would need to repurchase a new Smart Skinner license. BZP Pro froze the business operation when they were under the last acquisition review with the Silicon Valley company worth over 100 billion dollars.

BZP PRO PROTOTYPING WORK VIA VITRUVIAN ENTERTAINMENT FOR SONY PICTURES: 240 HOURS (3 RIGS) COMPLETED IN 70 MINUTES.
| | |
| --- | --- |
| | |
| | |
| BZP Pro is currently relaunching the LLC by adding more Smart Skinner features (motion capture included), additional partners, and has now done prototyping for Sony Pictures. Once the new website is launched, not only will customers be able to download the purchasable "premium" Smart Skinner rigging software which Brent authored with all of the AAA features, as well as a "freemium" optimized Smart Skinner rigging software with less features, but customers will be able to purchase animations from an extensive motion capture library (via BZP Pro's partner studio in Los Angeles, California) that will apply motion to their Smart Skinner rigged characters. These purchases will all be through direct digital download. Once BZP Pro receives an eventual "Series A", the business model will be converted to SAAS. Under Brent's collaborative guidance, BZP Pro operates with a business model similar to MIXAMO, who raised 12 million dollars in Venture Capital and got acquired by ADOBE in 2015 for what was estimated to be 35 million dollars. | BZP PRO AT DREAMWORKS PDI IN SAN FRANCISCO. |
BRENT J. ZORICH AT INDUSTRIAL LIGHT & MAGIC.

While co-operating BZP Pro with his partners, Brent will be able to continue to work on visual effects and video game blockbuster titles (see consulting rates), and is hopeful to pursue additional advanced degrees in Business and Engineering as relates to Entertainment Technology. He is also in the beginning stages of conceptualizing more potential venture funded IP. Brent looks forward to lengthening his technical direction and entrepreneurial portfolio. For fun, Brent enjoys going to four star steakhouse bars to watch ESPN, lecturing at universities around the country on the topic of video game and visual effects development, and sketching Frank Gehry influenced deconstructive buildings on his iPad. BZP Pro, going forward in 2019, will be under a new "DBA" called RIGR.

ABOUT INDUSTRIAL LIGHT & MAGIC: NARRATED BY TOM CRUISE.
• RIGR PIPELINE RIGGING SOFTWARE •
BRENT J. ZORICH WROTE THE ENTIRE TECHNOLOGY
HIMSELF AND IT IS CUSTOMIZABLE UPON REQUEST:
12,000 LINES OF CODE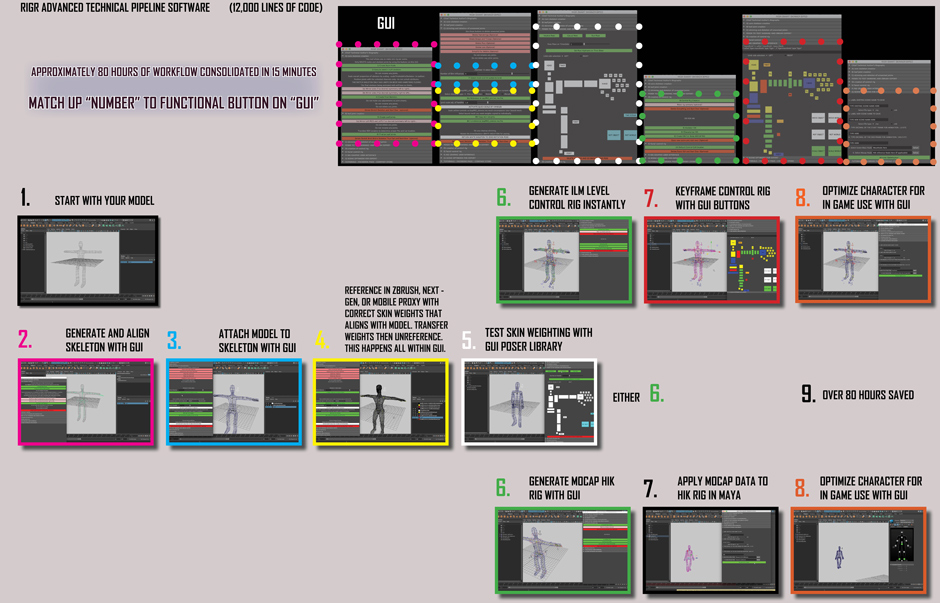 | | |
| --- | --- |
| PLEASE WATCH A BETA ENGINEERING RUN OF THE NEW ADVANCED "RIGR PIPELINE" SOFTWARE BRENT SINGLEHANDEDLY AUTHORED BRINGING A CHARACTER MESH FROM "ART"; THROUGH A RIGGING PIPELINE; TO MOTION CAPTURE AND KEYFRAME APPLICATION; TO READY FOR IN GAME USE. SEE CONSULTING RATES FOR BILLABLE HOURS. BRENT AUTHORED THE ENTIRE TECHNOLOGY HIMSELF. THIS ALL ENCOMPASSING TOOL IS 12K LINES OF CODE. | |
TECHNICAL DIRECTION CONSULTING RATES
BASED ON GLASSDOOR
THIS IS A RANGE AS I AM BEING CONTACTED BY COMPANIES FOR CONSULTING ROLES
TASKS AND RANGES NEGOTIABLE AND SUBJECT TO CHANGE PER CASE
• ESTABLISHED COMPANIES
(IN BUSINESS AT LEAST THREE YEARS)
1 - 3 month contract:

$150.00 per hour

4 - 6 month contract:

$130.00 per hour

7 - 12 month contract:

$110.00 per hour
• START UP COMPANIES
(IN BUSINESS LESS THAN THREE YEARS)
1 - 3 month contract:

$120.00 per hour

4 - 6 month contract:

$110.00 per hour

7 - 12 month contract:

$100.00 per hour
NOTE:

Will not take on projects with less than 1 month duration.

Willing to negotiate hourly rate for equity on your project or company

. Rates based on GLASSDOOR website for salaries. The range as specified below are staff positions where equipment, office space, and health insurance are provided. For freelance rates as shown on this page, I will be providing my own health insurance and equipment and or software, unless specified, for contract positions.

Fee to rig a character with Smart Skinner

$3000.00 per character with no standard Smart Skinner rig changes. For alterations to complete a character from standard Smart Skinner setup please refer to hourly rates. Typical turnaround time for standard character is one business day. Not included in the cost is facial blend shapes. Note: I have been asked to rig a character for $6500.00 in the past. Like consulting, payment can be made with equity in your company or project.

University Lecturing

$100.00 for a one hour webinar. To give a lecture in person, all travel and lodging must be provided along with the rate for billable time.
RATES BASED OFF OF THIS SALARY STARTING POINT
LLC LEADERSHIP CONSULTING RATES
BASED ON GLASSDOOR
NON TD GUIDANCE IN THE STRUCTURAL ORGANIZATION OF YOUR LLC
-PRESENTATIONS, PITCHING TO VCS, ETC.-
TASKS AND RANGES NEGOTIABLE AND SUBJECT TO CHANGE PER CASE
• ESTABLISHED COMPANIES
(IN BUSINESS AT LEAST THREE YEARS)
1 - 3 month contract:

$215.00 per hour

4 - 6 month contract:

$190.00 per hour

7 - 12 month contract:

$165.00 per hour
• START UP COMPANIES
(IN BUSINESS LESS THAN THREE YEARS)
1 - 3 month contract:

$160.00 per hour

4 - 6 month contract:

$140.00 per hour

7 - 12 month contract:

$120.00 per hour
NOTE:

Will not take on projects with less than 1 month duration.

Willing to negotiate hourly rate for equity on your project or company

. Rates based on GLASSDOOR website for salaries. The range as specified below are staff positions where equipment, office space, and health insurance are provided. For freelance rates as shown on this page, I will be providing my own health insurance and equipment and or software, unless specified, for contract positions.
RATES BASED OFF OF THIS SALARY STARTING POINT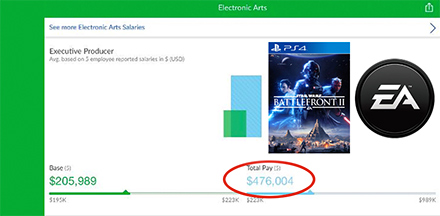 EQUITY HOLDING ADVISOR
THIS IS A RANGE AS I AM CURRENTLY BEING CONTACTED BY COMPANIES FOR ADVISORY ROLES
PERCENTAGES AND TASKS NEGOTIABLE AND SUBJECT TO CHANGE PER CASE
| | | |
| --- | --- | --- |
| EQUITY PERCENTAGE REQUEST | | .25% TO 2% |
| | | |
| | | |
| | | |
| DURATION | | Between 2 to 6 hours per month, pending on percentage given, for a period of 24 months. |
| | | |
| | | |
| | | |
| ADVISING SERVICES | | Rigging, Animation, Design, Powerpoint Pitch Presentations, Concept Design, Graphic Design for your Company Marketing Presentations, Rig Programming in MEL or PYTHON, Tool Development, QA, Low Res (Non Zbrush Sculpt) Modeling, Modeling Topology Advisement, Deformation and Skinning, Digital Building Design for Video Games. These hours also include reading and responding to emails. |
PAID WITH INTEREST ON COMPANY STOCK AND COMPANY PROFIT.
IN CASE OF ACQUISITION, PAYMENT MADE WITHIN SIXTY DAYS OF MONEY TRANSACTION.
INTERESTED FUTURE VENTURES
1. TITLE: "DESIGN REPLACES ART"
| | |
| --- | --- |
| | "The majority of feature animation companies are creating character look and feel based on artistic interpretation of a movie script, not based on sales figures and metrics." |
| | |
| --- | --- |
| | A cloud based software that procedurally generates character facial and body proportions based on previous years of release, sales data, and IP popularity. Hence, if Steven Spielberg wanted to make a character for a feature, and was curious as to what a popular character based on Target and Wal-Mart sales data was for 8 year old boys in 2005, he would type those parameters into the software and a 3D CGI layout would generate showing the proportions of that requested type. That image could then be printed off, and a character designer could use that sheet of paper as a "trace paper" underlay to base the design off of the new Spielberg character. Now there is a science to designing Spielberg characters that is based off of sales metrics as opposed to randomization. |
| | |
| --- | --- |
| | Direct installs sales, monthly charging cycle, as well as uploading models to the web for SAAS use (for purchase via model use) |
| | |
| --- | --- |
| | Windows, Linux, and Macintosh work stations |
| | |
| --- | --- |
| POTENTIAL REQUESTED PARTNERSHIPS: | Sony, Microsoft, Lucasfilm, ILM XLAB, Activision, Dreamworks, Electronic Arts, Take 2 Interactive, Target, Wal-Mart |
| | |
| --- | --- |
| | IP acquisition to any major entertainment company using the software |
2. TITLE: "FILM GAME CONVERGENCE"
| | |
| --- | --- |
| | "Animation companies not using the same mesh of the same character in multiple divisions thereby constructing separate animation set up pipelines as opposed to using one converged pipeline saving money." |
| | |
| --- | --- |
| | This is a software that automates the character rigging process of the same character in a feature animation production, a visual effects production, and a video game production, with one common joint based naming convention where the divisions' three separate characters could use the same animation data on all three divisions saving money. In theory, for example, the Spider-Man mesh used in Insomniac Games' "Spider-Man" game, that could be modified to work in Sony Pictures Imageworks' "Spider-Man Homecoming", as well as Sony Pictures Animation "Spider-Man into the Spider Verse", would have the same underlying technical construction that would be created with this software. With that same underlying technical construction, a core Sony animation group could develop motions for the setup as well as use existing motions. This construction would be completed either through an installable software or the models could be loaded into the cloud and automated. This would cut technical labor of Sony by two thirds. |
| | |
| --- | --- |
| | Direct installs sales, monthly charging cycle, as well as uploading models to the web for SAAS use (for purchase via model use) |
| | |
| --- | --- |
| | internet browser SAAS - Windows, OS Macintosh, Linux |
| | |
| --- | --- |
| POTENTIAL REQUESTED PARTNERSHIPS: | Star Wars intellectual property, Harry Potter intellectual property, Spielberg's Halo (Microsoft) intellectual property, Spider-man intellectual property, Lord of the Rings intellectual property |
| | |
| --- | --- |
| | Lucasfilm, Sony, Microsoft, Warner Bros |
3. TITLE: "ALICE'S REVENGE"- A NEXT GEN CONSOLE VIDEO GAME PITCH
STORY WRITTEN BY BRENT J. ZORICH
| | |
| --- | --- |
| | "Lack of IP for next gen consoles using strong female characters that could be enjoyed equally by men and women. This would also use RIGR/ BZP PRO engineering setups to keep costs to a minimum." |
| | |
| --- | --- |
| | Title initially plays like "HALO" third person shooter then eventually moves to an "Assasin's Creed" or "Lord of the Rings: Shadow of War" style of combat. |
| | |
| --- | --- |
| | Direct installs sales, monthly charging cycle, in game purchases for additional weapons and armor. Duel playable level. Character customization for enemies (ability of friends to scan their heads on enemies bodies so you can fight them, playable, in game). |
| | |
| --- | --- |
| | XBOX, PC, Macintosh, Playstation, potential IPAD |
| | |
| --- | --- |
| | Lucasfilm, Sony, Microsoft, Warner Bros |
SKETCHES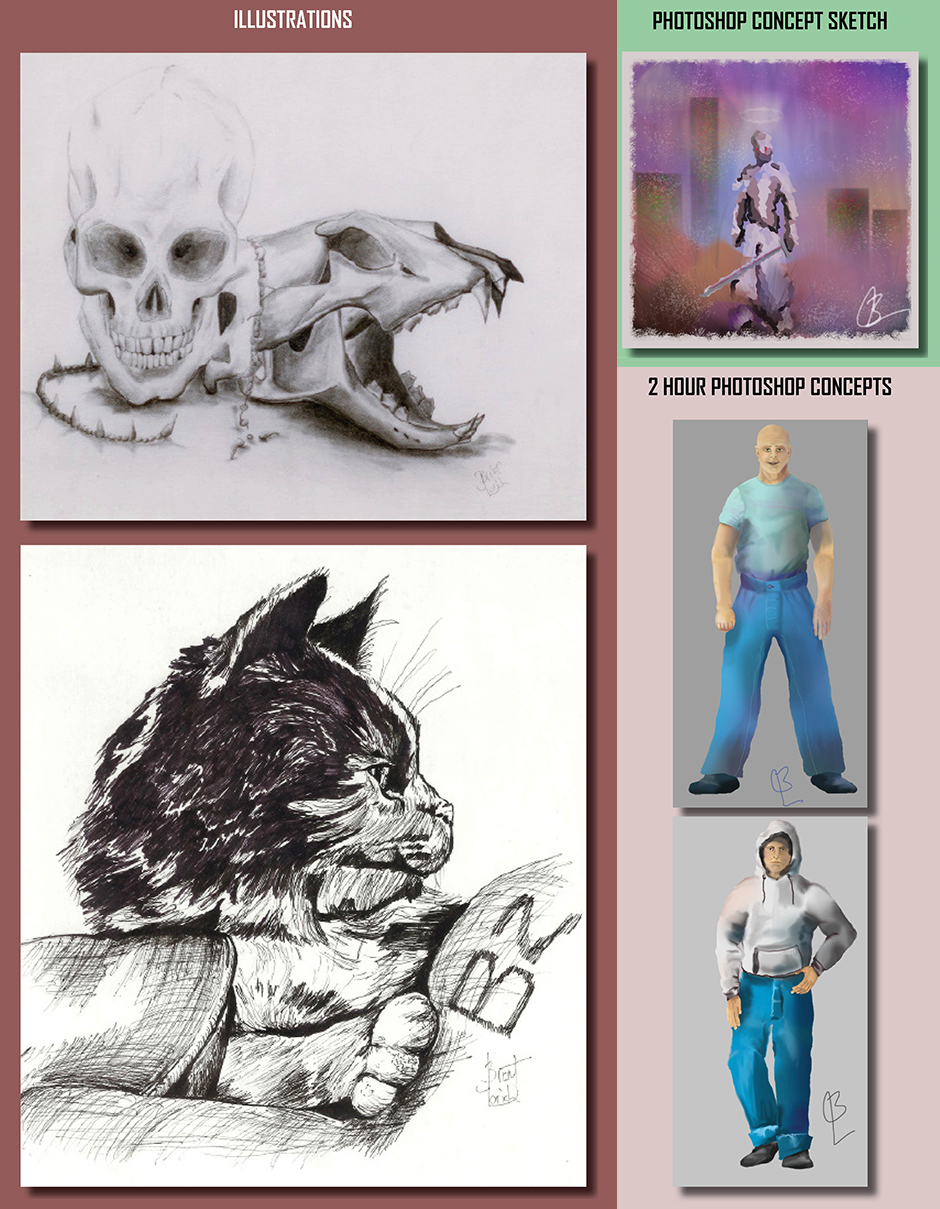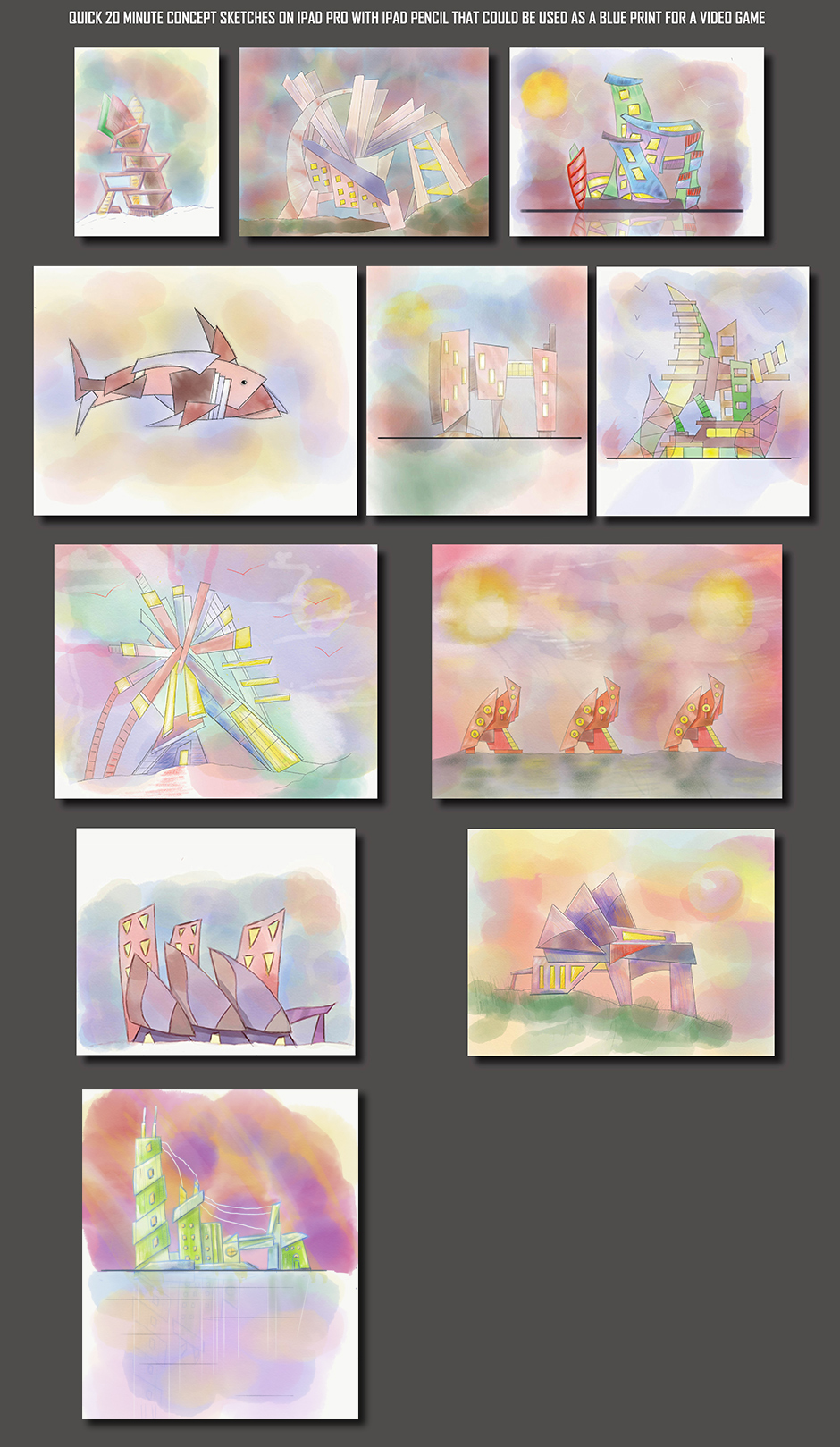 ENTREPRENEUR PITCH
As someone who can conceptualize a solution to a problem; design a product; animate the feature; technical direct the visual effects; create the coinciding video game; research and implement the biomechanical characteristics of the character design; work with the actors on the set or in motion capture; handle the brand and marketing; handle the customer presentations; automate and write software saving millions in overhead; represent the product in booths at the two biggest conferences in entertainment: siggraph and gdc; license the software globally to six continents; partner with over 250 universities globally; push technology until it is featured on the cover of a worldwide magazine; partner with technology incubators; raise seed capital for a startup; pitch and present to venture capitalists; present to potential interested Fortune 100 acquisition holders; bring the product into customer space via retail design from working at the architecture firm ranked number one in the world; and inspire and lead a team; Brent can generate revenue for your company. Venture capital estimates Brent's value for a game/ animation startup (less than three years in operation) at 4 million dollars (meaning if a startup were worth 5 million dollars and he came on board they would elevate to 9 million dollars). Brent is potentially willing to negotiate billable hours on your project or company for equity, or stock... or by A-list (magazine published/ television published) directors, producers, engineers, or Chief Executive Officers giving a signed letter of recommendation that could be posted on www.brentzorich.com and would lead to other future work or to venture capital. Brent is willing to, if need be, take all content attached to www.brentzorich.com and validate in a court of law via polygraph in order to maintain utmost credibility at all times. Smart Skinner technology is copy protected and encrypted under BZP PRO LLC, where he is Chief Executive Officer. Brent J. Zorich wrote the entire Smart Skinner Technology himself.
BUSINESS, LECTURING, OR CONSULTING INQUERIES ONLY
• EMAIL ME •